How to Make a Spooky Witch Lantern
Originally posted 2012-09-29 08:00:09.
Make a Cute Lantern for Halloween
October is just around the corner which means our annual shindig is only a few weeks away… Yikes, I need to get busy! Today I will share another cheap and easy project using a few things from the dollar store – how to make a spooky witch lantern!

Materials:
Four wood picture frames
Plywood to create the bottom of the lantern
Vellum (<– affiliate link!)
Witch silhouette clipart
Wire for handle
Glass knobs for feet
Tea light candle and holder or flameless candle
I began by removing the glass and backing from the picture frames. I set the glass aside to use later!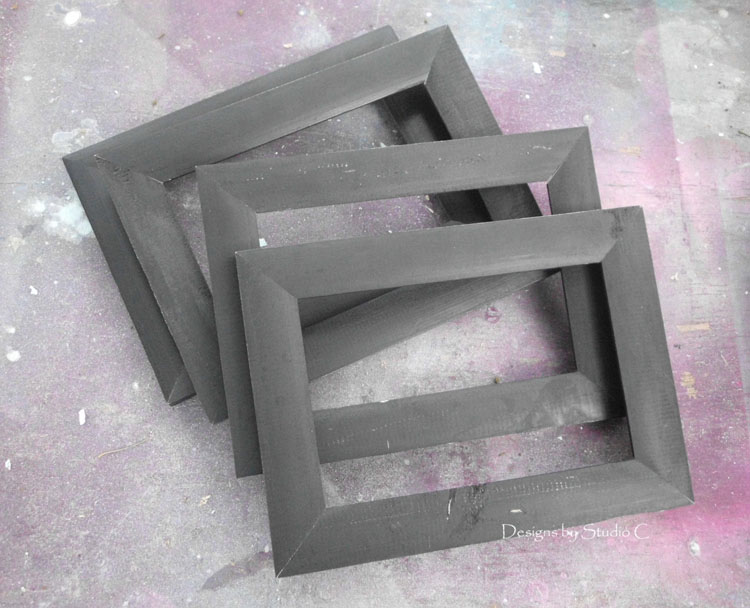 I used a computer program to position the witch to print on the vellum. I wanted to print at least two images per sheet of paper. I adjusted the size of the witch according to the size of the frames. I found this particular witch silhouette at Clipartof.  (It was free!)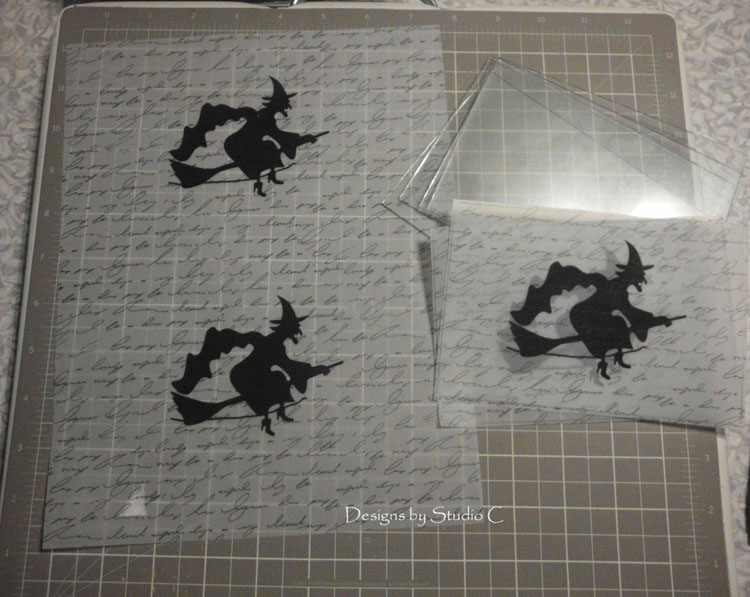 I created a box with the picture frames using glue and brad nails. The wood felt a little rough so I sanded with a fine sanding sponge.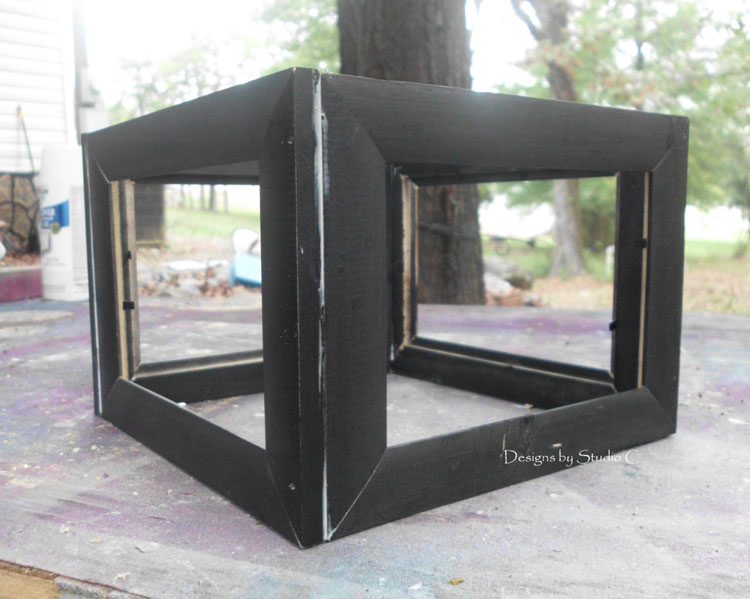 I cut a piece of plywood to use as the bottom and secured it in place using glue and brad nails.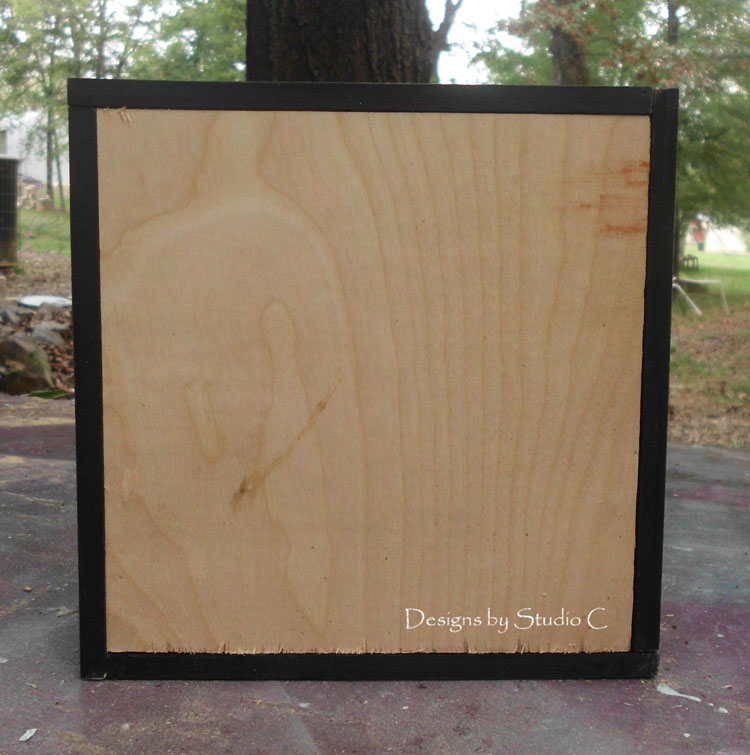 I spray painted the entire assembly with Satin Black paint.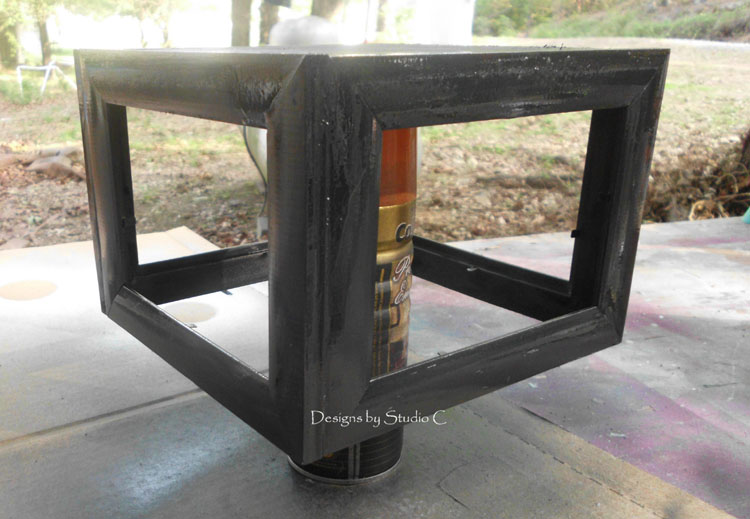 Since I plan on using a regular tealight candle, I put the glass behind the paper in the frame. (If a flameless candle is being used, the paper can go behind the glass like a normal picture frame.)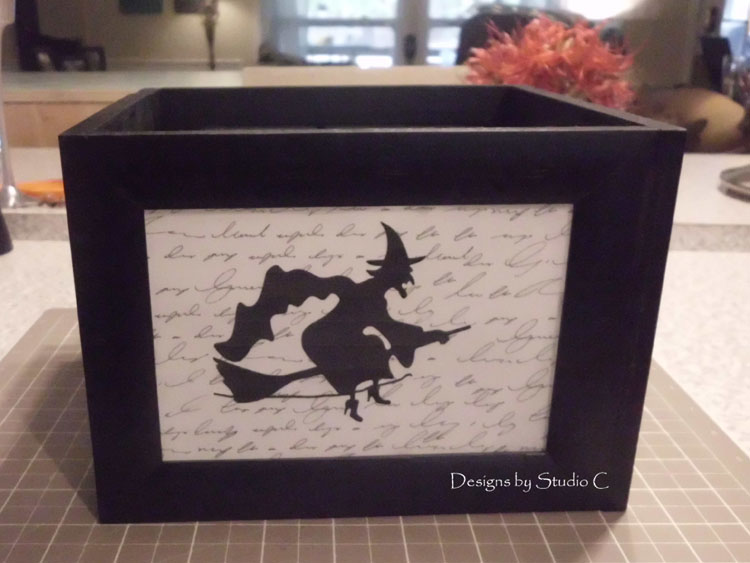 I glued clear glass drawer knobs on the bottom to act as feet. Other options include cork, sewing bobbins, or decorative upholstery tacks, maybe even a candleholder or two!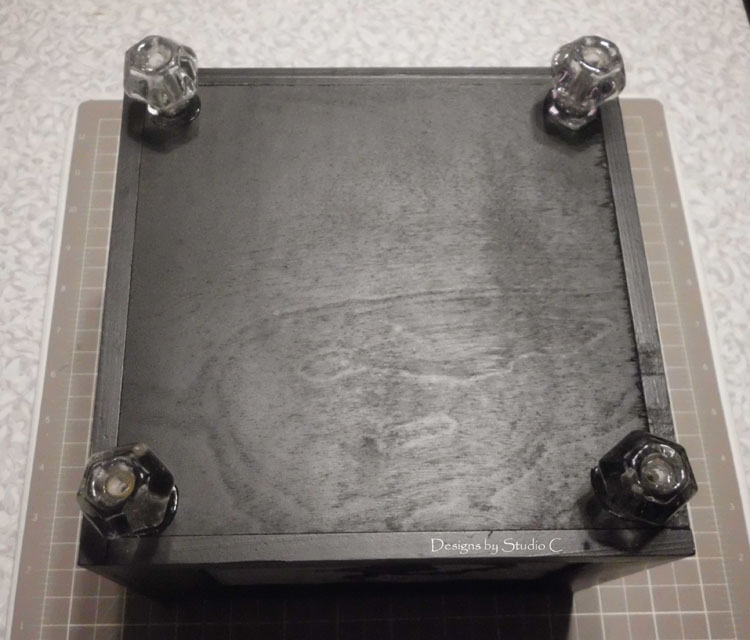 I drilled small holes in the top of two of the frames to add a handle. The hole was drilled at an angle from the top into the side like a pocket hole. I cut three lengths of wire, each 18″ long, and twisted them together to form the handle.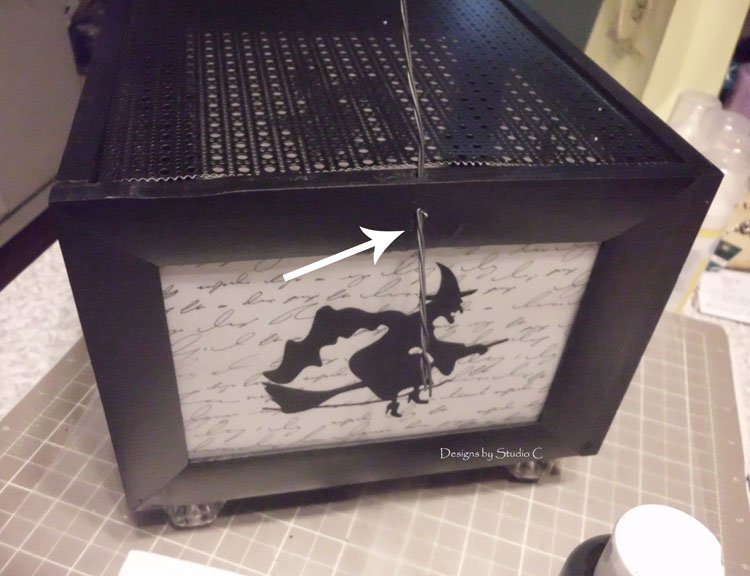 I cut a piece of punched aluminum and spray painted it black to diffuse the light at the top. I folded the ends down to fit into the opening of the box, then added a twisted wire loop to the top. (The loop is not shown.)
Cute! Here she is all lit up!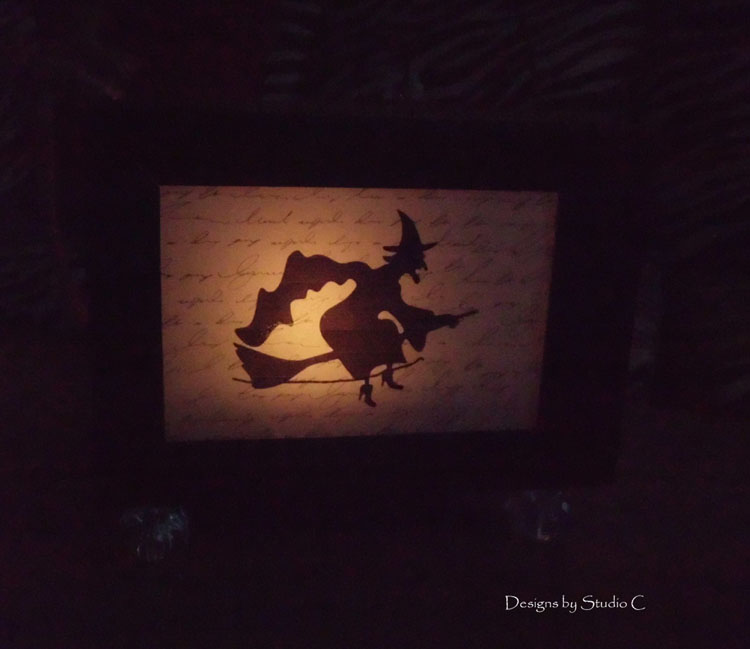 When I make another lantern, I'll orient the frames in the other direction for a different look! Make a few candy dishes to match…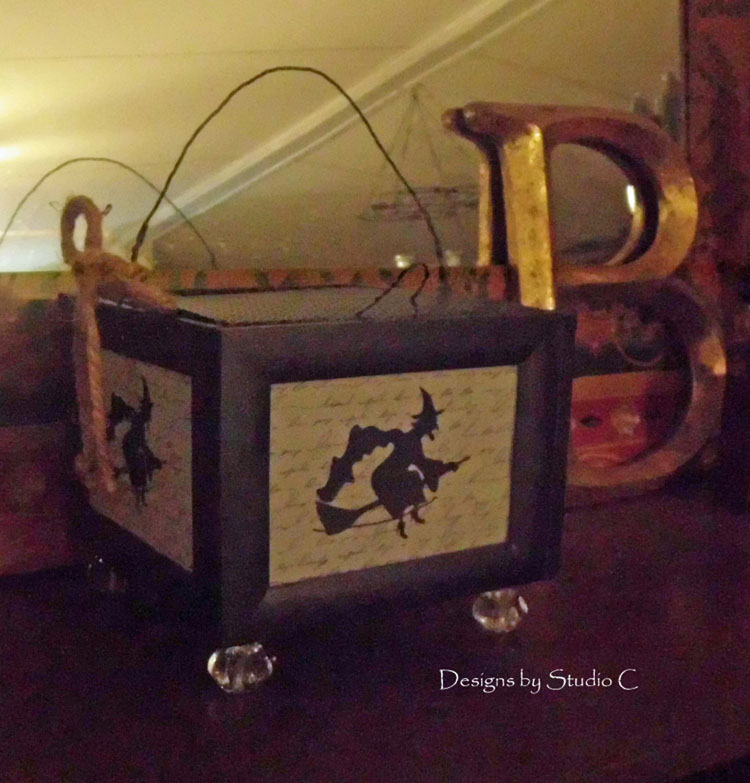 Have any other ideas on how to make a spooky witch lantern? Leave a comment below!