Make a Fabulous Candy Dish for Halloween!
Originally posted 2012-10-02 08:00:02.
How to Make a Cute Ghost Candy Dish
While planning for our Halloween shindig, I realized I did not have any dishes for serving candy corn (my favorite!) and various other small treats. The inspiration for this cute ghost candy dish came from the Dessert Stands I made last month with glass plates and candle holders. This time, instead of plates, I used cup candle holders. So here we have another cheap, easy, and quick project that can be completed in a day. Let me show you how to make a cute ghost candy dish that would be equally cute as a snowman!
Materials:
Glass candle holders – one for taper candles and one for other candles
Adhesive for glass (such as Stik 'n Seal)
Spray paint
Craft paint and brushes
Ribbon
I like to have a border at the top of the "dish" so I taped off the top part of the larger candle holder. I spray painted it with white satin spray paint.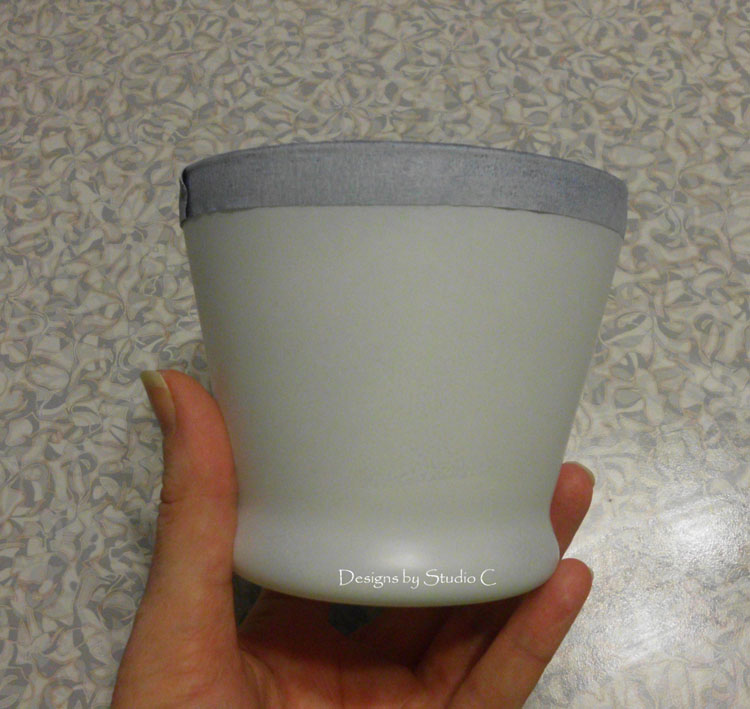 I spray painted the taper candle holders with gloss black spray paint.
I drew the eyes and mouth on the larger candle holder for the ghost, then filled them in with black paint. Once the black paint was dry, I added detail to the eyes with white and a little more black.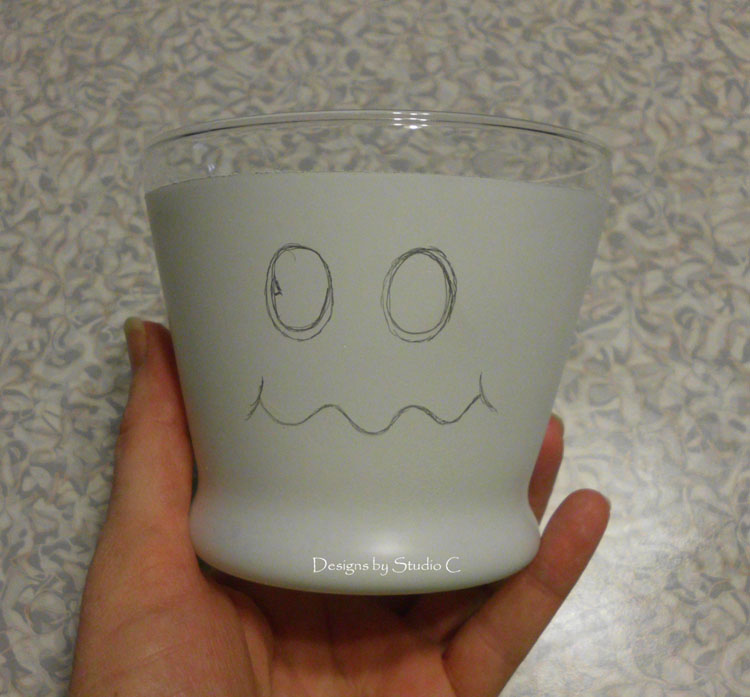 I applied a bead of adhesive to the taper candle holder and positioned it on the bottom of the larger candle holder. Then I added a small bow with my "Trick or Treat" ribbon…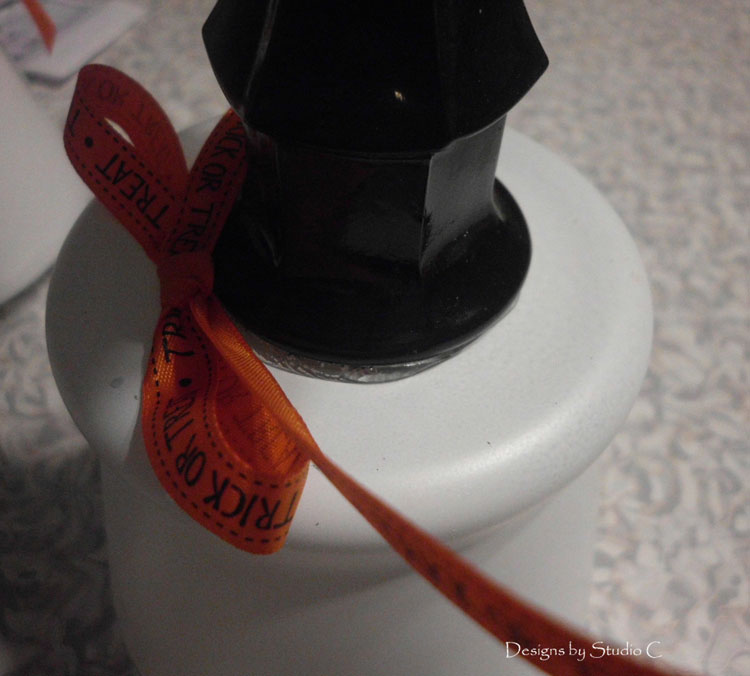 I filled the larger candle holders with candy… So cute! Hey, Frankenstein photo bombed my picture!!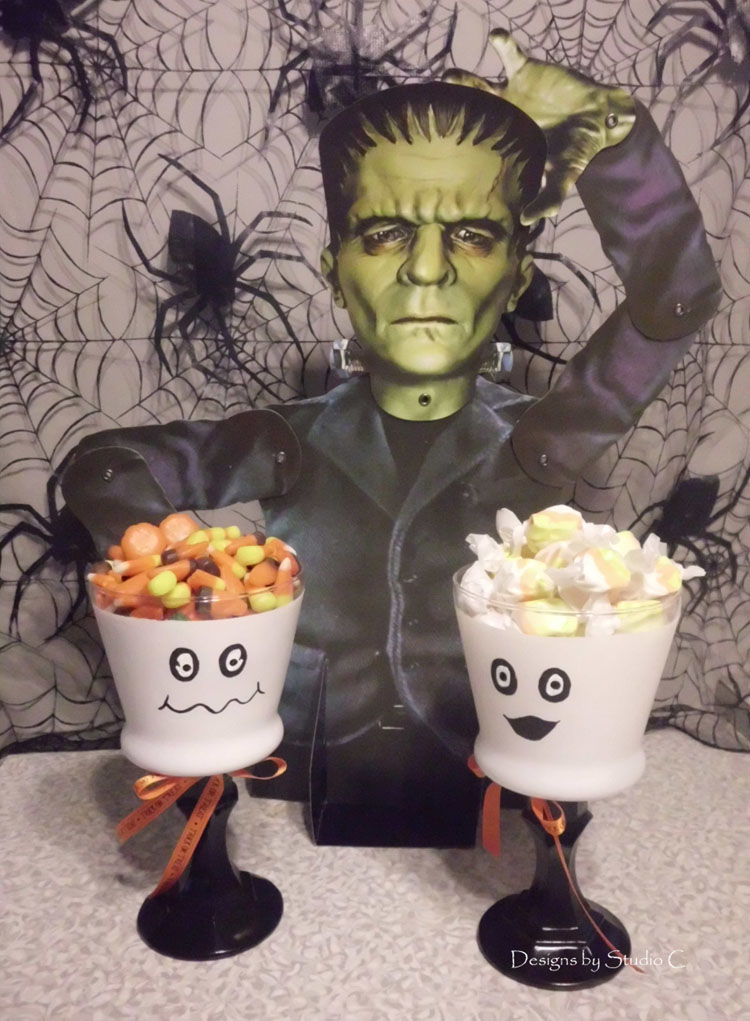 Various bowls can be used in place of the larger candle holders. They can be used for salsa, guacamole, or other dips. A few painted like snowmen or Santa would be great for the holidays! Have any questions or other ideas on how to make a cute ghost candy dish? Leave a comment below!