Originally posted 2013-11-29 08:00:49.
I've partnered with Consumer Crafts and Blueprint Social to create a gift and give it to someone I feel is very special as a random act of kindness!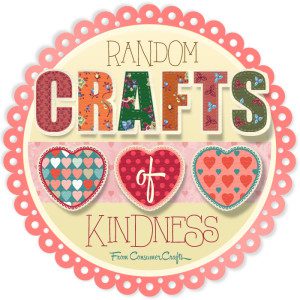 Brad Edwards is a special guy. He is the greeter at out local WalMart in Conway, Arkansas and is so full of positive energy! He always shouts out "Welcome to WalMart!" to every shopper entering the store. Every time I've stopped at that store and Brad is working, there are always several people visiting with him. He is so popular, he even has his own Facebook page. He always has a kind word and usually a joke for anyone who stops to talk to him. (He always tells me to buy more stuff because he needs the money – hilarious!)
Brad was in a near fatal car accident in 1999. He wasn't expected to survive but he is here, greeting shoppers with enthusiasm and a huge smile. Whenever he is asked how he is doing, he holds out his cross necklace and says, "I am blessed." When I stopped by WalMart a couple of days ago, I heard a little girl tell Brad that she loved him and that sealed the deal for me. Brad is my hero!
When I applied for the Random Acts of Kindness 2013 campaign, Brad was the first person that came to mind as the recipient of the gift I am going to create. I wanted to create something with flair that reflects Brad positive attitude! I decided to create a set of glittery glass ball ornaments with his initial on each of them. These ornaments are very easy to make and pack a huge punch once finished!
Materials:
Floor Polish
Vinyl Monograms (I used my Cameo and Silver Vinyl)
Remove the cap from the ornament and pour a bit of the floor polish inside. Swirl it around to coat the entire inside, then drain the polish back in the bottle.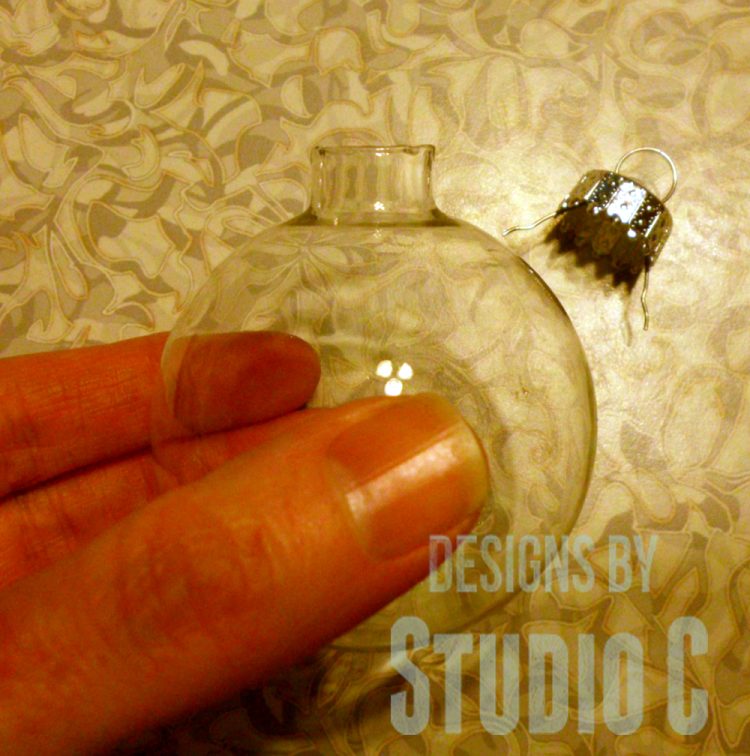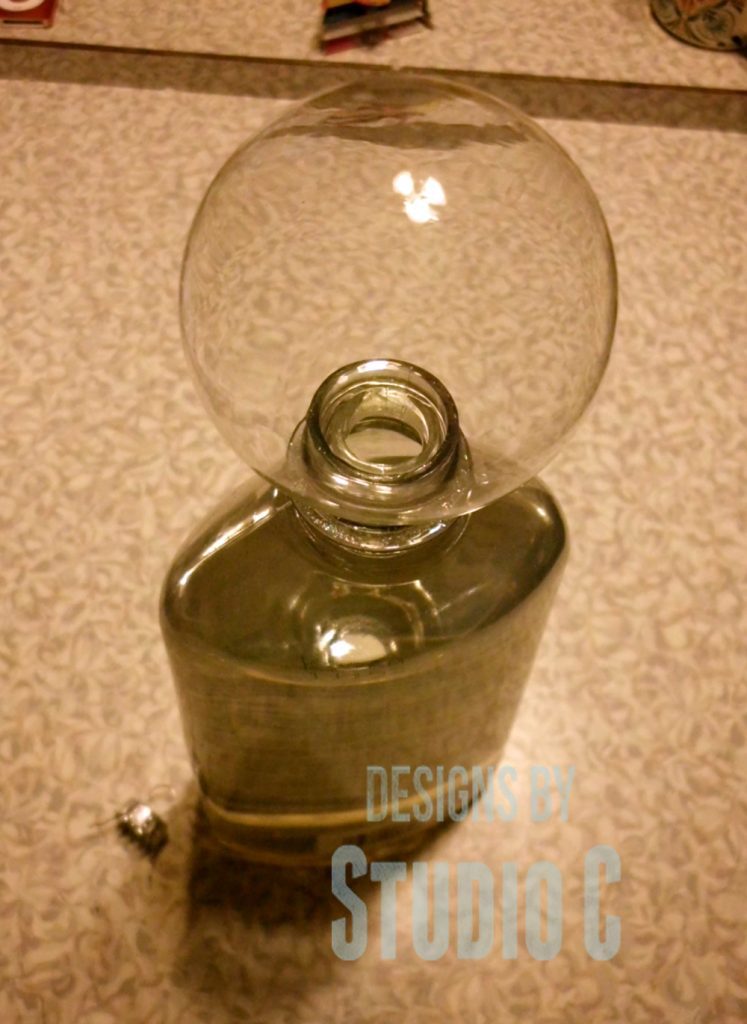 Pour glitter into the ornament using a funnel. I couldn't find my funnel so I used a plastic cup and squeezed it so it had a sort of "spout" on it. Coat the inside of the ornament with glitter by shaking it or rolling it, then pour the remaining glitter back into the container. Let the ornament dry.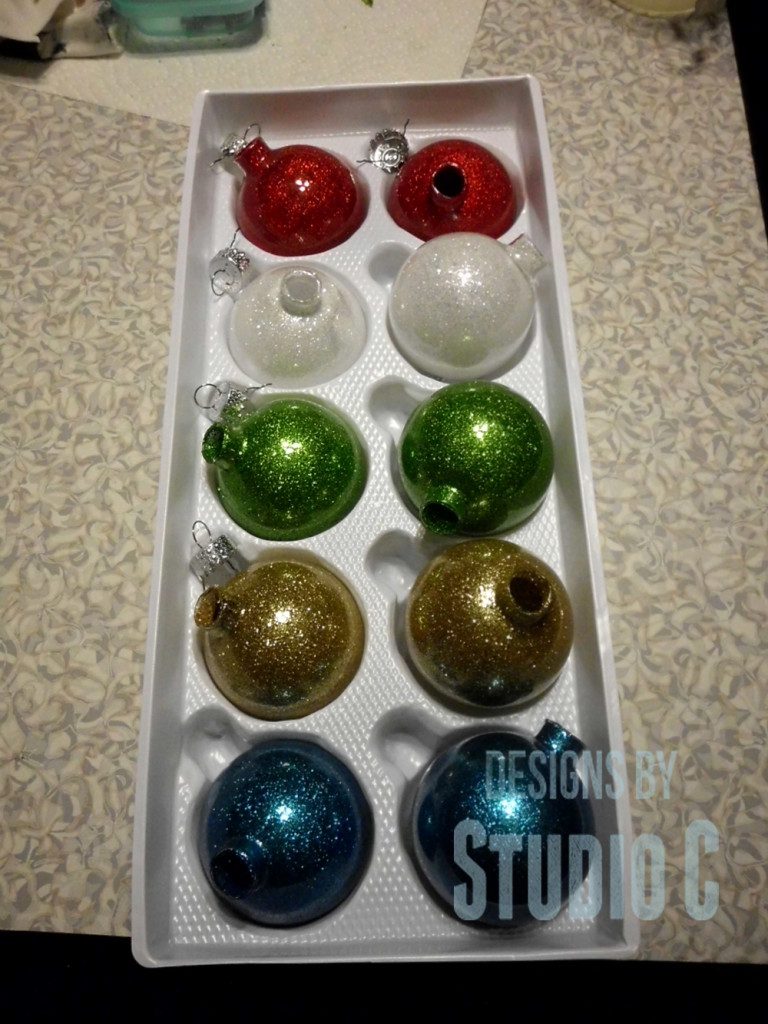 I used my Silhouette Cameo to cut the letter B out of silver vinyl so I could put it on the front of the ornament. (A metallic paint marker would be equally fabulous for a monogram or name!)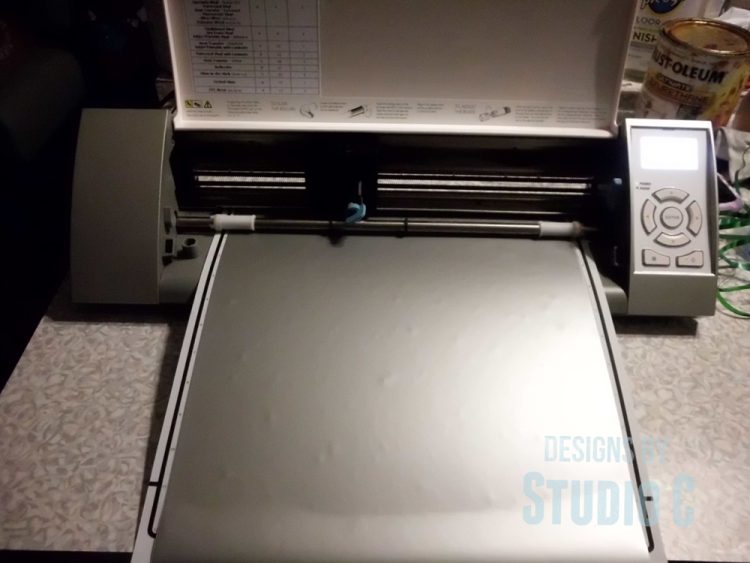 I replaced the cap on the ornament then tied strands of curling ribbon in the loop, then added the monogram to the ornament.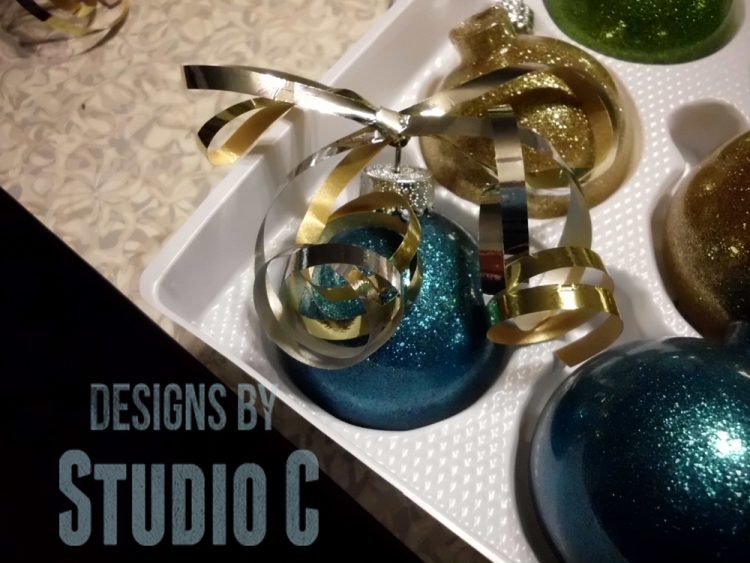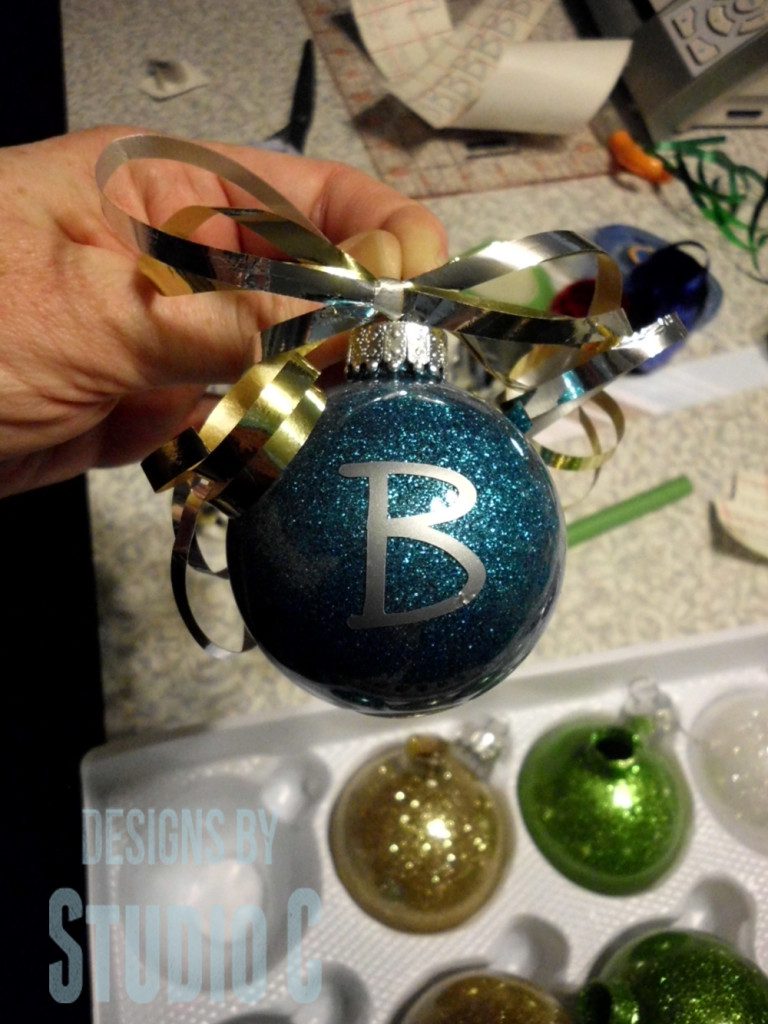 I also covered the box with a bit of brown kraft paper and washi tape… These ornaments are awesome and they reflect light, just like Brad! He is an inspiration to many and he always puts a smile on my face!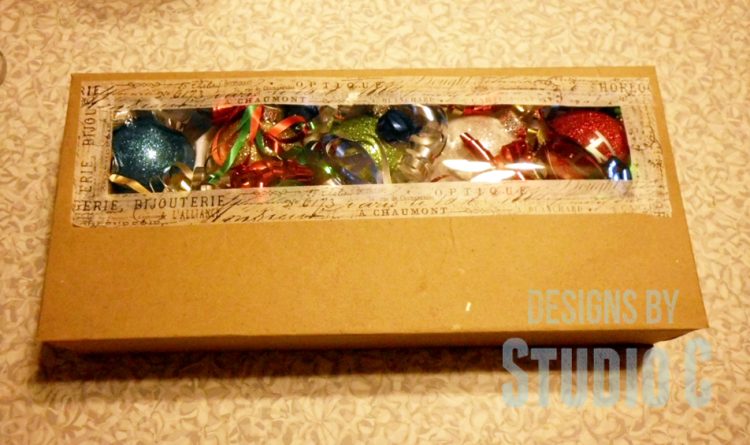 Visit Consumer Crafts at Facebook, Twitter , Pinterest, Instagram, or their Blog where they have a wide range of crafting supplies to fit your needs. They really have a great selection!
I've partnered with BluePrint Social and Consumer Crafts to create this sponsored post. I received the supplies to create the project as well as compensation for the post. All of the words and opinions are mine!