Make Sports Team Glitter Glass Ornaments!
Originally posted 2014-10-27 08:00:33.
Showing Team Spirit for the Holidays
Glittered ornaments are so popular and are so pretty! I made several in bright colors a few years ago and love them! This year, I wanted to do something a bit different… Why not show some team spirit and make sports team glitter glass ornaments? Make the ornaments in your favorite sports team colors and add the name a favorite player, fan, or the team name! The ornaments are so quick and easy, plus they make great gifts for any sports fan!!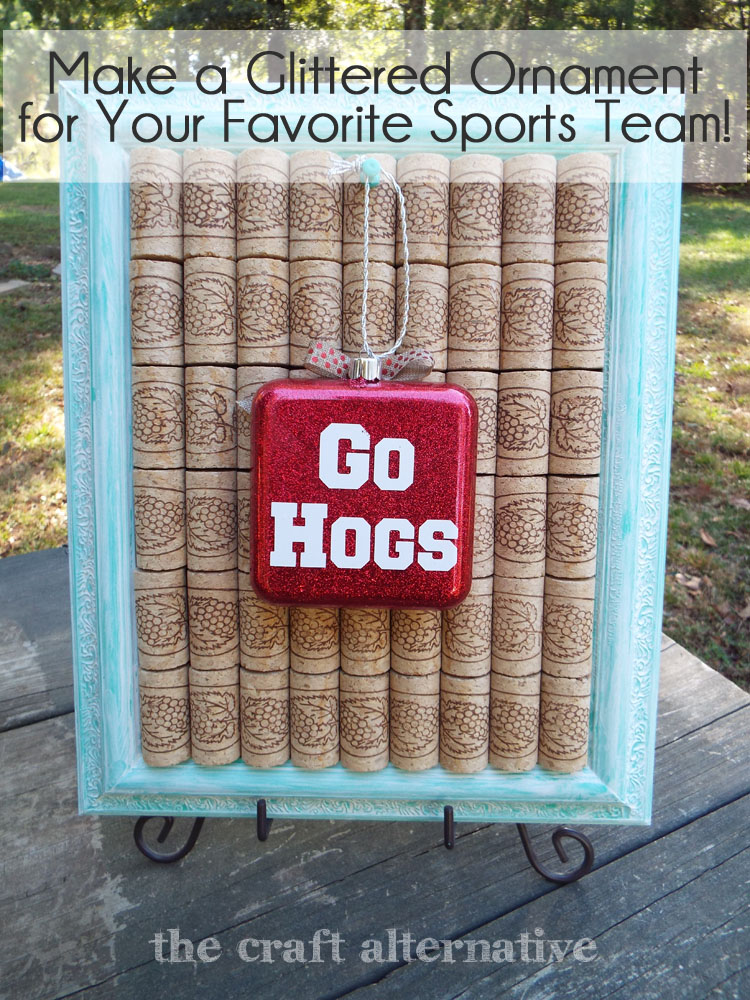 Supplies:
Clear glass ornaments (<– affiliate link – I used square ornaments!)
Glitter (the finer, the better!)
Pledge Floor Finish
Vinyl or stencil and paint
Small pieces of metallic cord and ribbon
I used red glitter for the inside of my ornament. For a quick how-to on glittering ornaments, click here (and read the post about a set of ornaments I made for a special person!).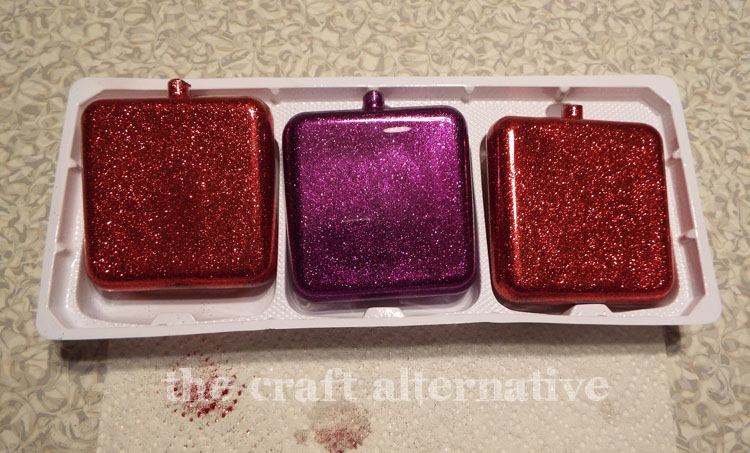 First, I measured the flat face of the ornament. Then, I cut the name and "call" of one of our local college football teams out of vinyl using my vinyl cutter.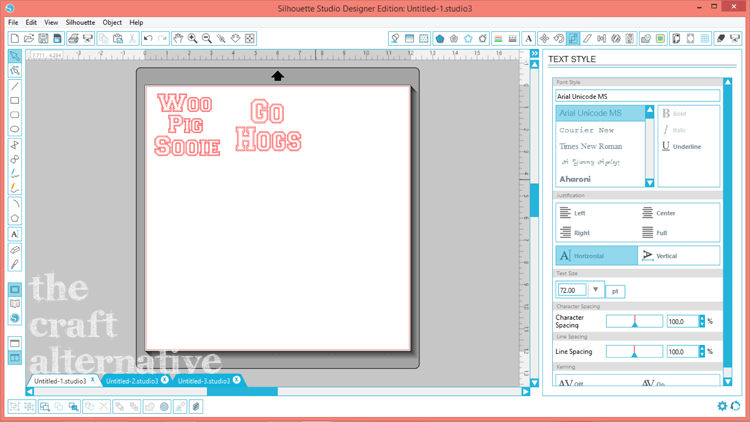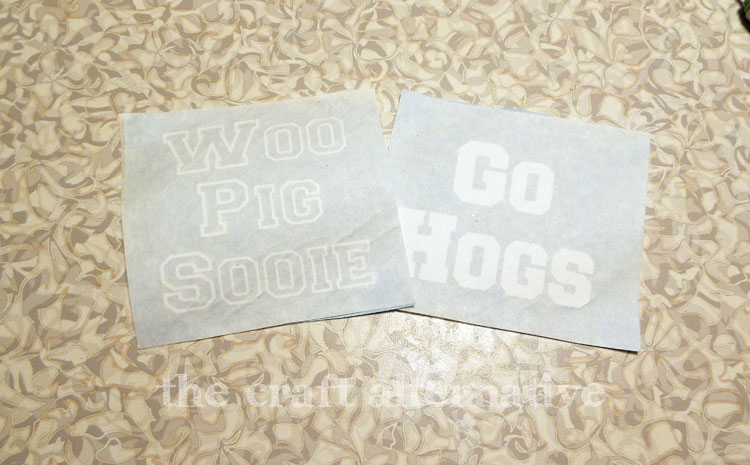 I applied the vinyl to both sides of the ornament doing my best to center it in the square, and smoothed it in place.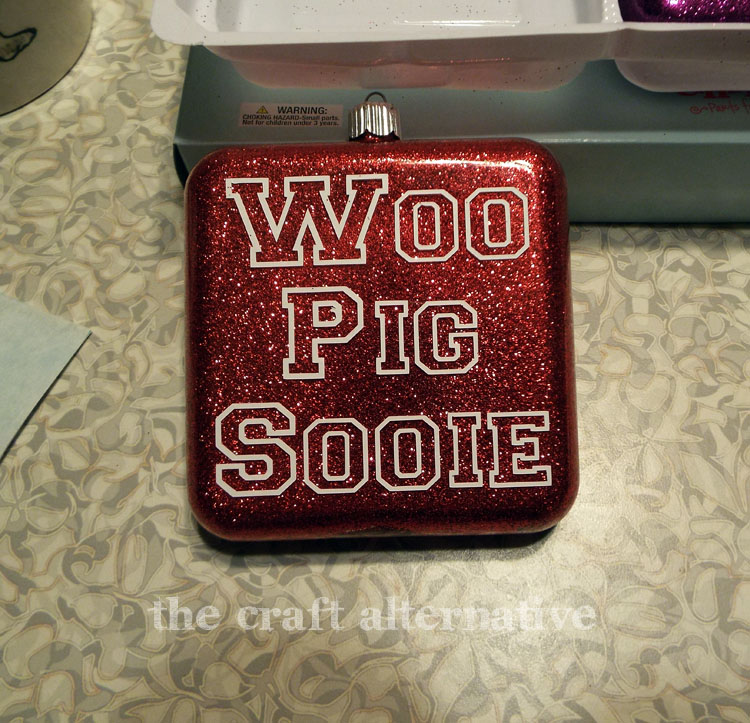 I made a bow with a coordinating piece of ribbon and glued it to the cap of the ornament, then made a hanger from silver metallic cord and tied it to the loop on top of the ornament.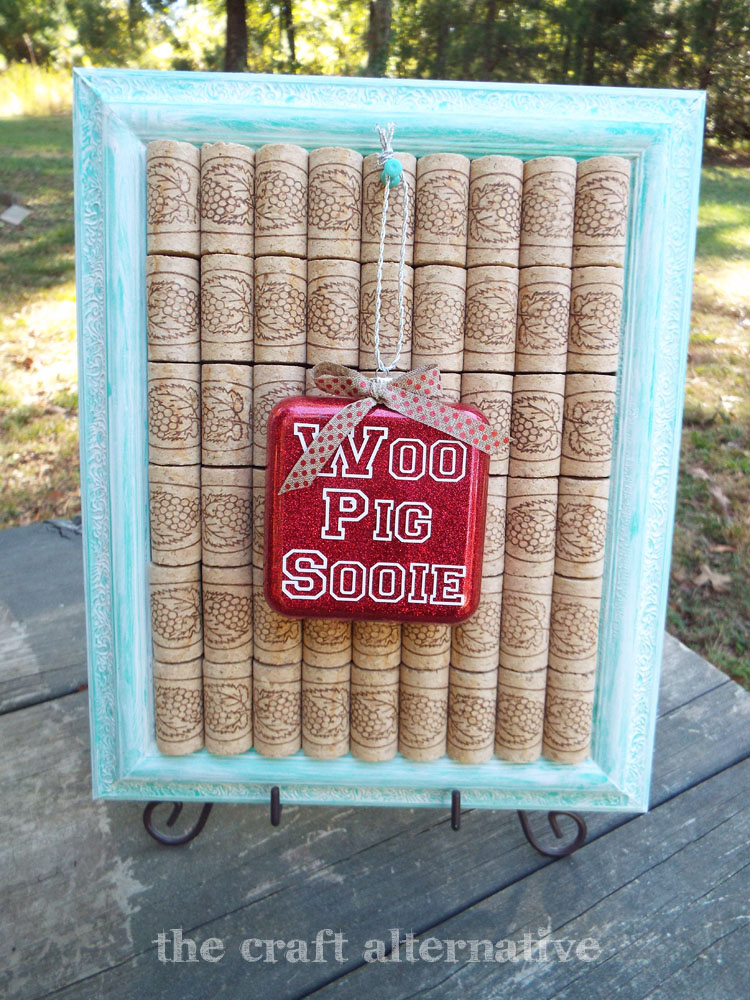 Now I am ready to show my team spirit this holiday season though I will admit I'm not a big fan of the team on the ornament I've demonstrated here… Shhhh! The ornaments were fun and super-easy to make!
Are you ready to make sports team glitter glass ornaments? *Whistle* Play Ball – and if you have any questions, leave a comment below!