Dress Up a Plain Jacket with Something Cool from a Favorite TV Show
Originally posted 2014-10-29 08:00:01.
Making a Plain Jacket Look Ultra Cool
My daughter is a huge fan of the TV show Supernatural. By "huge fan", I mean completely obsessed! She spotted a plain, varsity-style jacket at one of her favorite clothing stores and mentioned that she'd like to dress up the plain jacket with a symbol from show. I am all for her showing off her individual style – it reminds me of being a teen with my favorite heavy metal band's logo on the back of my jacket (which I made myself, of course!).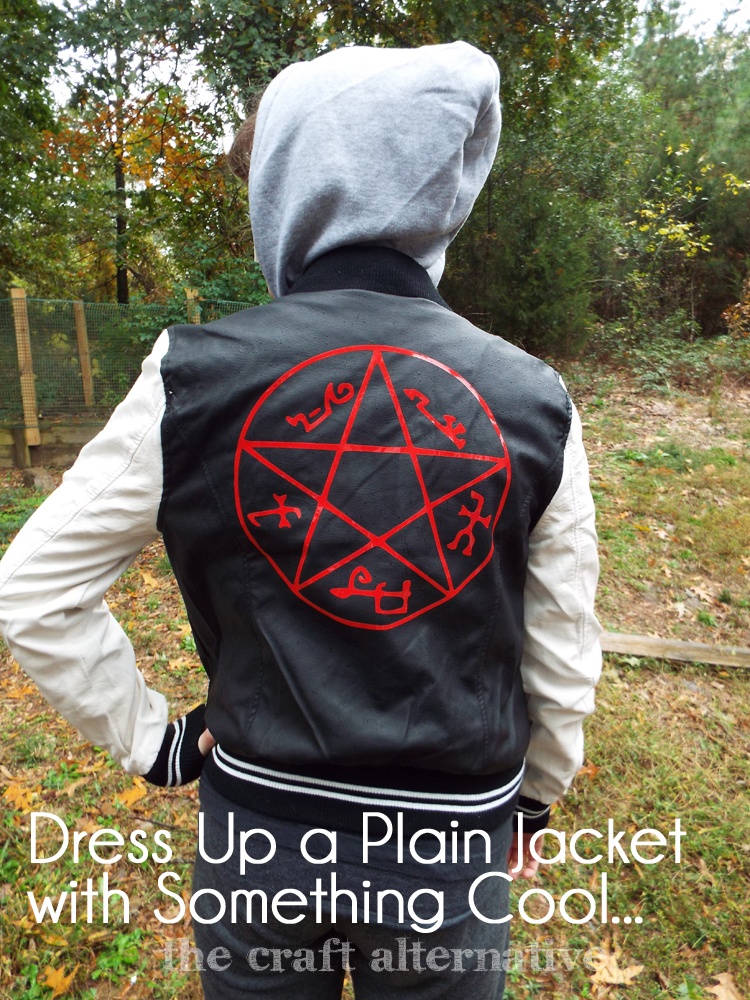 If you are not familiar with the show, Supernatural is a fictional drama about two brothers who are "hunters" of sorts and battle supernatural forces. The symbol my daughter chose is called the Devil's Trap (and is completely fake). It is a show basically geared toward a younger crowd and the main actors are pretty good looking – just sayin'!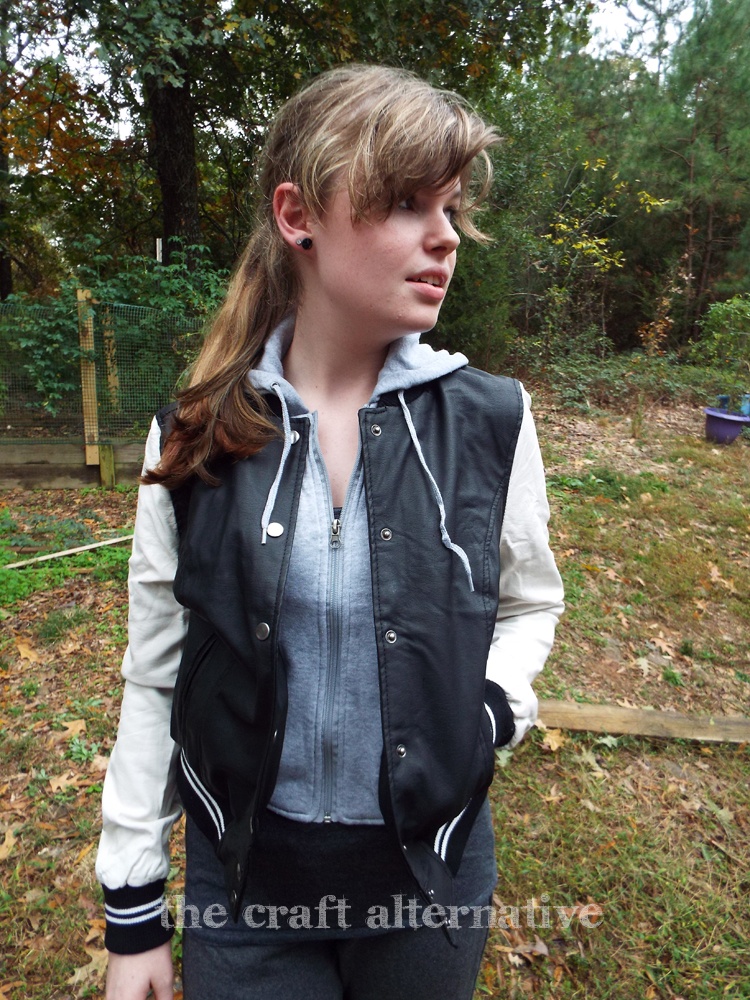 The jacket is made from vinyl with a sweatshirt hood, a zip and snap front, and is a virtual blank slate. I own a vinyl cutting machine with software and already had the design saved on my computer from another project for my daughter. She had to have the symbols from the show on a binder!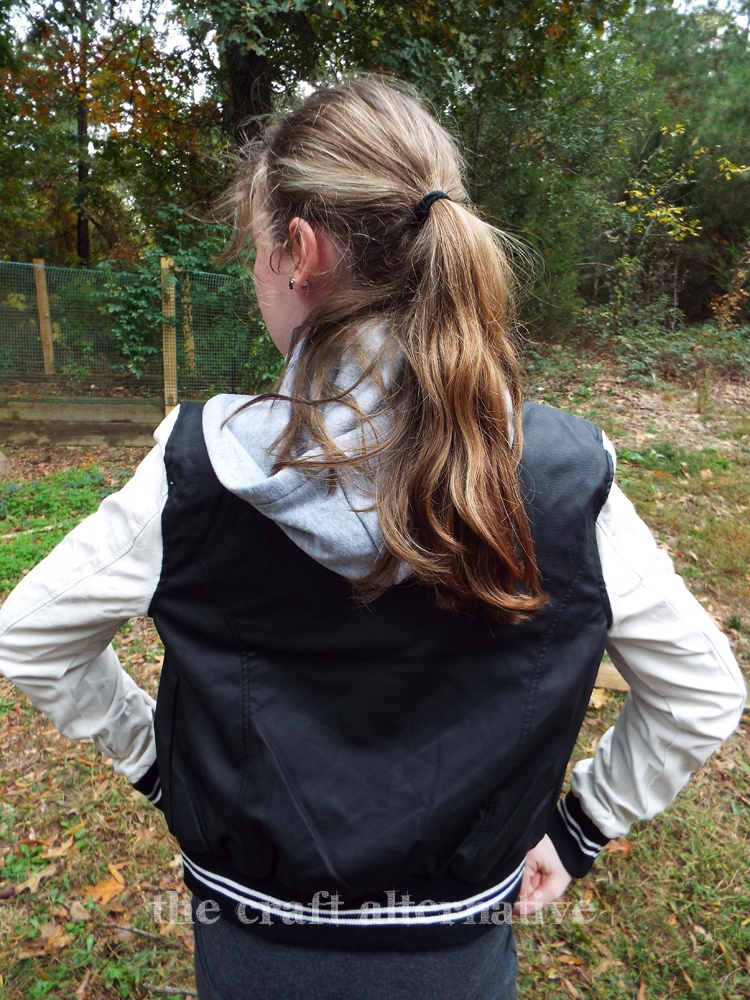 I cut the design out of red permanent vinyl (<– affiliate link!), then weeded the design and applied transfer tape so I could put the design on the back of the jacket.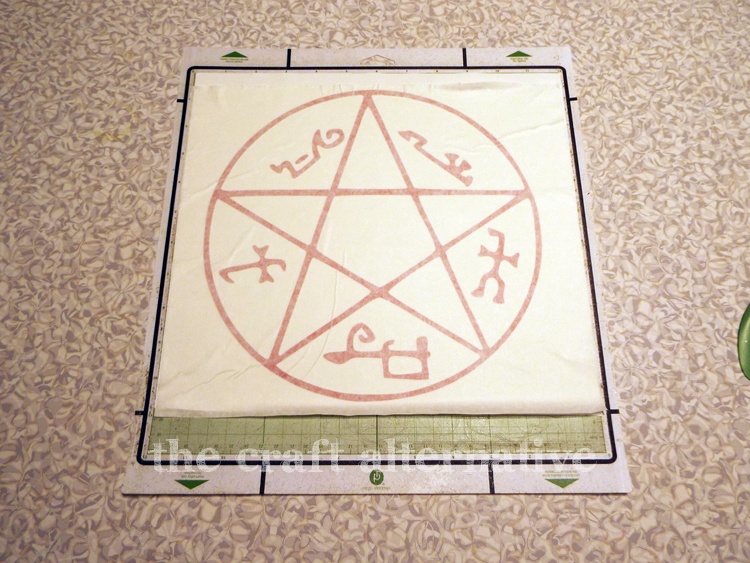 I positioned the design on the back of the jacket, smoothing it out as I removed the transfer tape. The design adhered perfectly!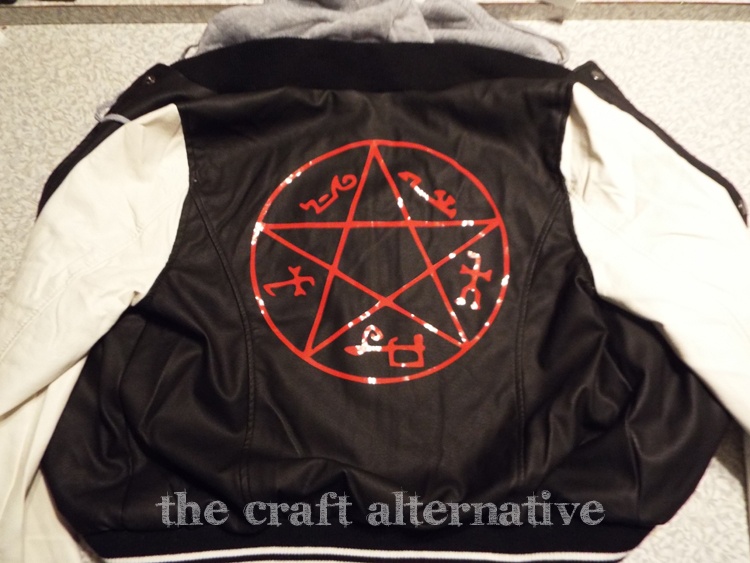 This project was quick, easy, and totally inexpensive! My daughter is so excited to "represent" her favorite TV show!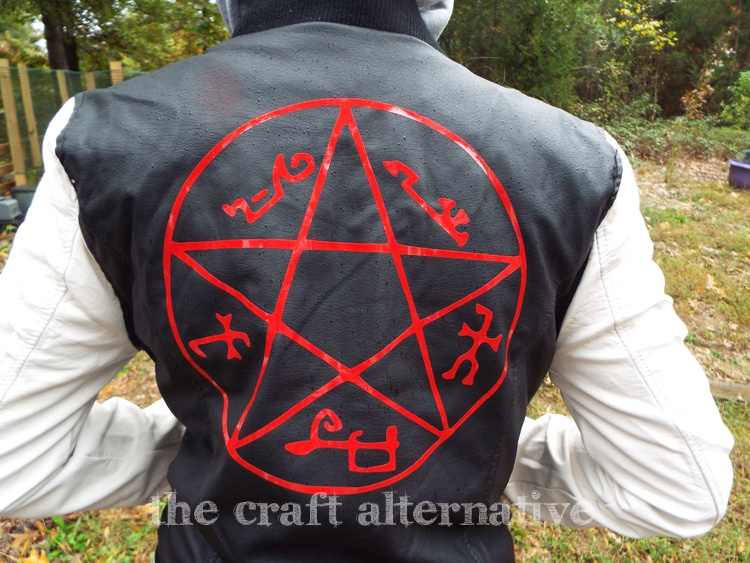 Other ideas to dress up a plain jacket include stenciling or painting (as long as the paint used will stick to plastic), applique, embroidery, or other vinyl designs! I think the jacket would look cool with the Batman symbol on the back! Or even an image of the comic book character, The Punisher… That would be awesome! How would you dress up a plain jacket?
Disclaimer:
This post is not affiliated with the show, Supernatural. My daughter is a huge fan!