Making a Custom T-Shirt using Heat Transfer Vinyl
Originally posted 2014-11-07 08:00:40.
A Custom Costume T-Shirt for a School Play
My daughter is in the Drama Club at her school – a perfect fit for her especially since she is the creative genius behind the Harley Quinn costume and the Supernatural logo jacket! She was recently cast in the first play of the school year, "The Pepperoni Apocalypse", as a pizza delivery girl with an attitude! For her costume, I created a custom t-shirt using heat transfer vinyl with the name of a fictional pizza joint on the front and back – Atomic Pizza, It's the BOMB – and it was really easy!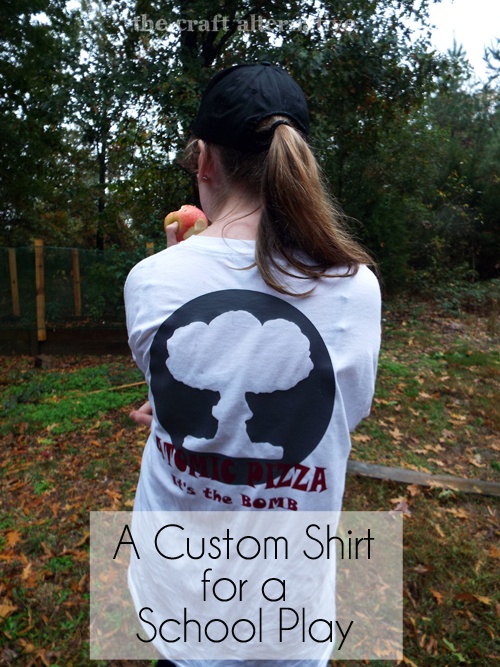 I started by finding a font that would fit the name of the "pizza place"… Have you ever used wordmark.it? When you click "Load Fonts", and type a word in the box, it will show how the word will look in every font stored on your computer. This page is awesome and is a huge resource for anyone! (Not affiliated but a HUGE fan!)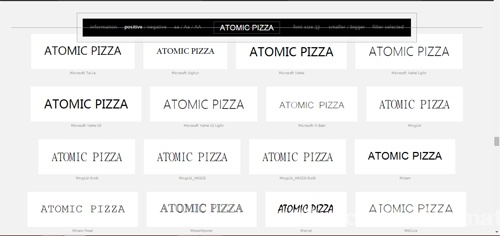 I created the "logo" for Atomic Pizza in my vinyl cutting software using the font that looked the most awesome…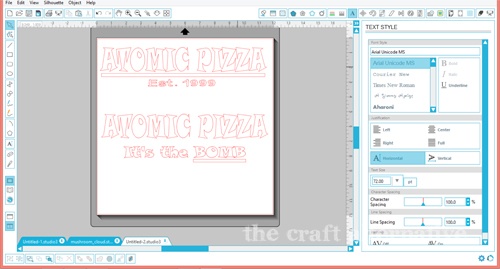 Then cut the "logo" out in heat transfer vinyl. I buy my heat transfer vinyl through Expressions Vinyl. They have a large selection, awesome customer service, and ship very quickly. (This is an affiliate link!)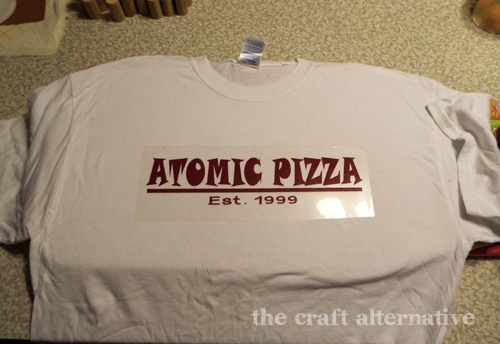 I pressed the HTV to the shirt using a household iron on the hottest setting and a firm surface.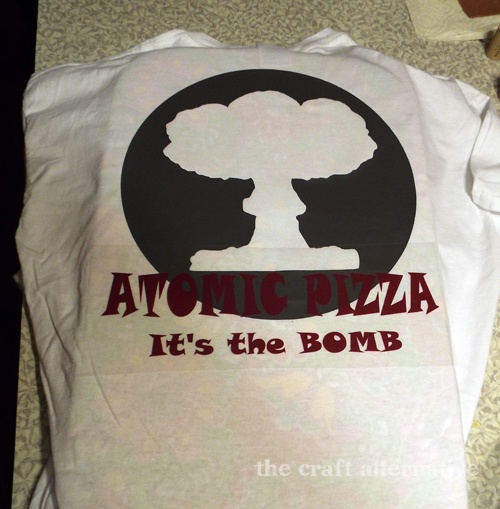 A pizza delivery girl's uniform would not be complete without a hat with flames!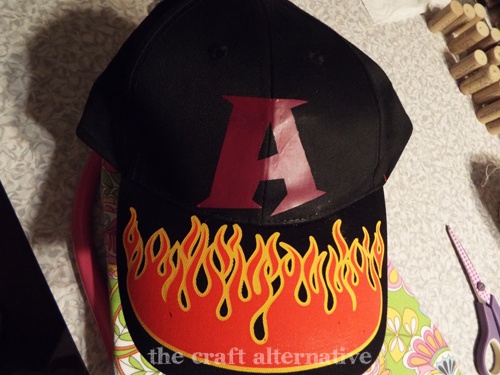 That is all there is to it! HTV is one of the easiest mediums to use. I have created tons of shirts for myself and my family, but this shirt is special…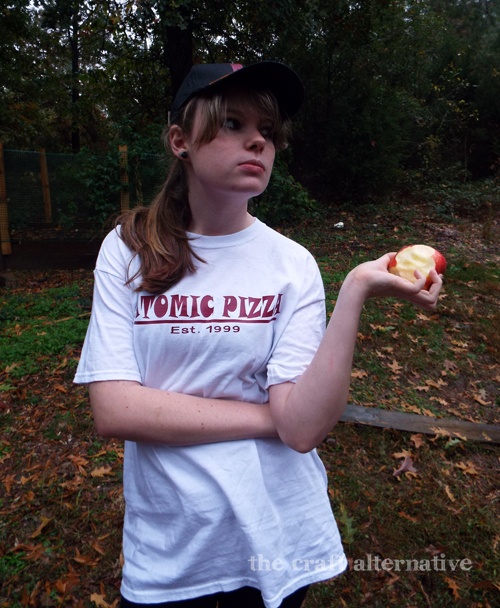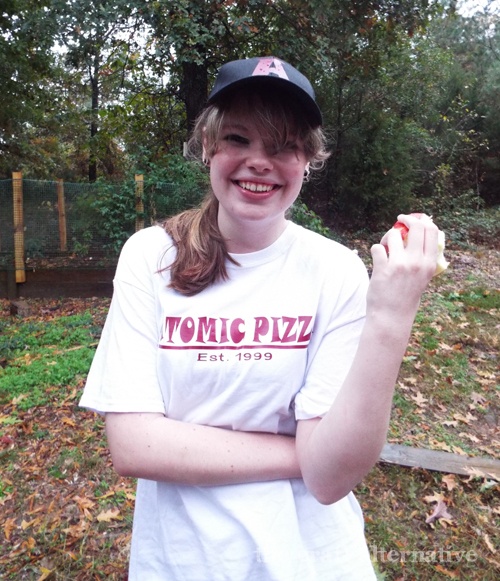 Isn't she the cutest pizza delivery girl ever? She loves her custom t-shirt using heat transfer vinyl and swears she will wear it every day after the play is over! What kind of shirts would you make? Leave a comment below!
Disclaimer:
This post contains an affiliate link. What that means is that if the link is clicked and a purchase is made, I will receive a commission!