How to Girl Up a Man's T-Shirt
Originally posted 2012-03-29 08:00:13.
Add Feminine Style to a Comfy Man's T-Shirt
I really love those oversized "Flashdance" type of shirts… If you grew up in the 80s you totally know what I mean. If not, well, nevermind! Anyway, today, I'll show you how to girl up a man's t-shirt, and put your own design spin on a comfy garment!

There are so many other ways to alter men's t-shirts… crochet detail can also be added for a fun look!
Supplies:
A Man's T-Shirt (<– affiliate link -mine is an XL)
Fabric Paint
A Stencil & Stencil Adhesive
Scissors
Pins
Sewing Machine
The sewing part of this project is super-easy so if you're a beginner, don't fret! You CAN do this!!
Pre-wash your t-shirt.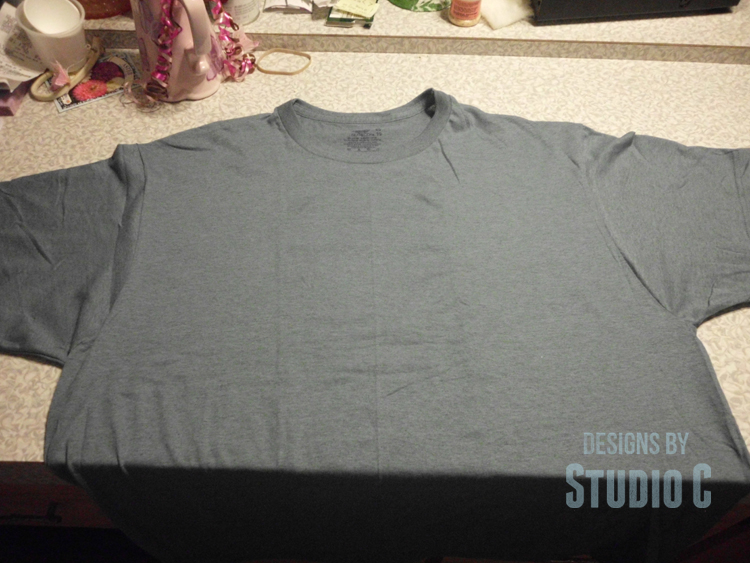 Pin the shoulder seams together. Make a semi-circle with your pins about where you want to cut the neckband out as shown in the photo and cut away the neckband.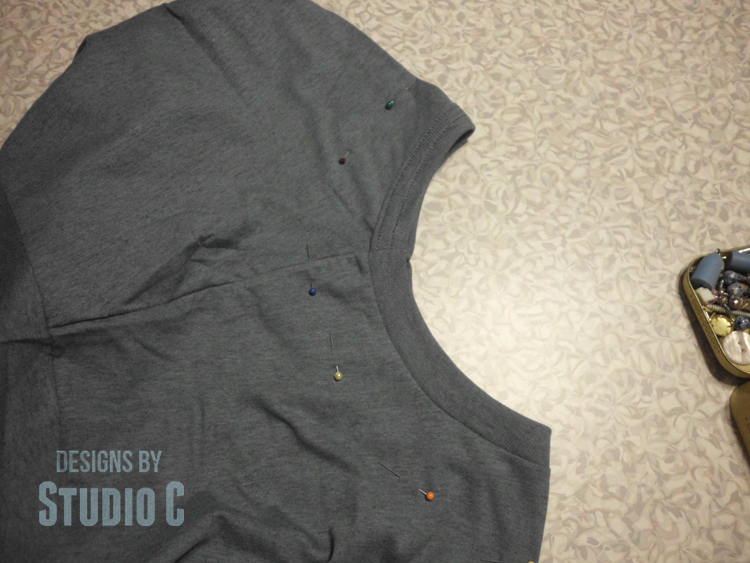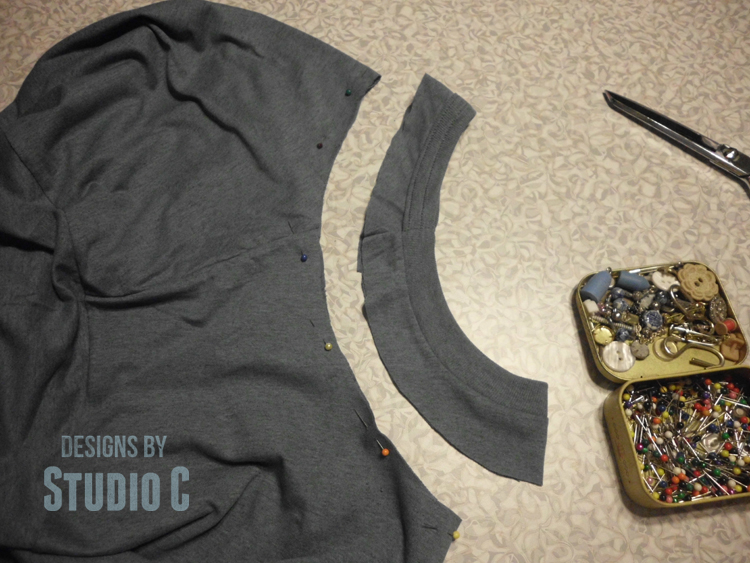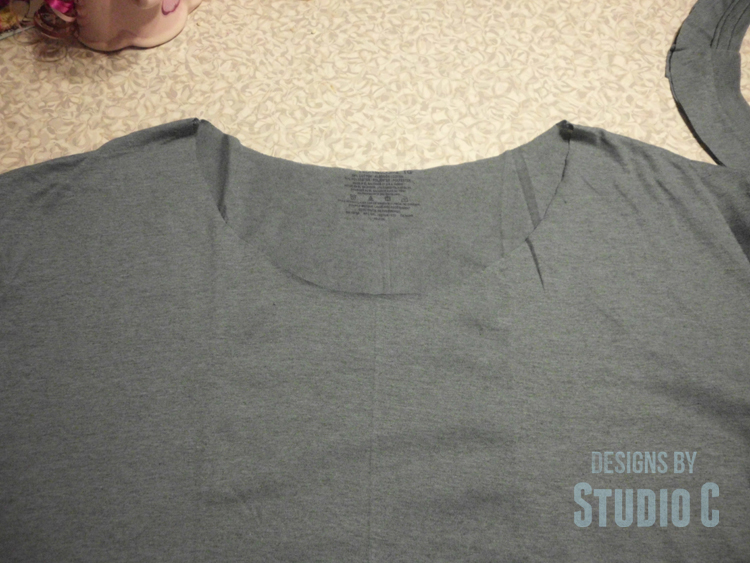 Using your sewing machine, sew a straight stitch or decorative stitch around the neck. This will keep it from stretching out too much! You can use matching or contrasting thread – its up to you!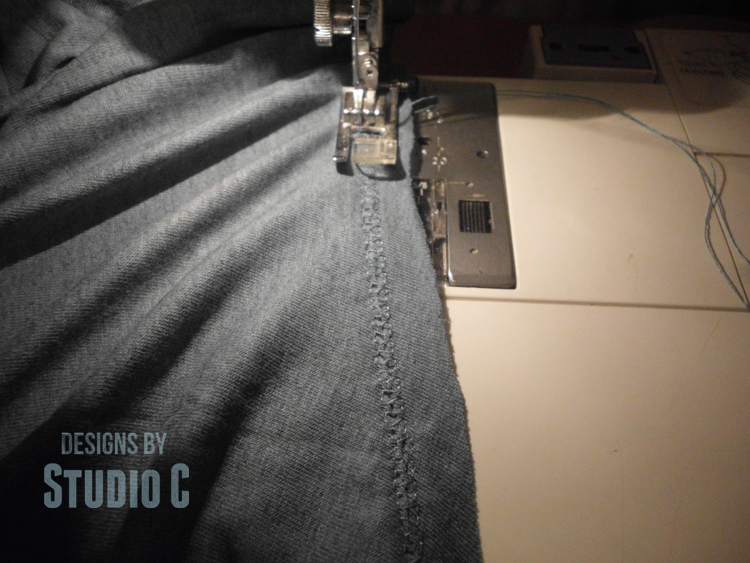 I used Plaid Simply Stencils and metallic foil for the screen print on my shirt. They have an adhesive back so the stencil won't slip. If you are using a regular stencil, spray stencil adhesive on the back following the manufacturer's instructions. You could probably tape the stencil to the shirt but it may still slip a little…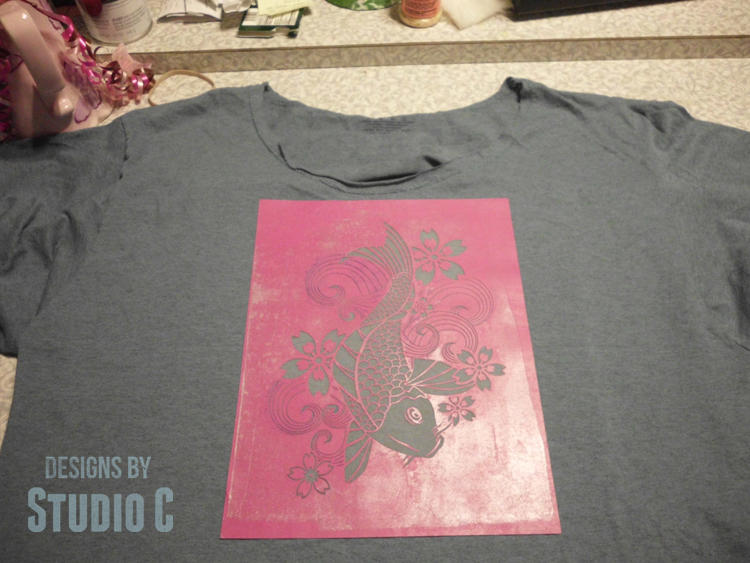 I applied the foil glue to the stencil and let it dry overnight. Wash your stencil immediately after painting or using glue!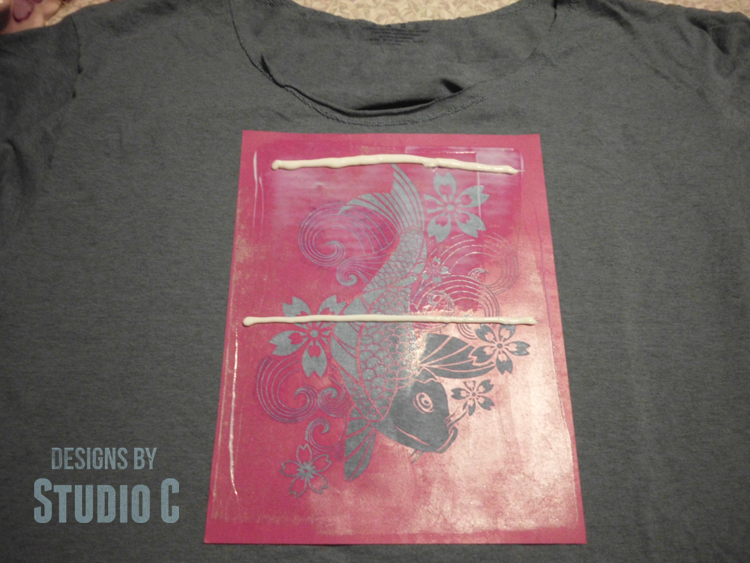 After the glue is dry, the foil is applied and covered with a piece of paper, then ironed. This heats up the glue and the foil sticks to it. If you are using paint, use sponge "daubers" (little round sponge brushes) to apply the paint. Use and up-and-down motion rather than a side-to-side motion. This keeps the paint in the cut-outs of the stencil and not where you don't want it!!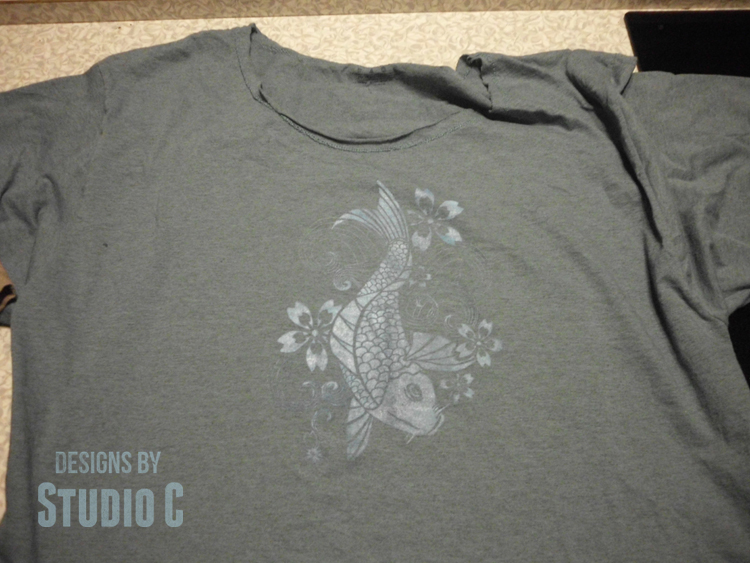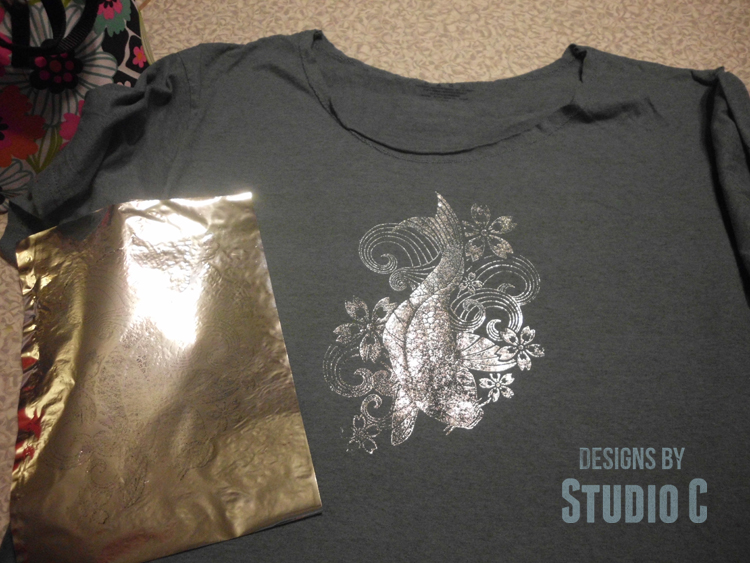 Here is another example of a shirt, this time with a pocket!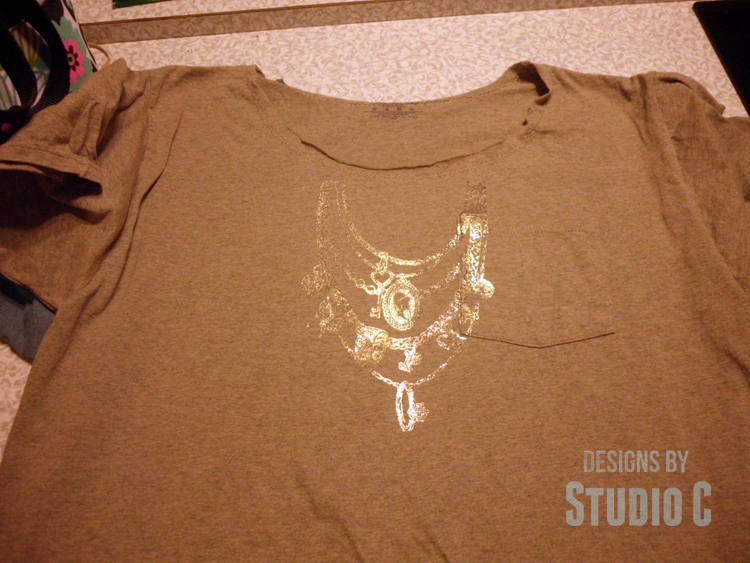 And that, my friends, is how to girl up a man's t-shirt… No need to raid his closet because men's t-shirts come in a rainbow of colors and are so inexpensive!