Alter a Man's T-shirt with Crochet Detail
Originally posted 2012-06-25 08:00:57.
How To Alter a Man's T-shirt
A few months ago, I shared a post on How to "Girl Up" a Man's T-Shirt" . Today, I want to continue that with a few new ideas! These shirts are so comfy so why not alter them to reflect your individual style? I'll share how to alter a man's t-shirt and add a bit of crochet detail to it…

Materials:
T-shirt (mine is a Men's XL) (<–affiliate link!)
Scissors
Pins
Start by washing and drying the shirt to remove any sizing and to soften it up. Pin around the neck and cut the neckband away. This particular shirt already had a v-neck so I didn't want to cut the neckline too low…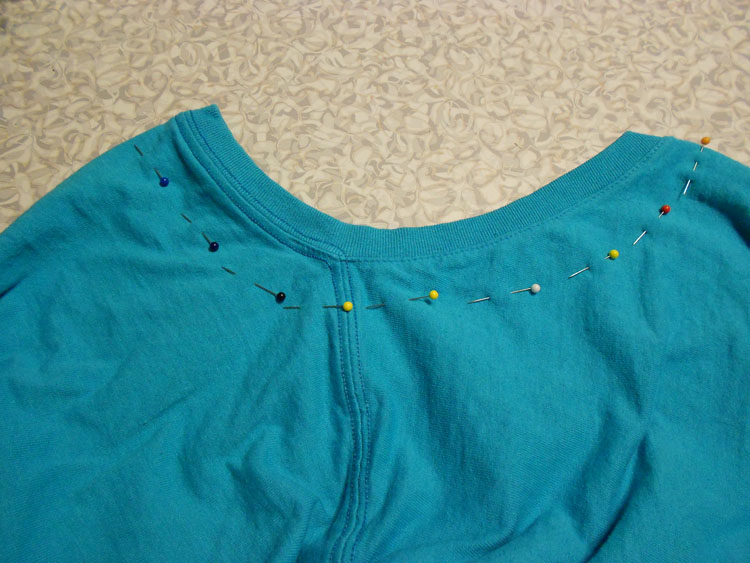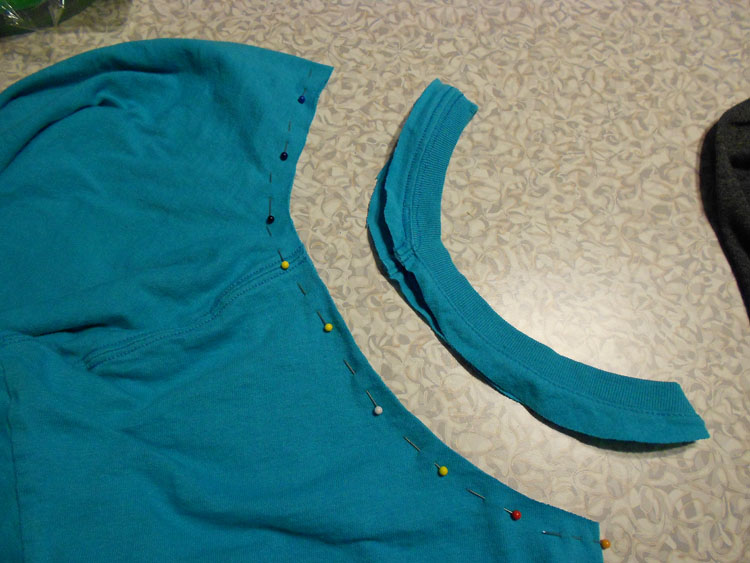 To make a cute front detail, fold the front of the shirt and line up the shoulder seams. Make cuts in a triangle so they get smaller as the cuts go down the front. Open the front and pull the fabric a little to make the cuts "roll" (I'm not sure why it looks green in this pic – its the same shirt!). Use a sort of crochet technique to make a braid down the front, then pin the last loop to the shirt…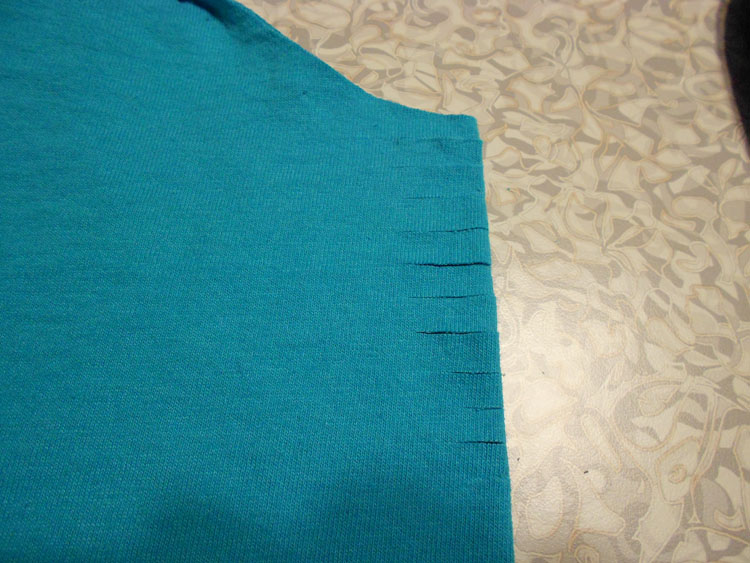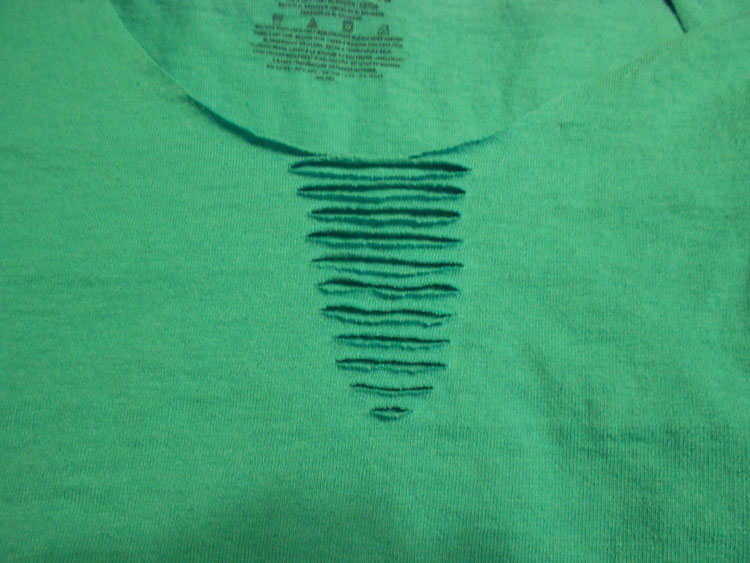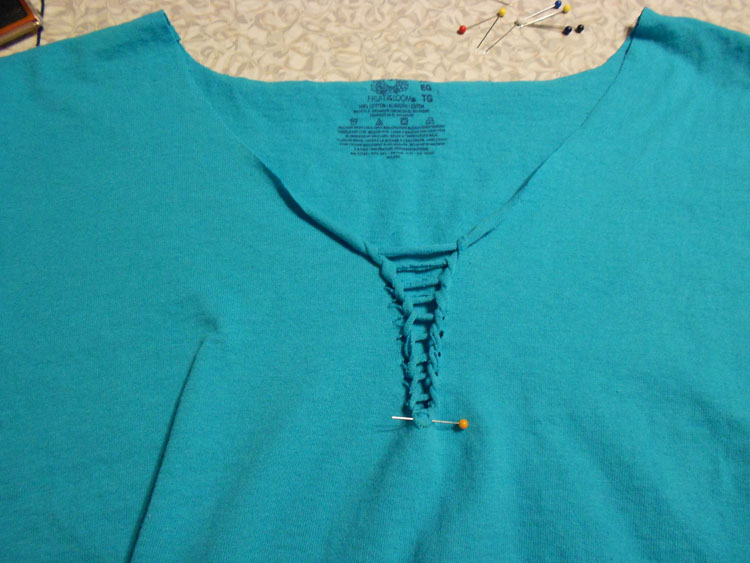 I wanted a braid detail at the hip line so I folded the bottom of the shirt up about 5″ and drew a 3/4″ line from the fold. Then I made small cuts across the entire width of the shirt…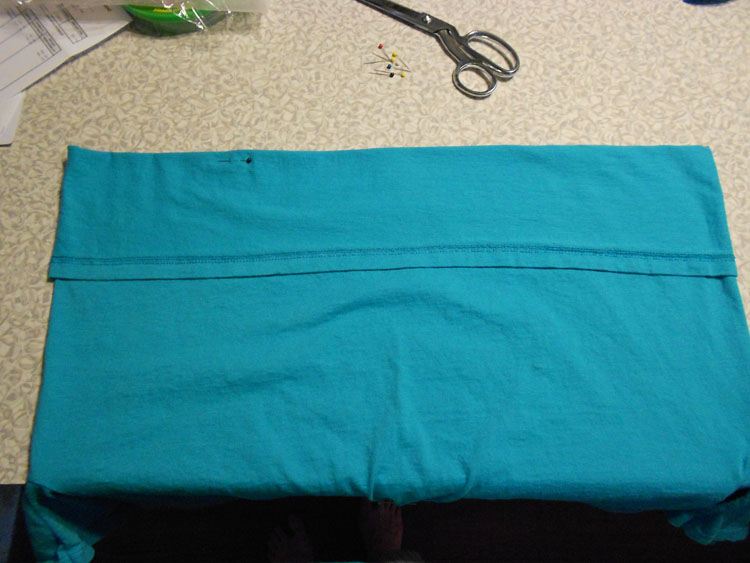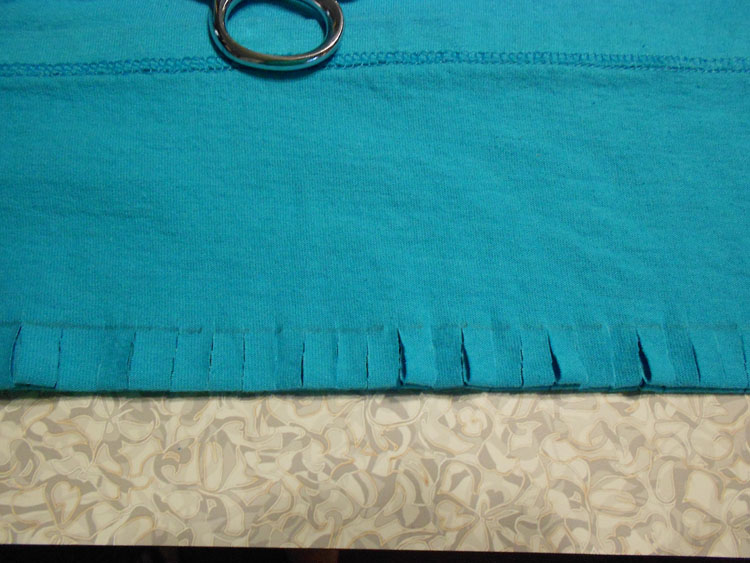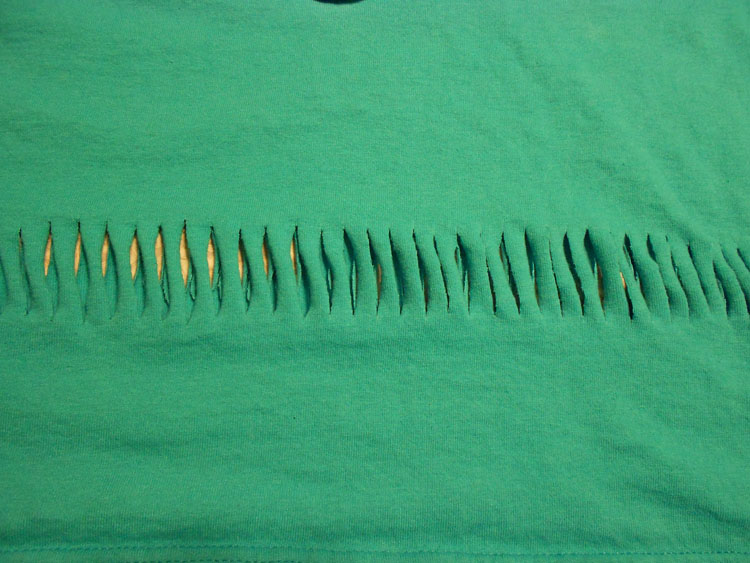 I used a crochet hook this time (it went a lot faster) and made the hip detail…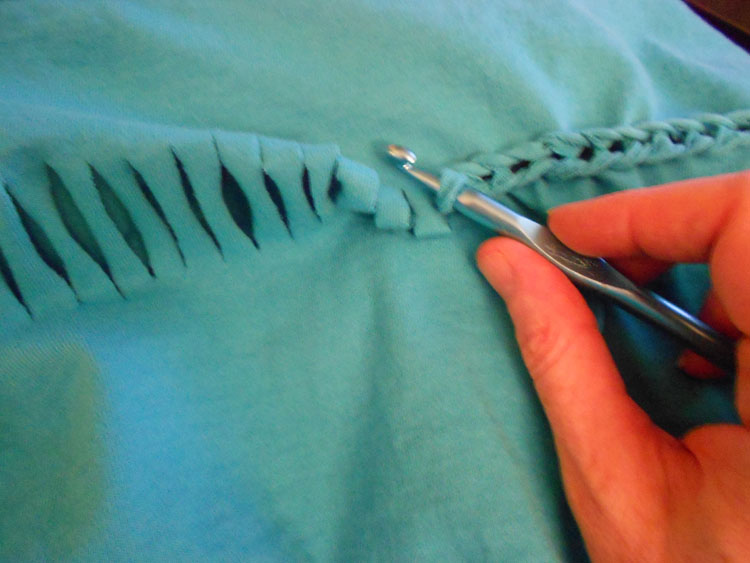 Use a needle and thread to secure the last loop to the shirt. More detail can be added such as screen printing, stenciling, bling, etc.
Here is another shirt where I added the triangle chain detail to the back…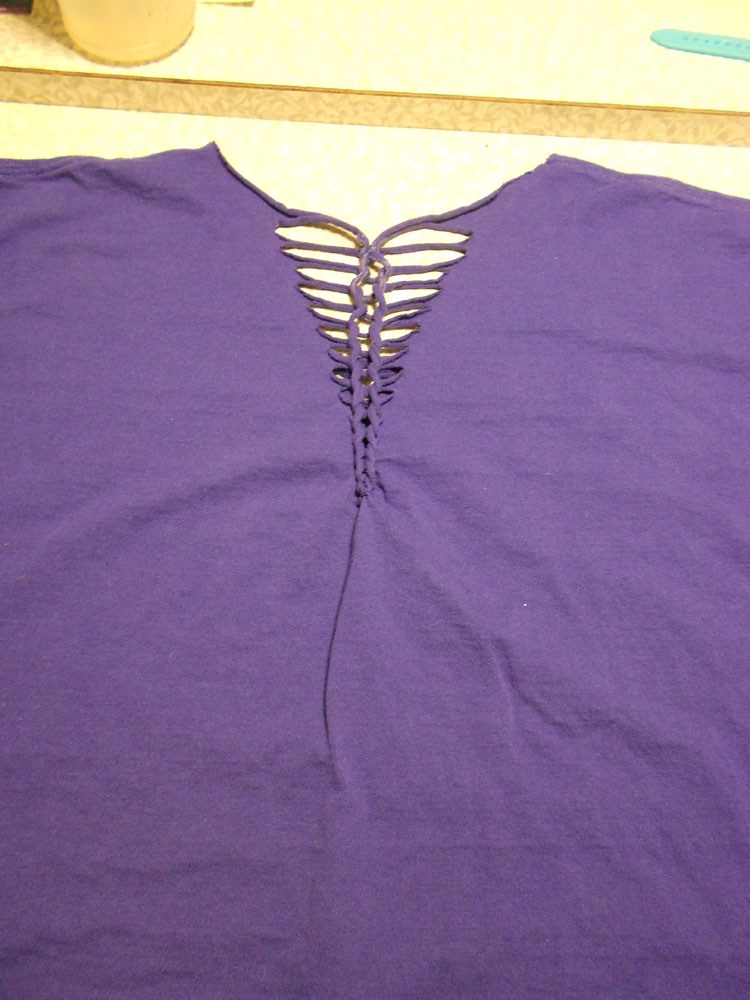 The possibilities are endless! I'd love to see YOUR ideas!!
I've been asked to add a how-to on the crochet detail so here goes: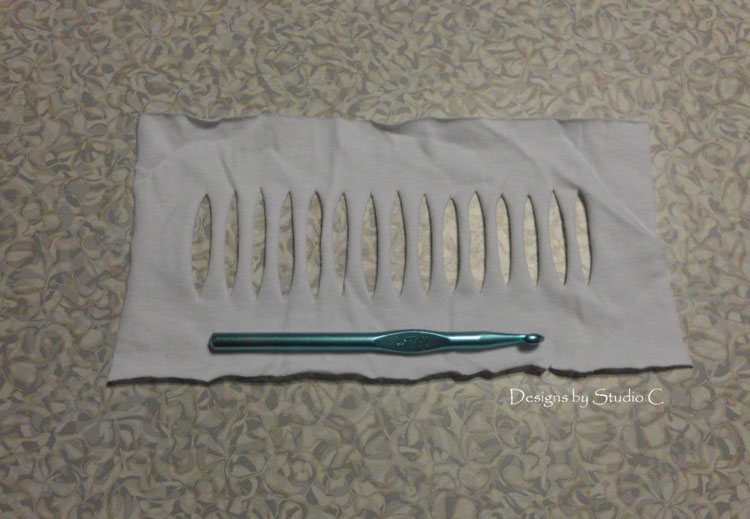 Step One
After making the cuts for the crochet detail, insert the hook under two of the "loops".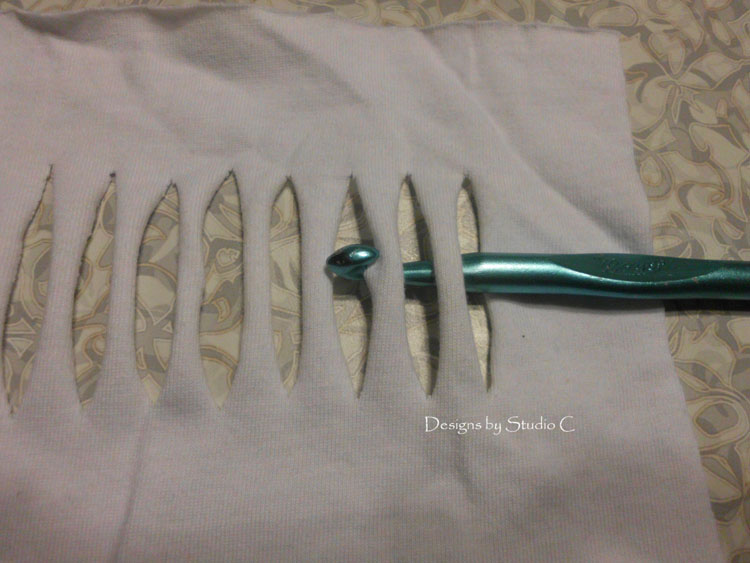 Step Two
Pull the loop closest to the hook under the first.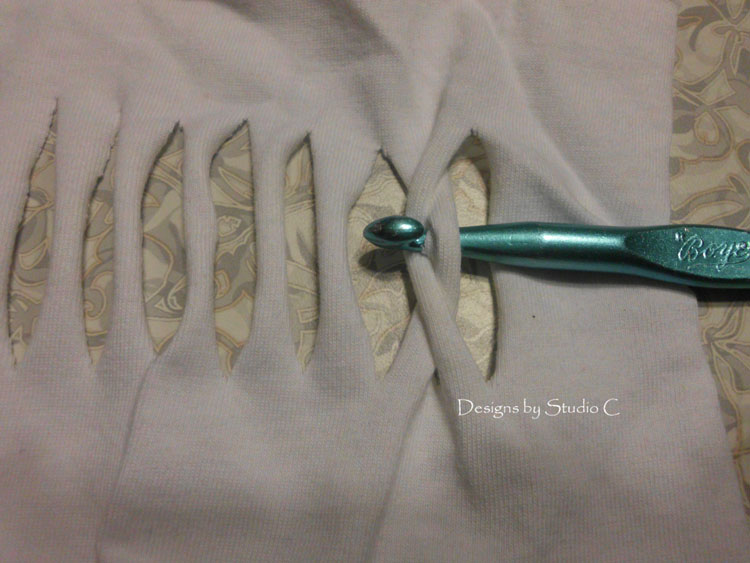 Step Three
Pick up the next loop and pull it through the loop already on the hook.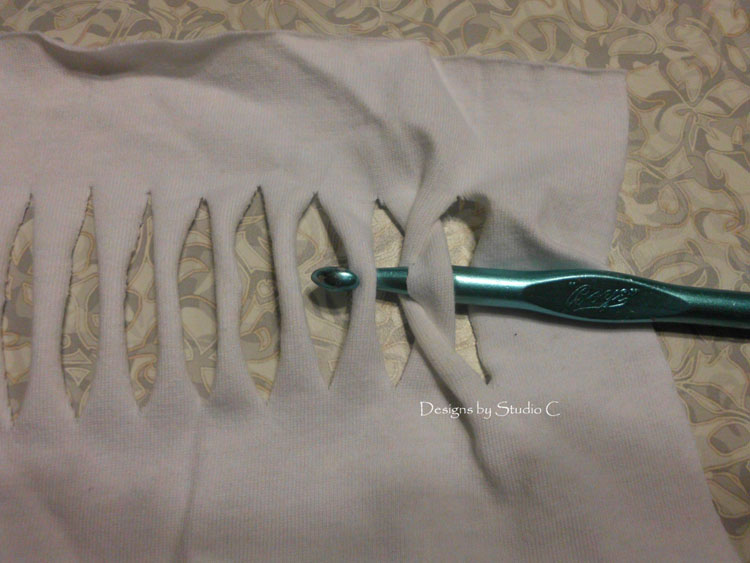 Step Four
Continue along until all loops have been worked then secure the last loop to the first loop using a needle and thread!
This is such an easy technique and can be added to the shirt in a variety of ways. Have any questions about how to alter a man's t-shirt again? Leave a comment below!