How to Make a Canvas Floor Cloth…
Originally posted 2012-06-15 08:00:16.
DIY Canvas Floor Cloth: How to Make a Durable and Stylish Rug
Creating a personalized canvas floor cloth to match your unique style is a simple and affordable DIY project. All you need is some regular canvas fabric and non-slip rug backing. Let me guide you through the easy process of making a canvas floor cloth and adding a stylish stencil design to it.

When making floor cloths, it is advisable to use stencils with larger patterns. This makes painting easier and prevents small details from being lost in the design. You can use acrylic paint for fabric or regular paint mixed with fabric medium, both of which work well on floor cloths.
Materials:
Canvas fabric
Non-slip rug backing (<– affiliate link!)
Scissors
Iron & board
Sewing machine
Paint & stencils
Scotchguard or other water repellant
Let's get started!
Cut the canvas into the size desired (3/4 of a yard of 60″ wide canvas will make two floor cloths). It's best if the fabric is washed, dried and pressed prior to starting so that any sizing from the factory is removed giving the paint a better opportunity to stick!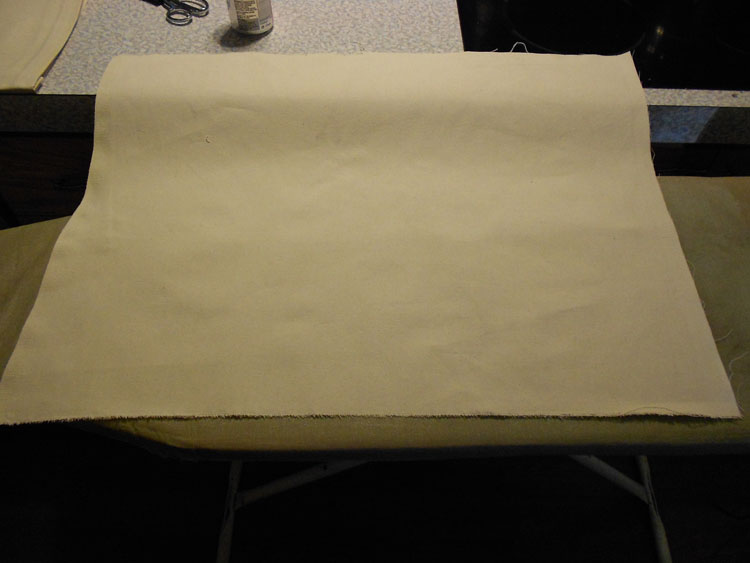 Press an approximate 1/2″ hem on all four sides. Then fold over 1″ and press again on all four sides.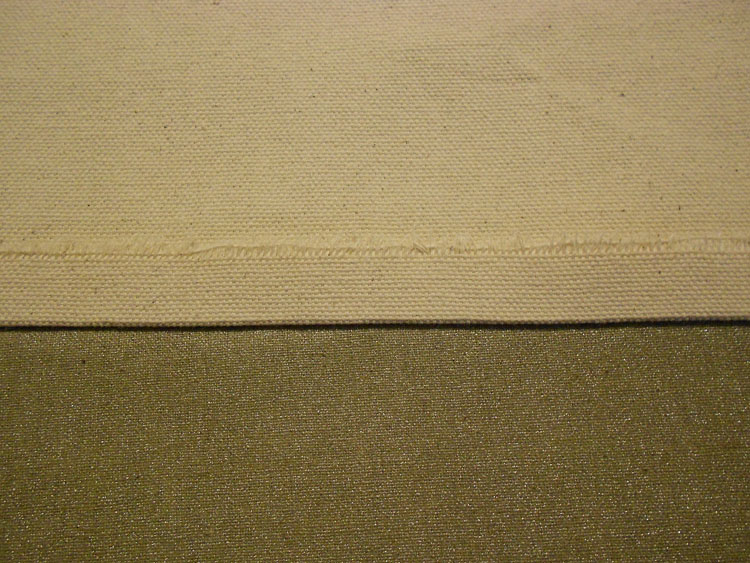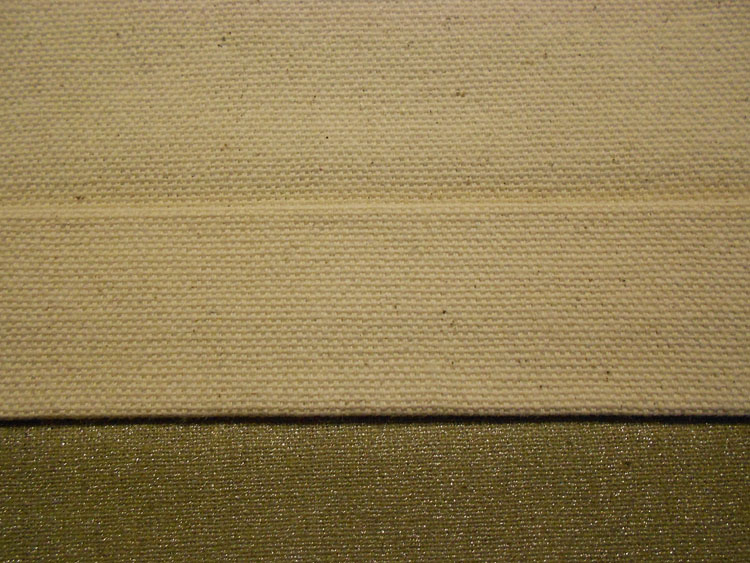 Cut the rug backing slightly smaller than the "hemmed" rectangle.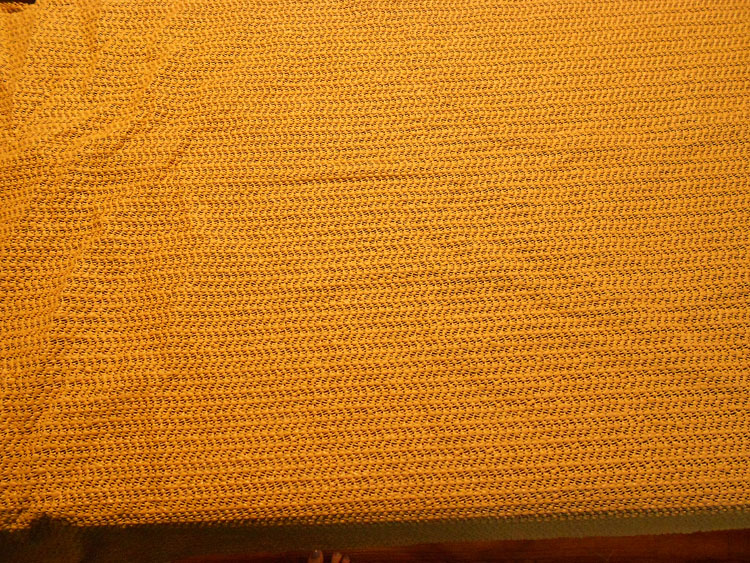 Place the rug backing under the hems on the floor cloth. I bought this online by the yard several years ago. I can't remember why I thought I needed so much…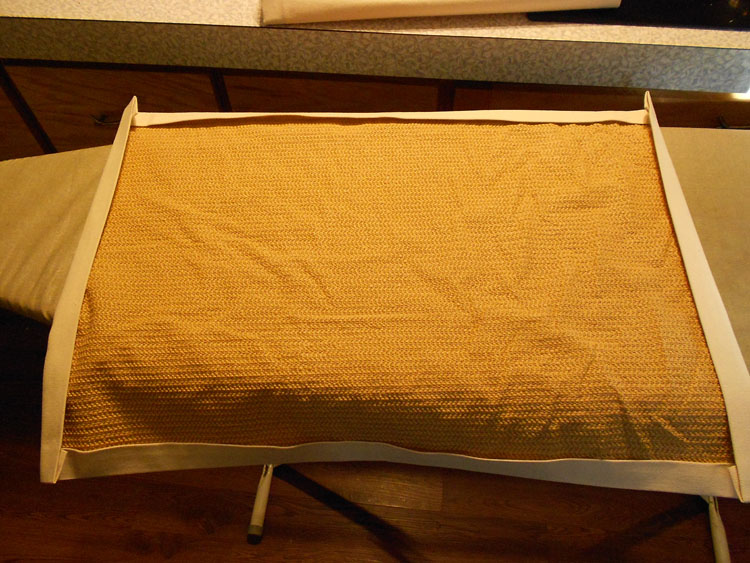 Using a long stitch (I used 3.5) stitch the hems down around the entire cloth. Don't get too close to the edge – the machine foot will stick to the rug backing. A Teflon foot for your machine is an excellent choice for sewing over sticky fabrics!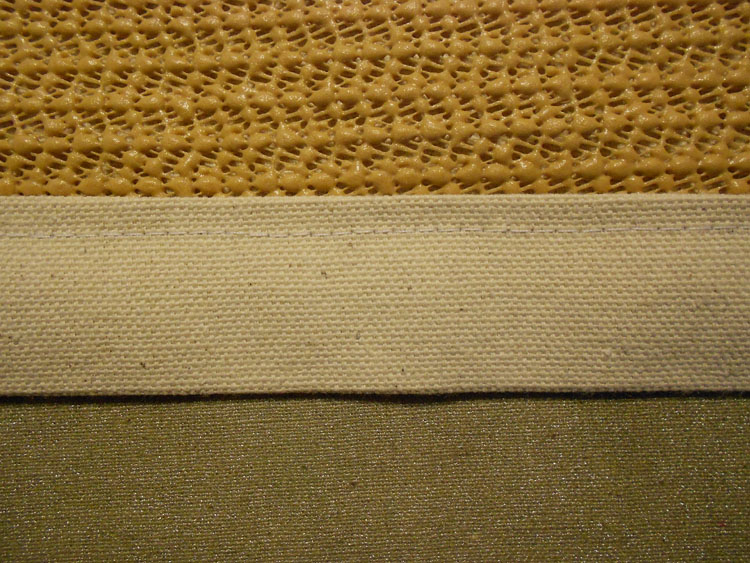 Now you have a "blank canvas" – no pun intended! Determine the stencil placement and fill in with paint. I used Martha Stewart Crafts stencil in Arabesque and Martha Stewart Crafts paint in Arrowhead, Beach Glass, and Acorn. (I've never been a huge fan of Martha Stewart but I really love the paint!) Again, the best stencils for floor cloths are those that are large and without a lot of detail!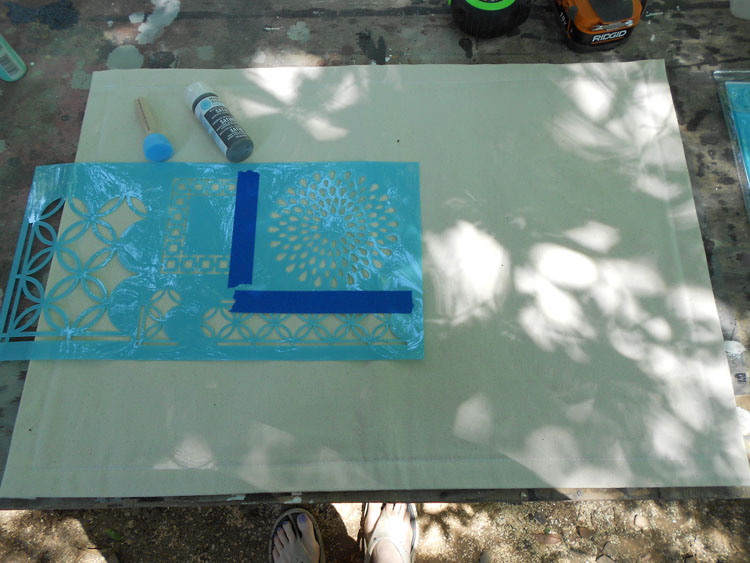 I started with the largest circle, a large dauber, and the Arrowhead paint.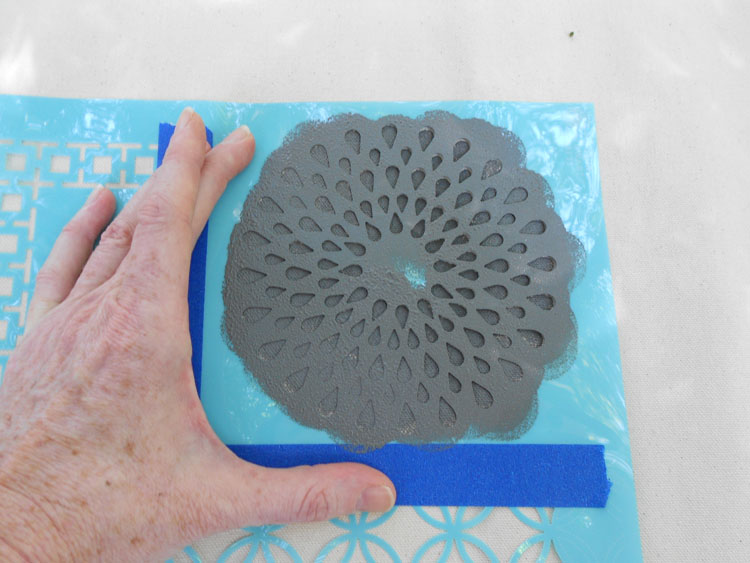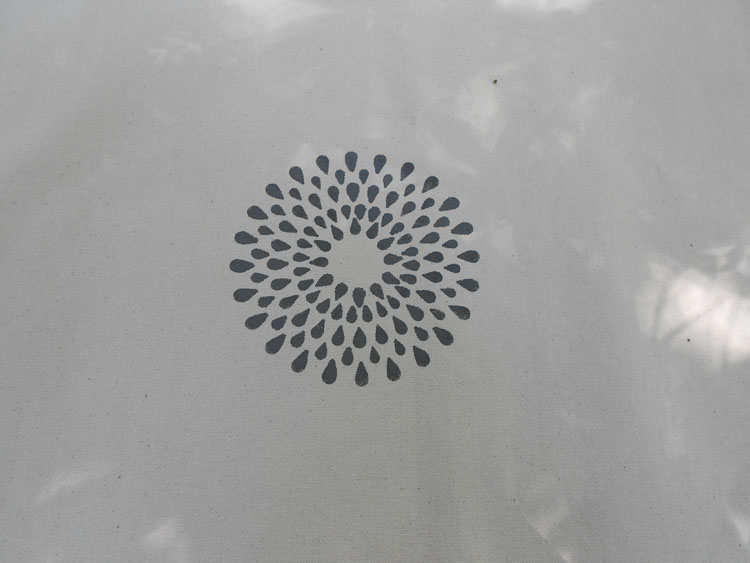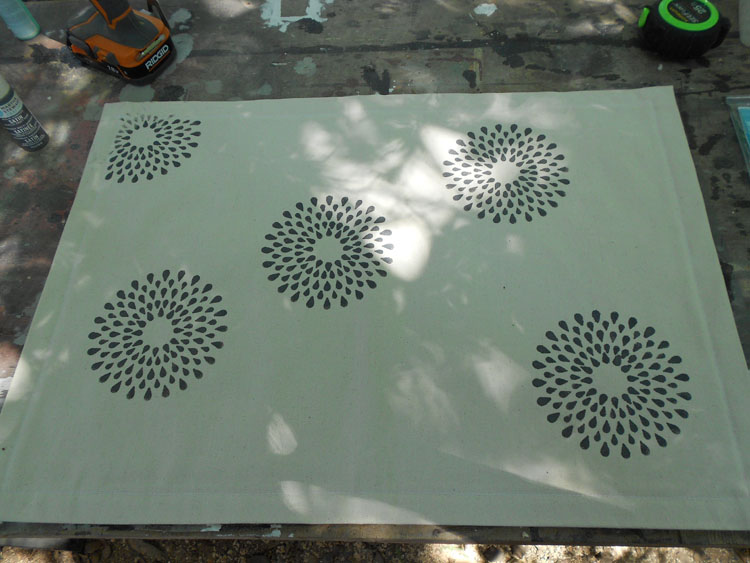 I used the smaller circle and Beach Glass paint next…
Then used the Acorn paint with the smaller circle. Let it dry completely and apply a coat of Scotch-Guard or another type of water repellant.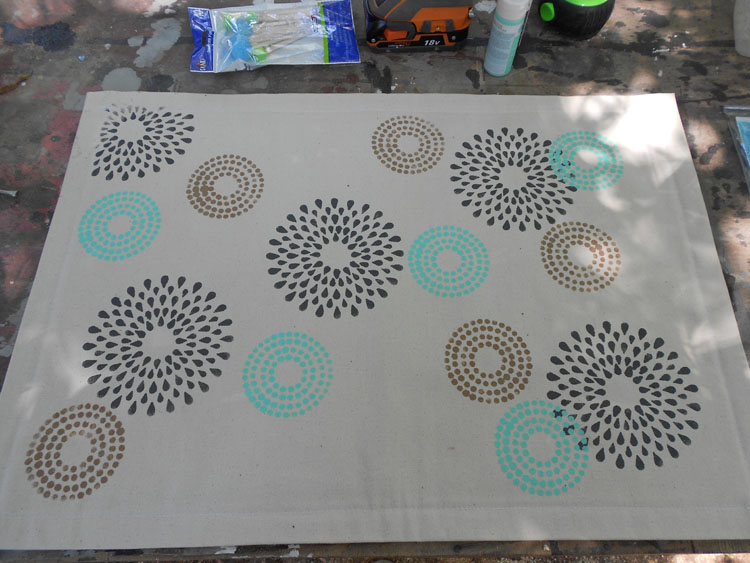 Now I'm not sure I really want to wipe my feet on it because it came out so pretty! The same technique can be used to make a larger rug, as well! Have any questions about how to make a canvas floor cloth? Let me know by leaving a comment below!