Recycle an Ice Cream Container and Make it Pretty
Originally posted 2012-06-19 08:00:23.
A Recycled Container Makes Great Storage!
Awhile back, I bought some ice cream that came in a pretty nifty plastic container (it was good, too!). I saved it because I thought I might be able to use it for something. I use sponge brushes all the time and buy them in bulk. I have a ton of them but have no real place to store them. I figured I'd use the ice cream container but "dress it up" a little to match my decor. Today, I'll share how to recycle a container and make it pretty and useful!

Did you know that recycled containers also make great packaging for gifts? Check out this post on making a gift container out of a coffee can!
Materials:
Plastic ice cream container
Scrapbooking paper
Pencil
Mod Podge & brush
Scissors & craft knife
Throughly wash and dry the container. Mine is oval-shaped with a lid which can be useful for all sorts of things! (The ice cream was good, too!)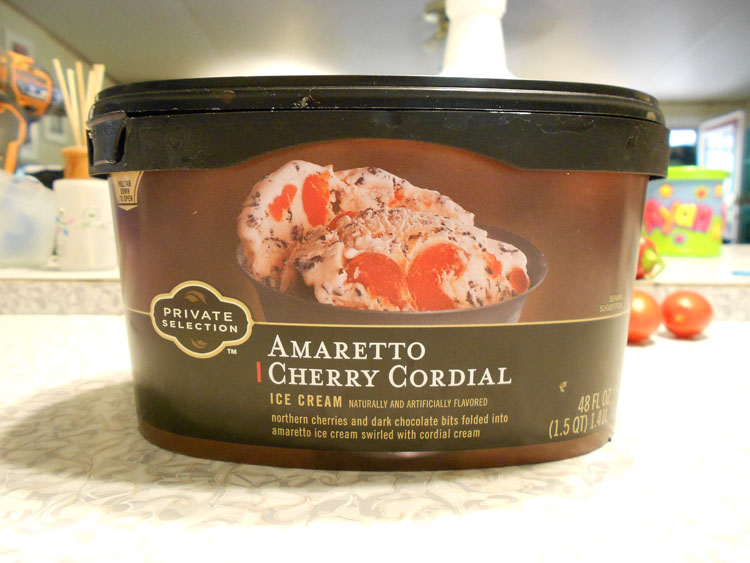 I wrapped the paper around the container and drew a line to cut the paper in the shape of the container.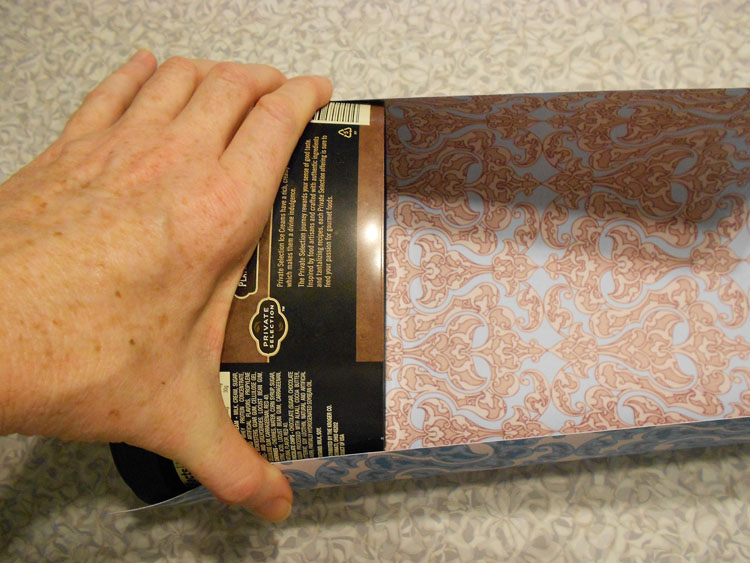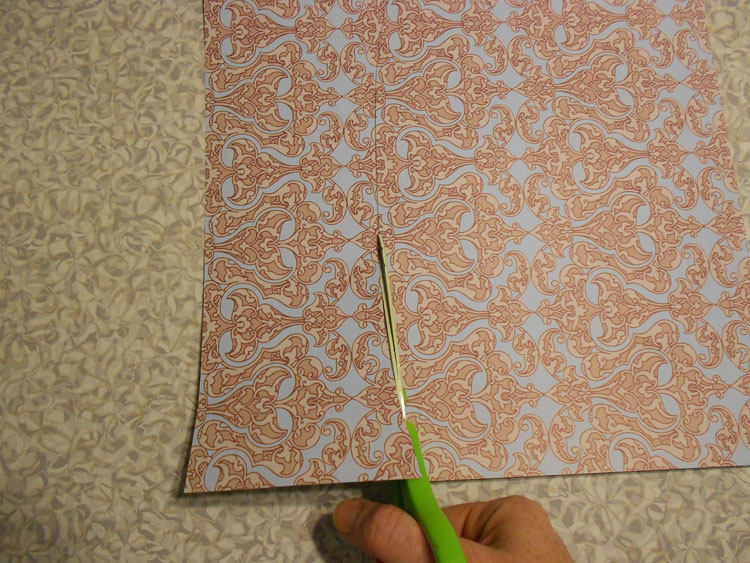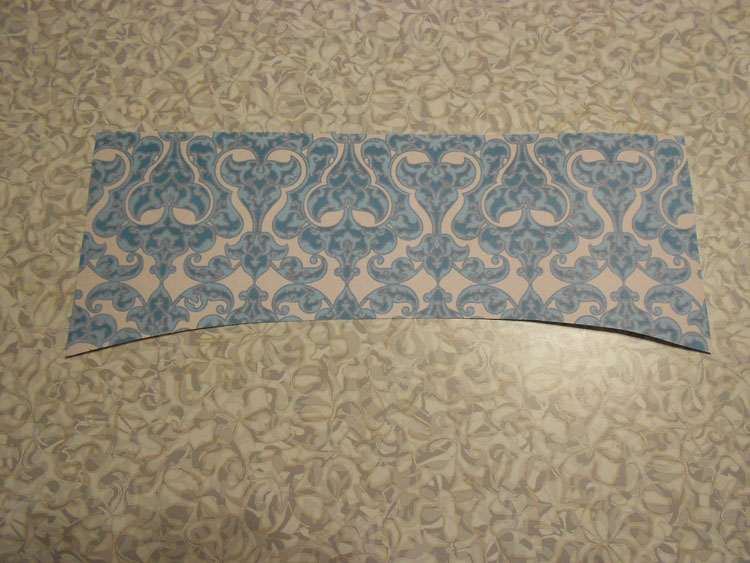 This particular container has a lip around the top edge so I used blue painter's tape to secure the paper to the container, then used the craft knife to cut around the edge.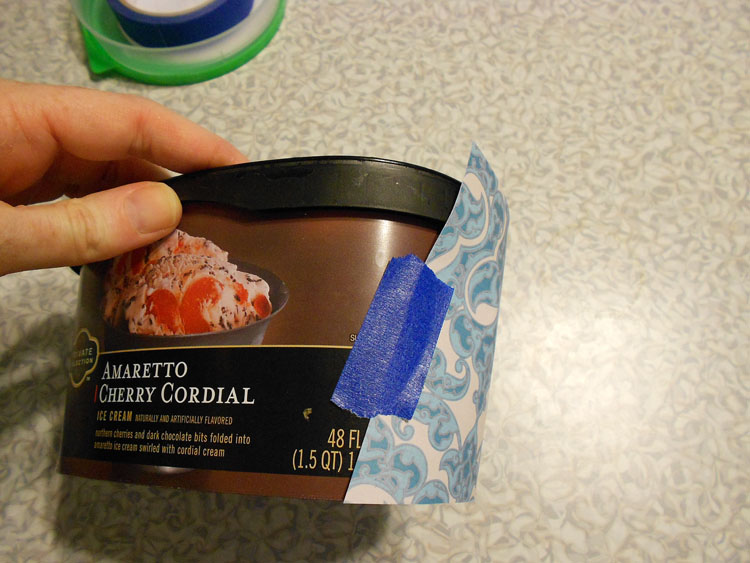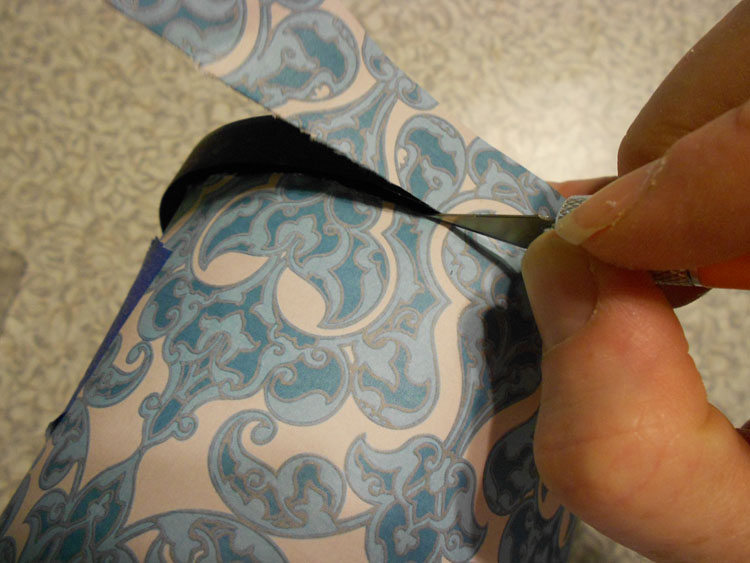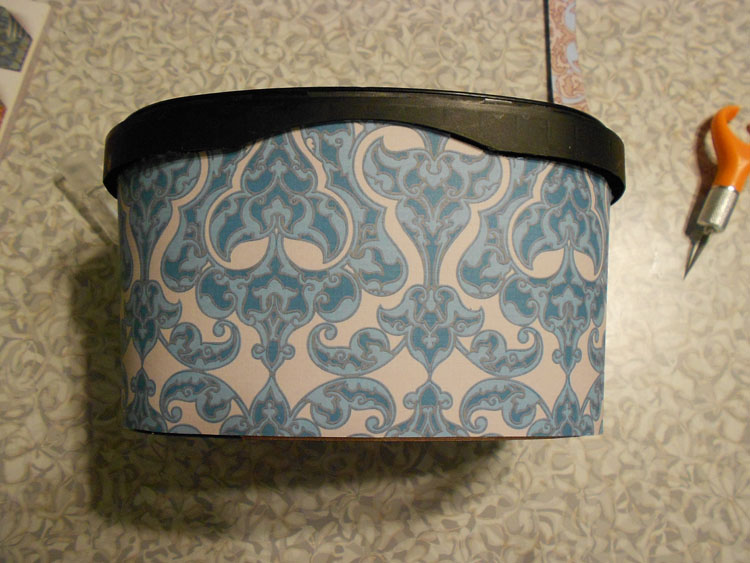 I laid the piece I just cut on the remaining scrapbooking paper in order to cut a second piece. I cut the second piece slightly shorter so that the paper stopped at the sides of the container.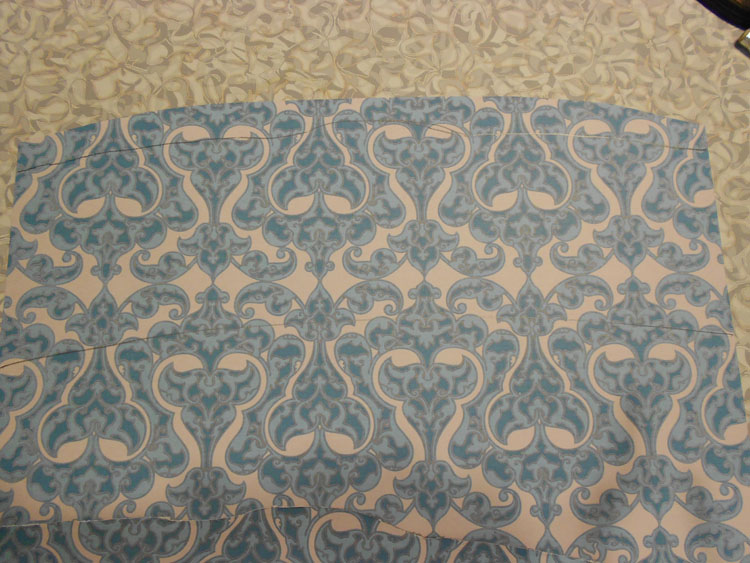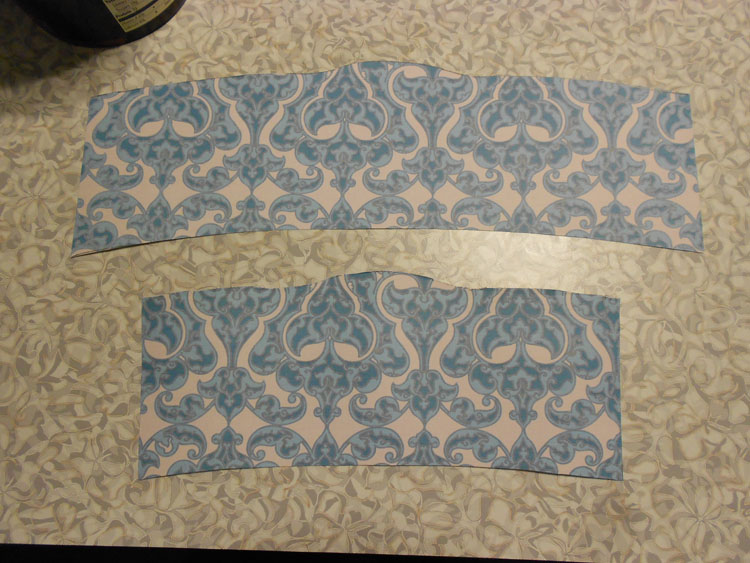 I covered the container with Mod Podge in Matte and positioned the longer first piece on the container, then I smoothed out any wrinkles or bubbles. I applied Mod Podge on the rest of the container and positioned the second piece of paper.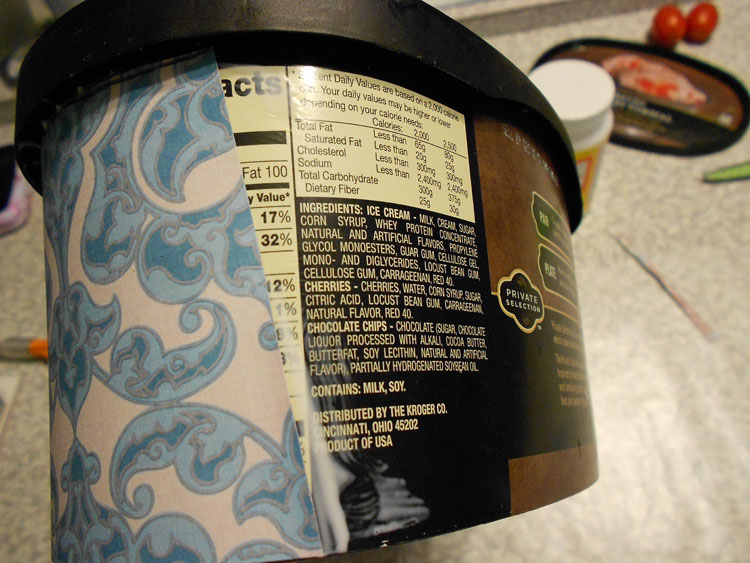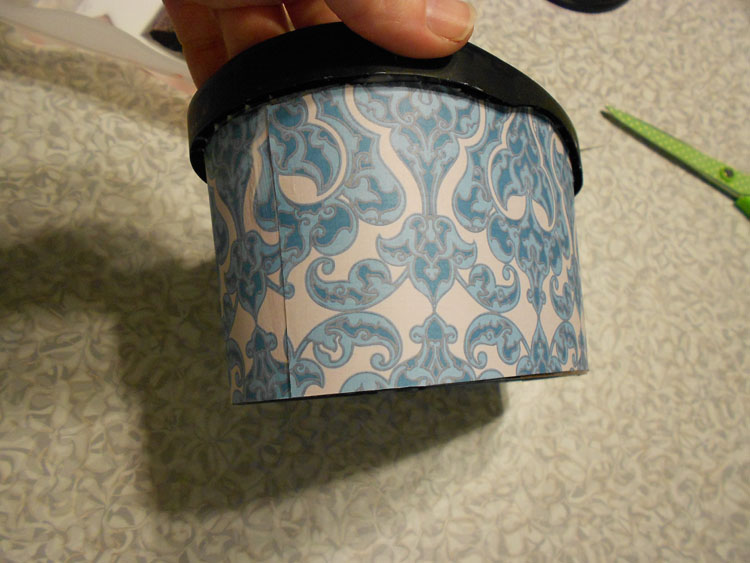 I wanted to cover the center of the lid, also. The leftover piece of paper just happened to be wide enough for the lid. In order to cut the oval, I positioned the paper on the lid and used my fingernail to score the arc. I folded the paper in half and cut the other arc.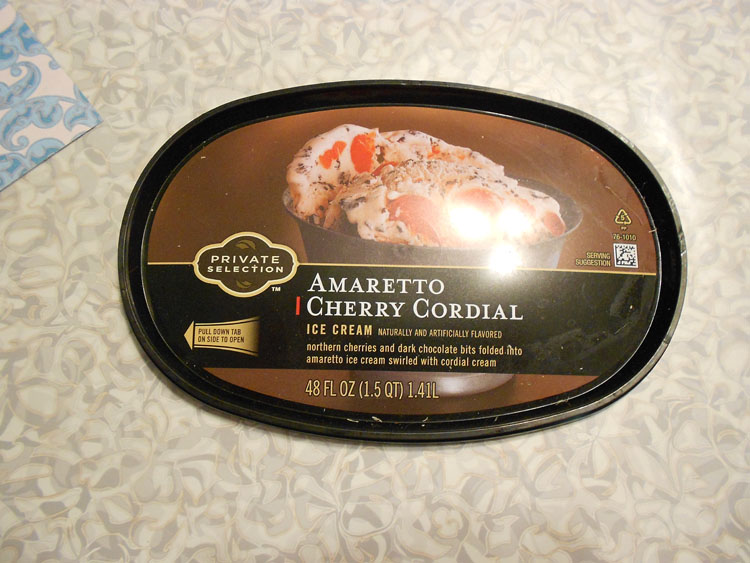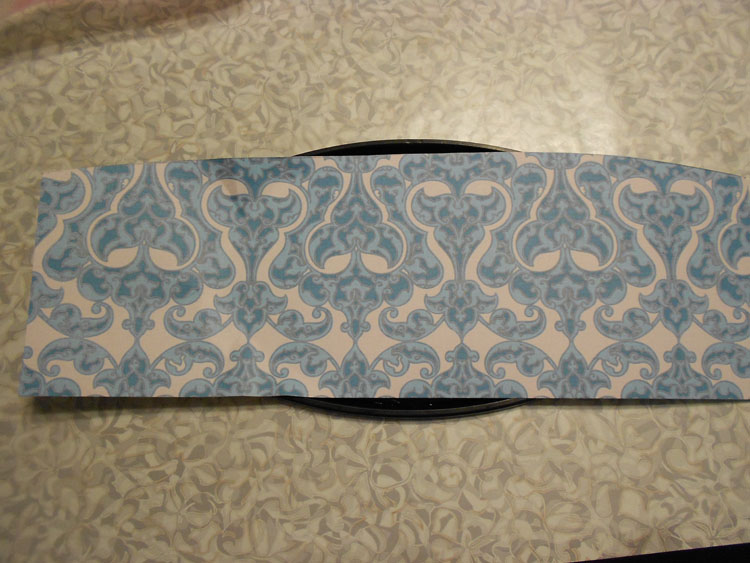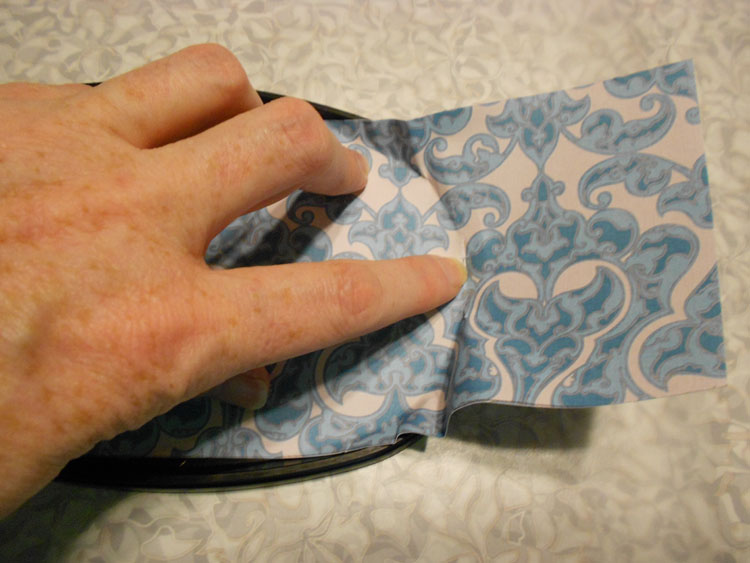 I coated the lid with Mod Podge and adhered the paper.  Once everything was dry, I coated the entire container with Mod Podge to seal the paper.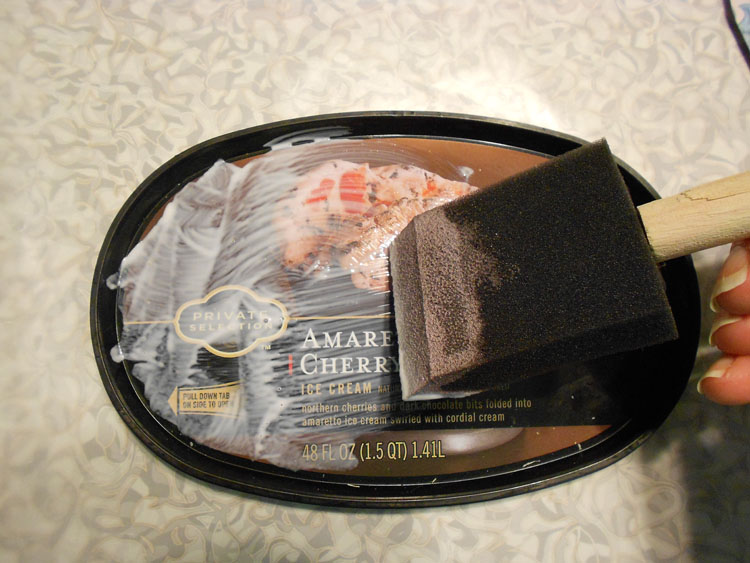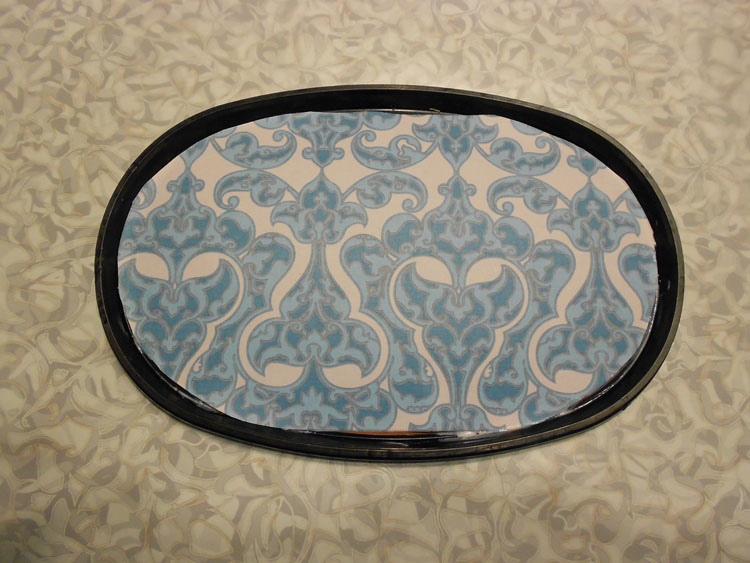 Voila! Pretty storage for my brushes!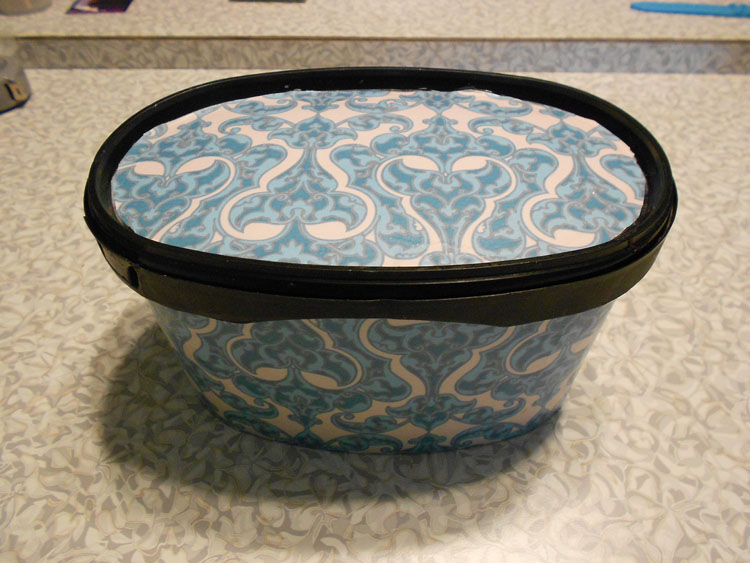 I have hoarded saved several containers that I plan on updating. Any questions on how to recycle an ice cream container and make it pretty? Leave a comment below!