A T-Shirt with a Keyhole Back
Originally posted 2015-06-17 08:00:54.
A Fabulously Stylish T-Shirt with an Open Back
Once again, I have refashioned another t-shirt… This t-shirt has a keyhole back with a tie at the neck, and is also tie-dyed in navy blue with a starburst pattern on the side. This is another super-duper easy shirt that is comfortable and a tad on the wild side!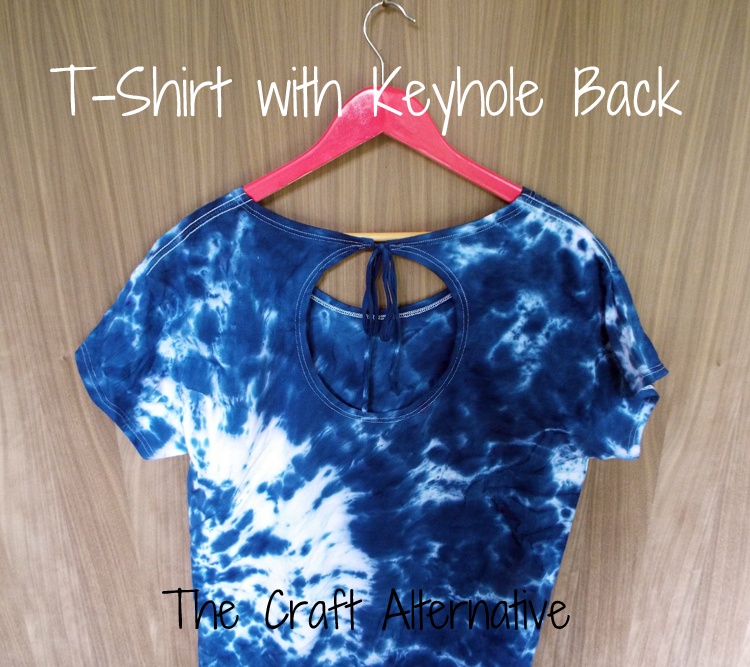 Supplies:
As I always do, I cut the neck band out and I shorten the sleeves. I saved the pieces I cut off of the sleeves and cut a 1″ strip from each piece. These pieces become the ties for the back.
I folded the t-shirt so that there was a fold at the center front and the center back. I used a washable marker to draw a half circle on the upper back approximately 2″ below the back neckline.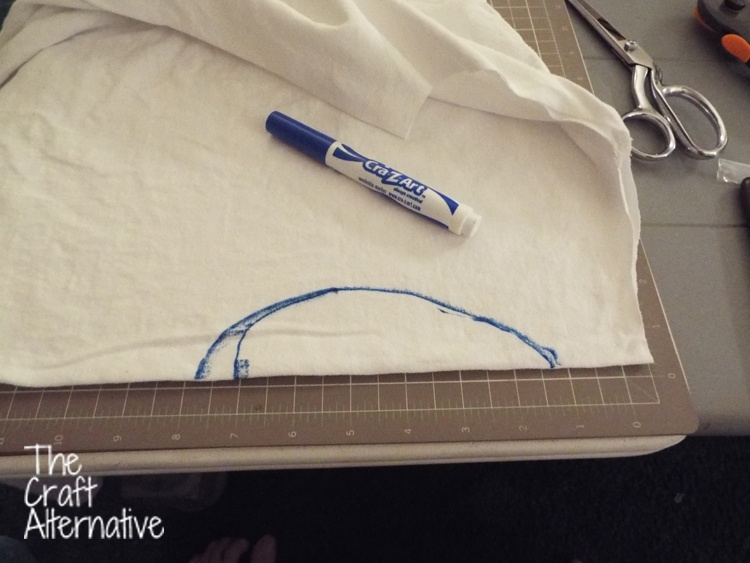 I cut the circle away, then cut along the fold at the neck (above the circle).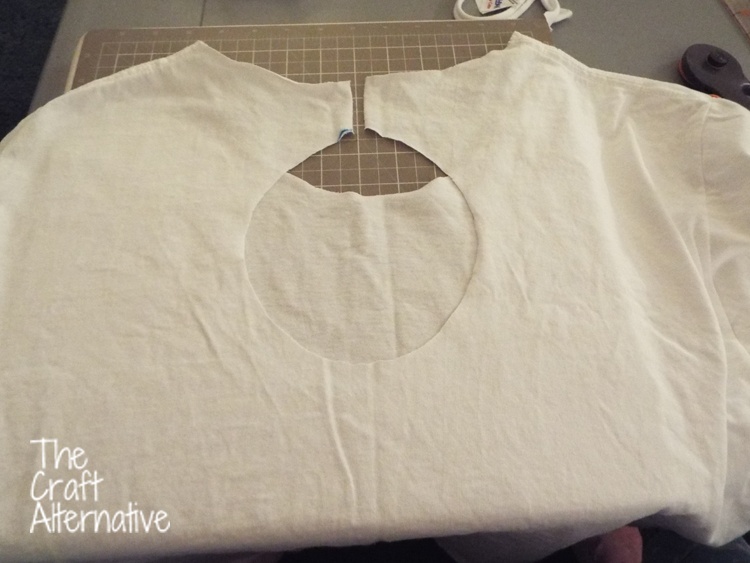 I pressed a 1/2″ hem at the edge of each sleeve as well as the neck. I also pressed a 1/2″ hem around the keyhole. Before stitching the hems, I inserted one end of each of the pieces for the ties between the hems for the neck and keyhole.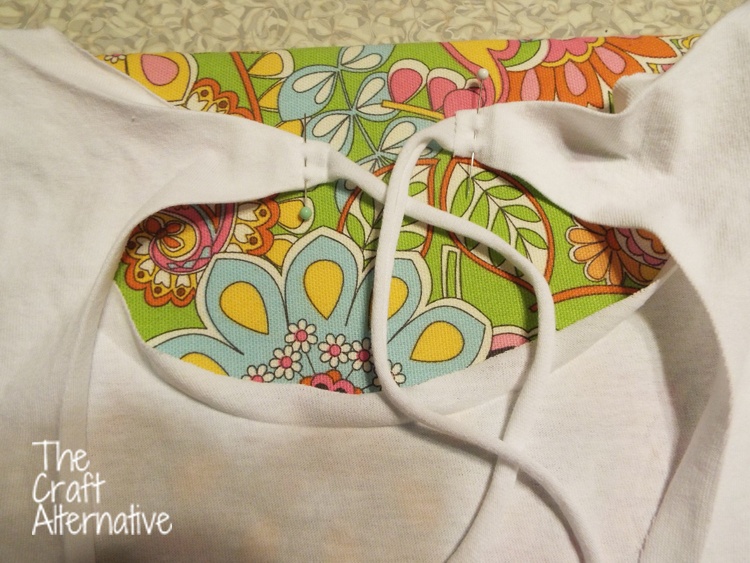 Now it is time to add a bit of fun in the way of my favorite tie-dye in the world – Tulip One-Step Tie-Dye! I chose navy which has become one of my favorite colors lately! I ran the shirt through the washing machine using a rinse and spin cycle. I laid the shirt flat on the work surface and pinched the fabric together to create a sort of "cone". I added several rubber bands because I wanted to create a sort of starburst on the side of the shirt.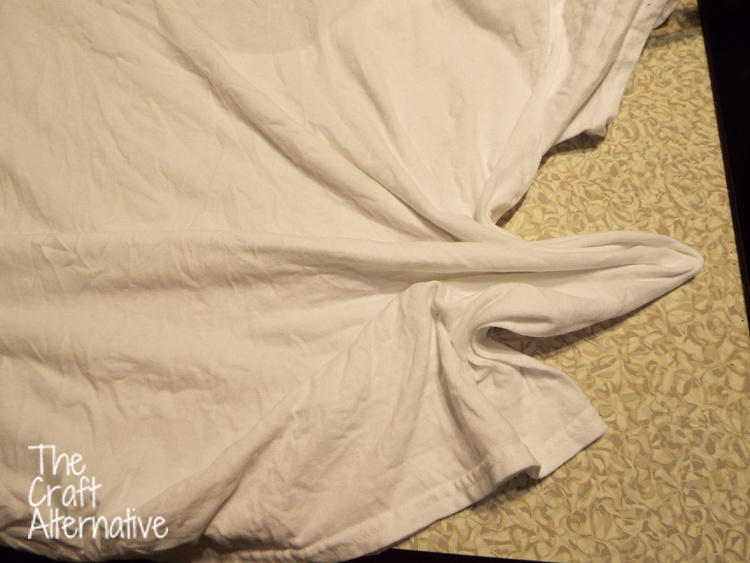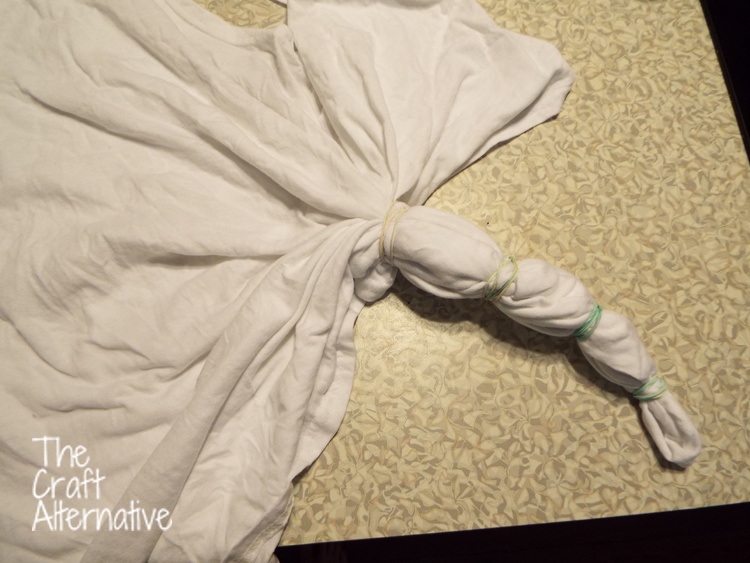 I saturated the shirt with the dye, then wrapped the shirt in plastic to sit overnight. The next morning, I removed the rubber bands and rinsed the excess dye from the shirt. I washed and dried the shirt by itself as I would normally.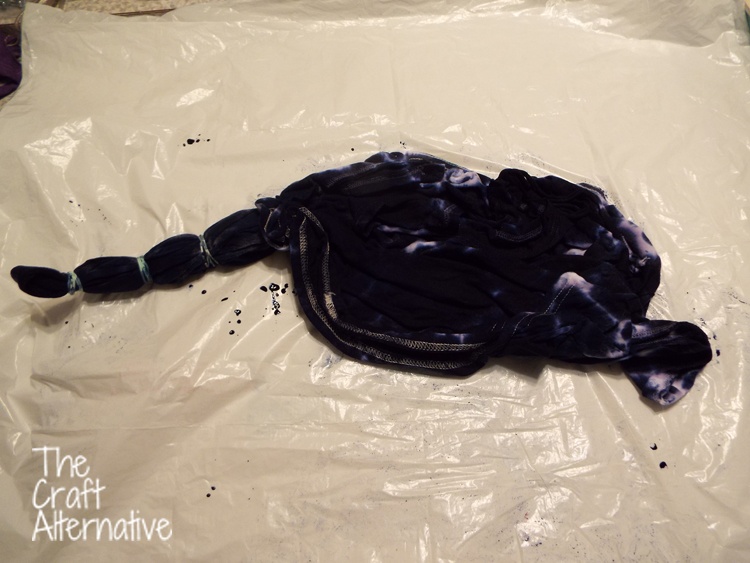 What do you think?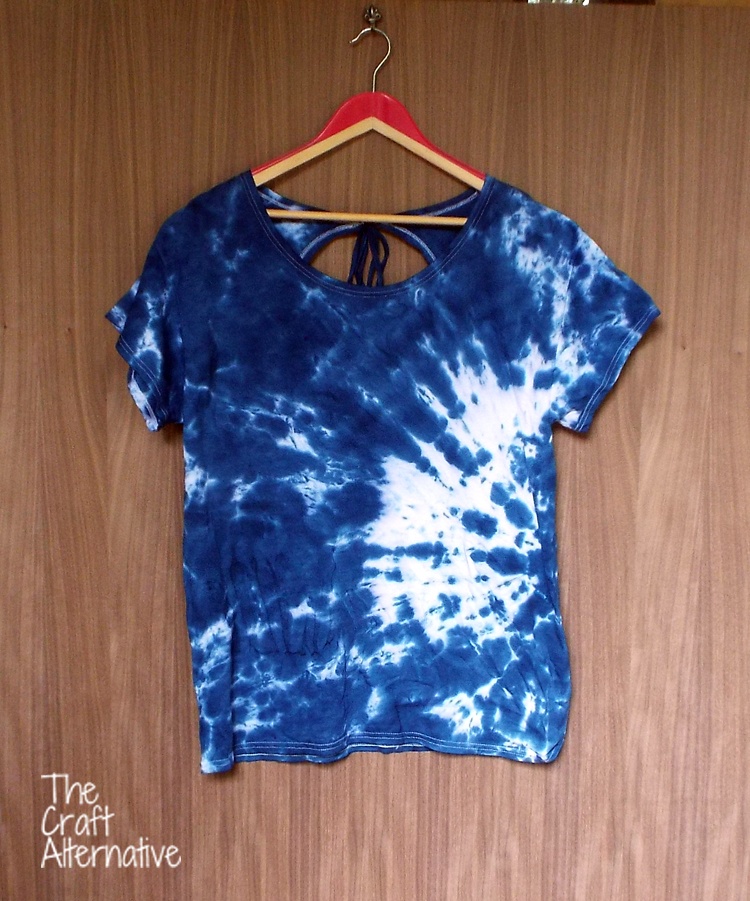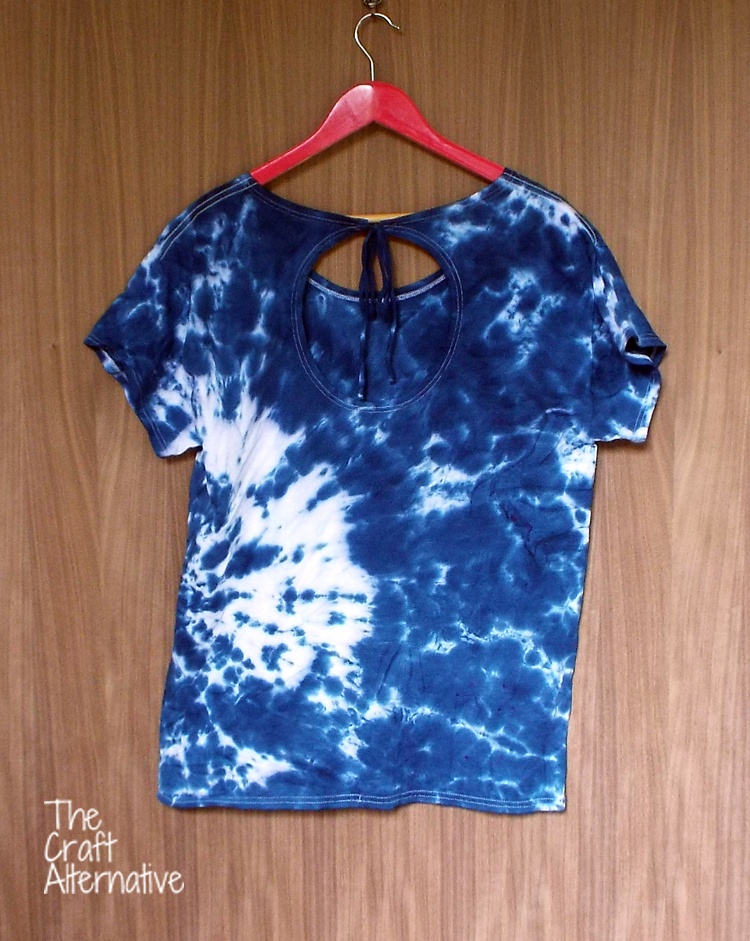 Of course, I love it – I love any t-shirt and now especially this t-shirt with a keyhole back! How would you change up a t-shirt to put your spin on it? Leave your ideas below!
While this is not a sponsored post, I Love to Create was kind enough to send the Tulip One-Step Tie-Dye to me for personal use!