T-Shirt with Bleach Accent
Originally posted 2015-06-24 08:00:55.
A Man's T-shirt Refashioned with a Sewing Pattern and Bleach
I really wanted to use this man's t-shirt with a sewing pattern to make a more feminine shirt. Since it is plain, I decided that the t-shirt needed a bleach accent in the center front to sort of jazz it up a bit! This t-shirt was so easy to make and I can't wait to wear it!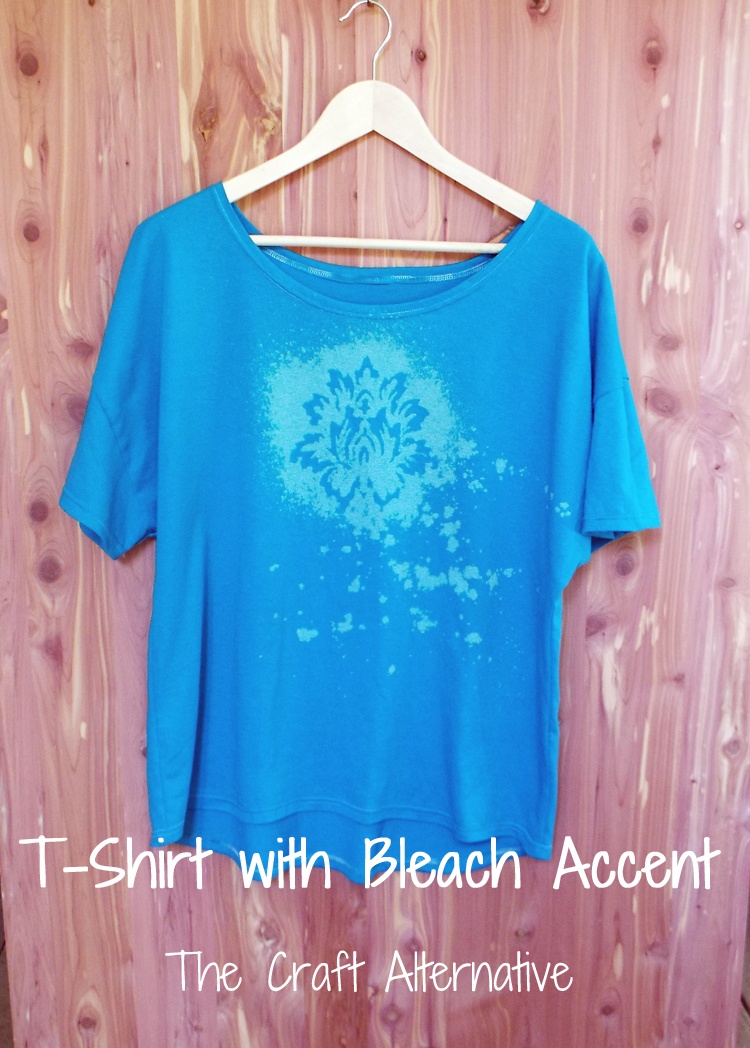 As a sort of disclaimer… This t-shirt is turquoise blue and it is so hard to photograph! I used the same shirt throughout this post, I swear!
Supplies:
As always, I washed and dried the t-shirt to remove any sizing from the factory.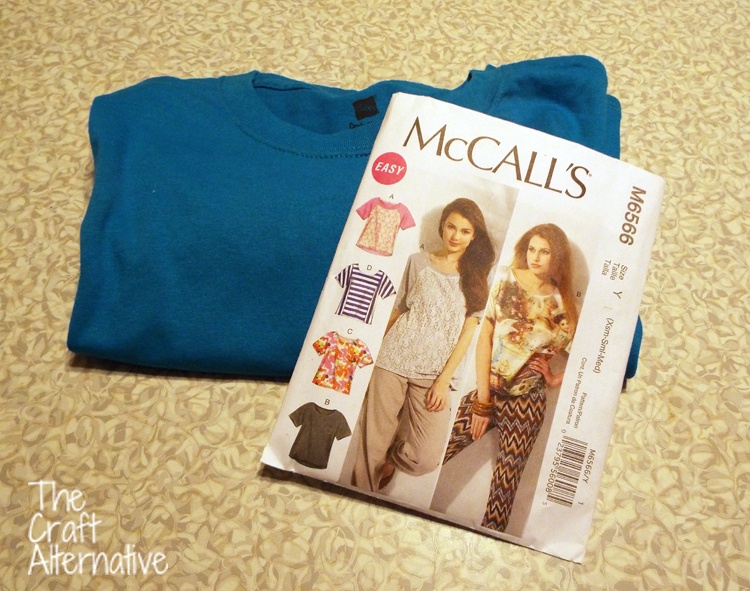 The pattern I chose to use is a semi-loose fit with short dolman sleeves. I cut the shirt apart at the shoulder seams and along the top fold of the sleeves.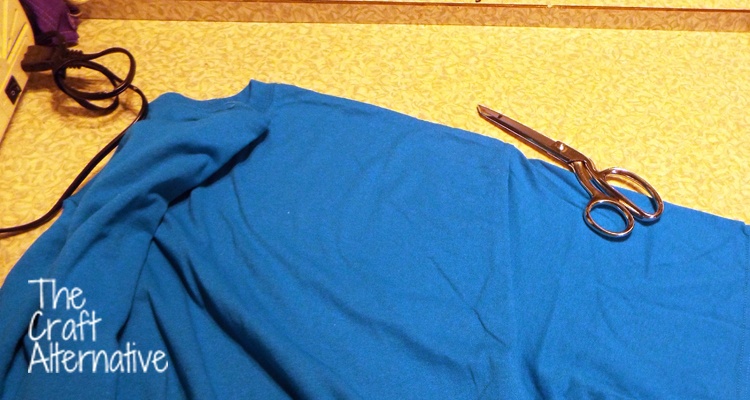 I folded the shirt in half at the center front matching the sleeve seams the best I could. (The sleeve seams will be incorporated into the design.) I pinned the pattern front along the fold, and cut it out. I pinned the pattern back to the back of the shirt along the center fold and cut it out.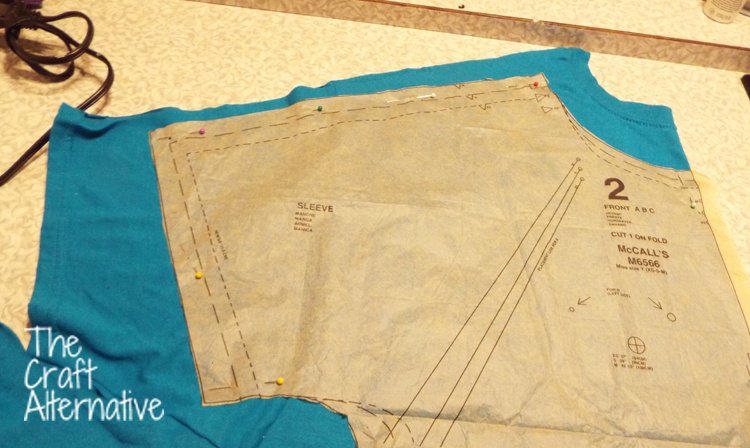 I used my vinyl cutting machine to cut a damask design out of a piece of vinyl for the bleach accent.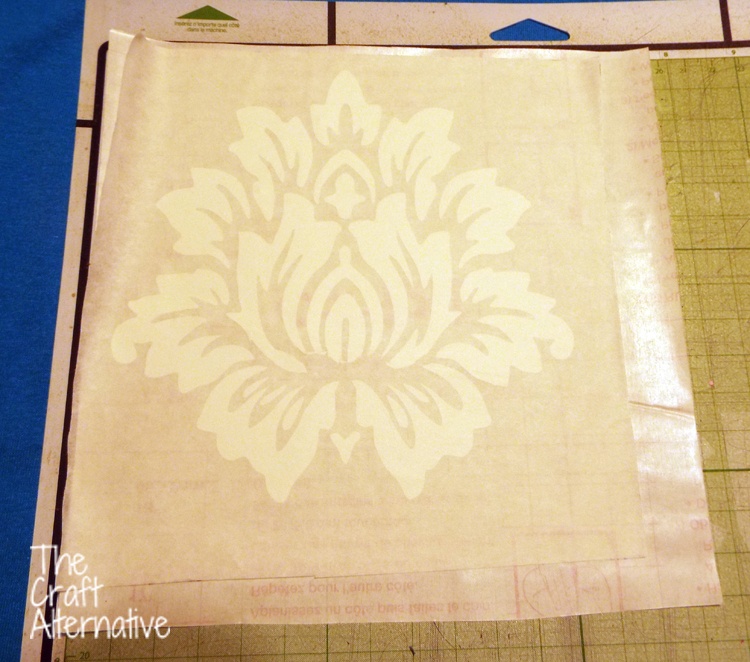 I placed the vinyl on the front of the shirt (before sewing it together) and sprayed over it with bleach in a spray bottle. For me, waiting for the bleach to remove the color is a long process – sort of like watching paint dry. Once I was happy with the bleach spots, I removed the vinyl and rinsed out the bleach. (**Crazy photo alert**)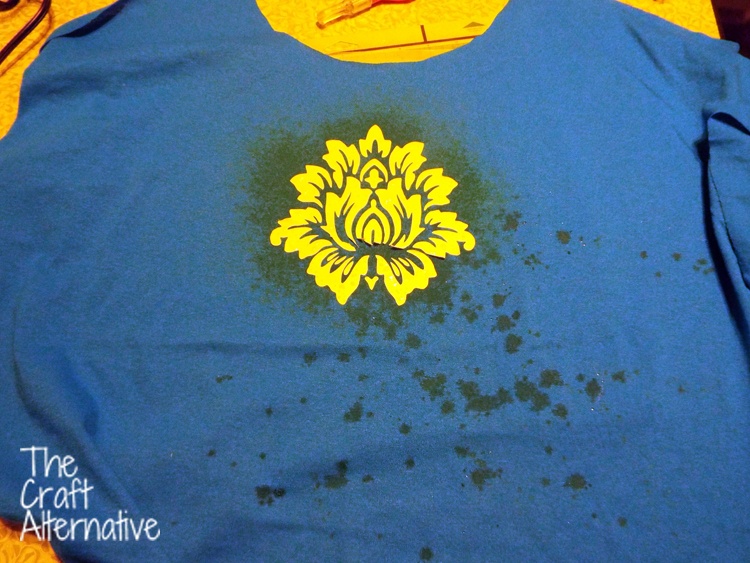 I sewed the shirt using my serger then pressed a 1/2″ hem in the neck, sleeves, and lower hem. I used my overlock machine for the hems.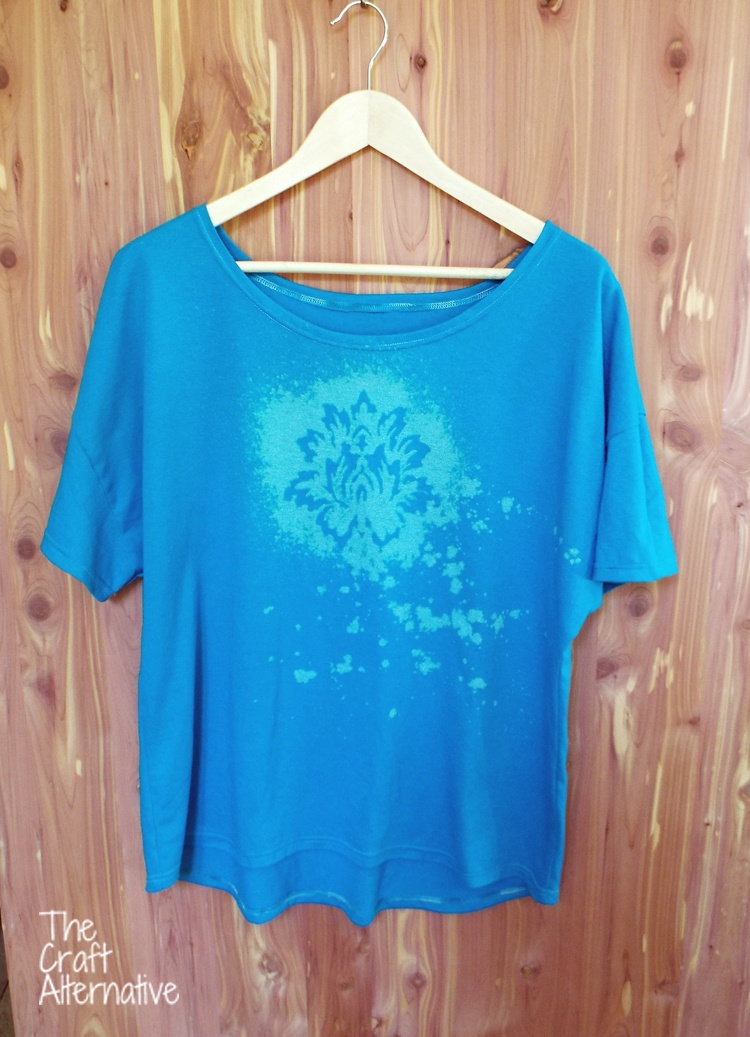 Boo-ya! Don't you love it??
I think the t-shirt with a bleach accent looks awesome and I even love the spots where the spray bottle dripped! Super-duper cute! What design would you use with bleach on the front of a shirt? Leave your ideas below – I'd love to read them!