Add Fabric to the Bottom of a T-Shirt
Originally posted 2015-06-26 08:00:01.
Create a New Top with Fabric and the Top of a T-Shirt
Do you remember this project? The bottom half of a t-shirt was used and I saved the top portion for a future project… I decided that I wanted to add fabric to the bottom of this t-shirt to make it wearable again (I'm not into super short crop tops – no thanks!). I tie-dyed the top portion and used a contrasting knit fabric for the bottom.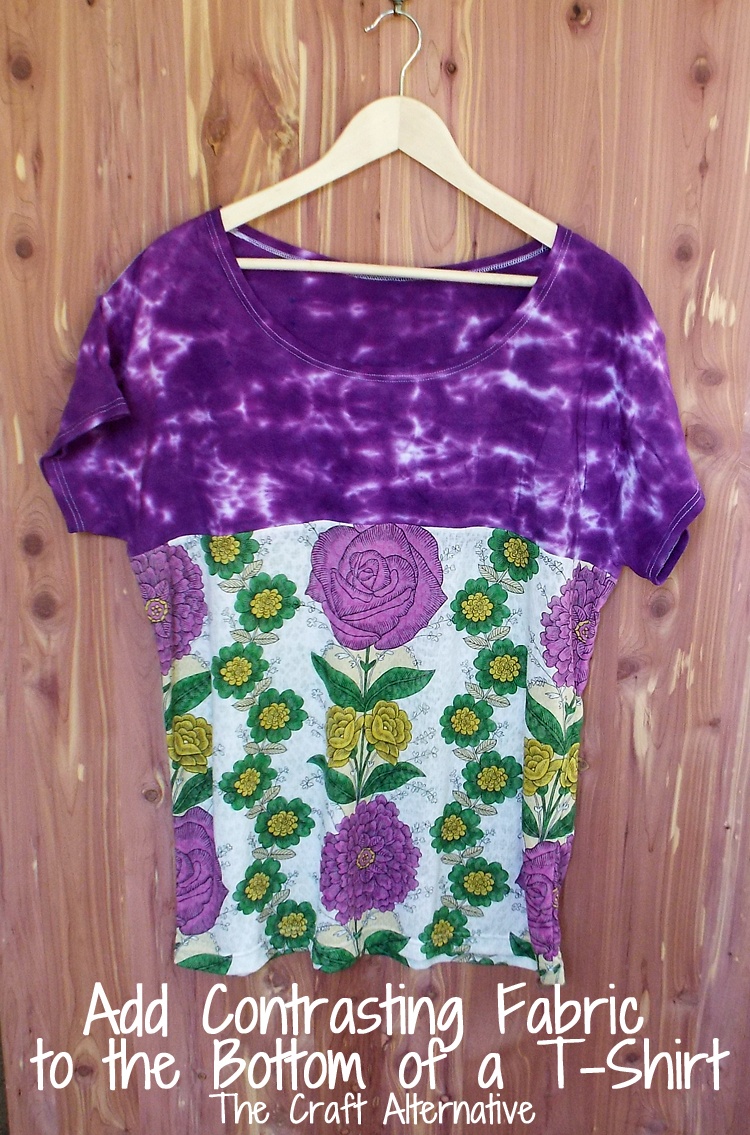 Supplies:
T-shirt (<– affiliate link!)
2/3 yard knit fabric
Contrasting thread
So when I made the t-shirt scarf for my daughter, I couldn't let the top half of the shirt go to waste. I rolled the shirt and placed rubberbands around it to hold the roll. I mixed up a bit of purple Tulip One-Step Tie Dye and saturated the damp piece. I wrapped the shirt in plastic and let it sit overnight. I rinsed the shirt out, and washed it in the washing machine.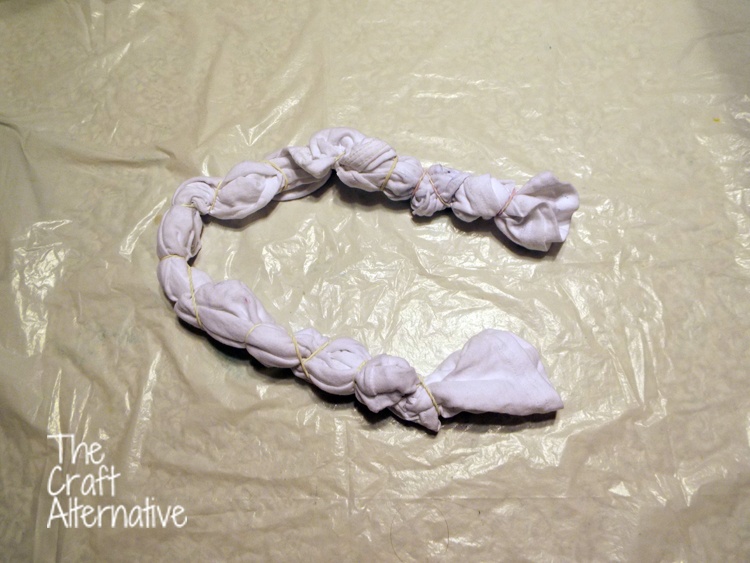 I measured across the shirt from side to side, and cut a piece of knit fabric the same measurement plus seam allowances. I sewed the sides of the fabric using a serger (a sewing machine with a zig-zag stitch will work just as well), then sewed the fabric to the bottom of the t-shirt.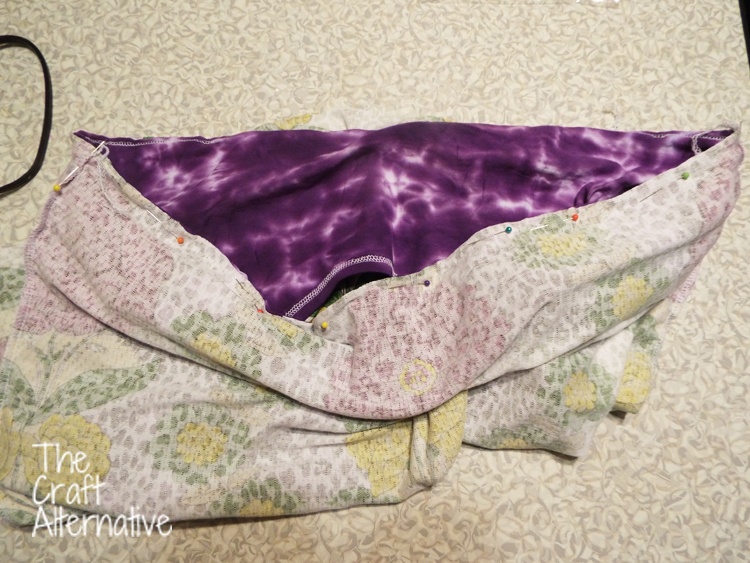 I sewed a 1″ hem in the bottom of the fabric, then pressed the hem, side seams, and the seam where the shirt meets the fabric.
That is it! I like the contrast between the tie-dyed shirt and the fabric.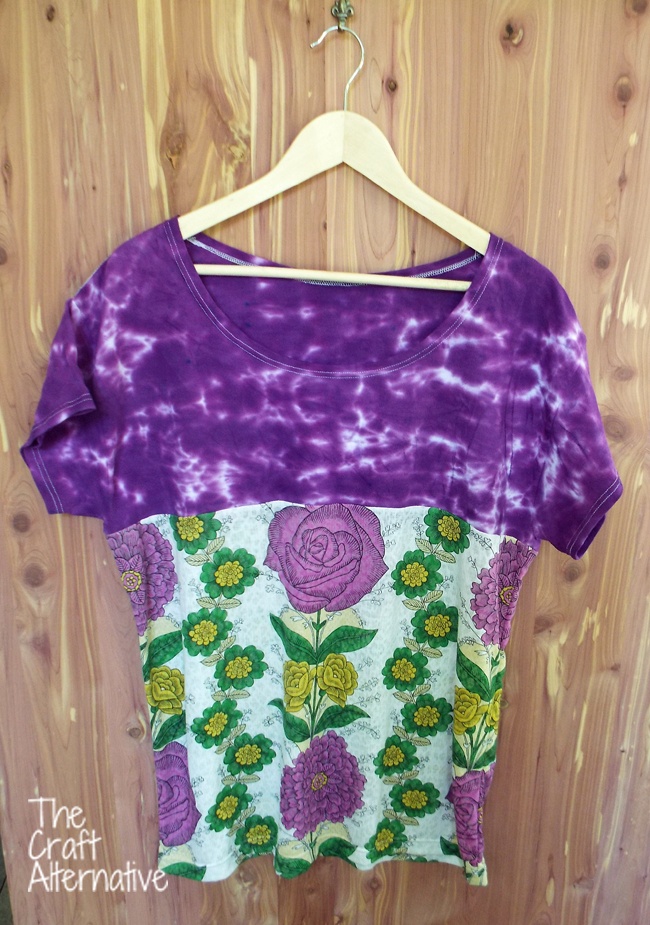 I think this style would be great with a drapey type of fabric such as rayon or chiffon, and a few gathers. In other words, the fabric is cut slightly wider then gathered before it is added to the bottom of a t-shirt. There are so many options – how would you add fabric to the bottom of a t-shirt? Leave your ideas below, I would love to read them!