Taking in the Sides of a T-Shirt
Originally posted 2015-08-03 08:00:34.
An Easy T-Shirt Alteration
My son is tall and skinny, and some t-shirts don't fit him the way he likes them to fit. This t-shirt in particular was really sort of boxy and he didn't like it. While it fit well in the shoulders, it was huge at the hem. We agreed that taking in the sides of the t-shirt would make it fit him a whole lot better, so I got to work…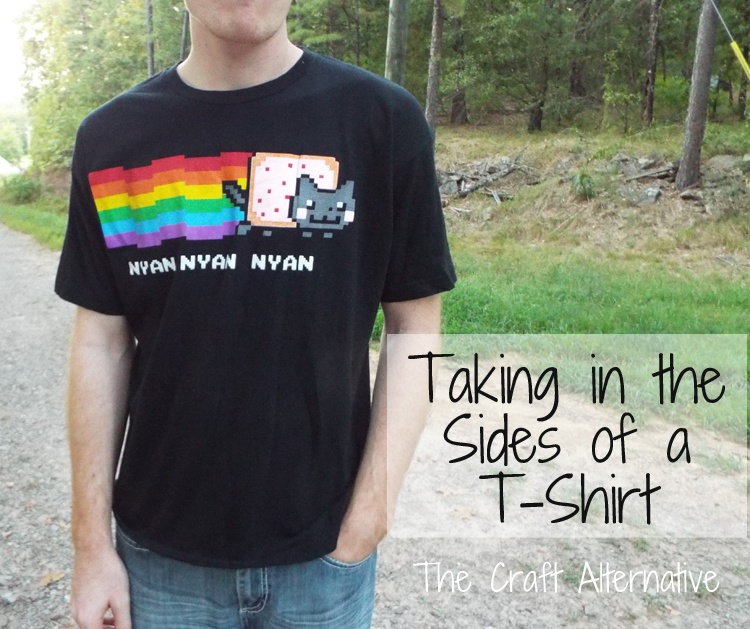 This is a super-simple alteration that anyone who can sew a straight stitch on the sewing machine can do! The seam is actually sewn with a small zig-zag on a regular machine or overcast with a serger – nothing too fancy!
First, determine how much the shirt will need to be taken in. I took in nearly 2″ on each side.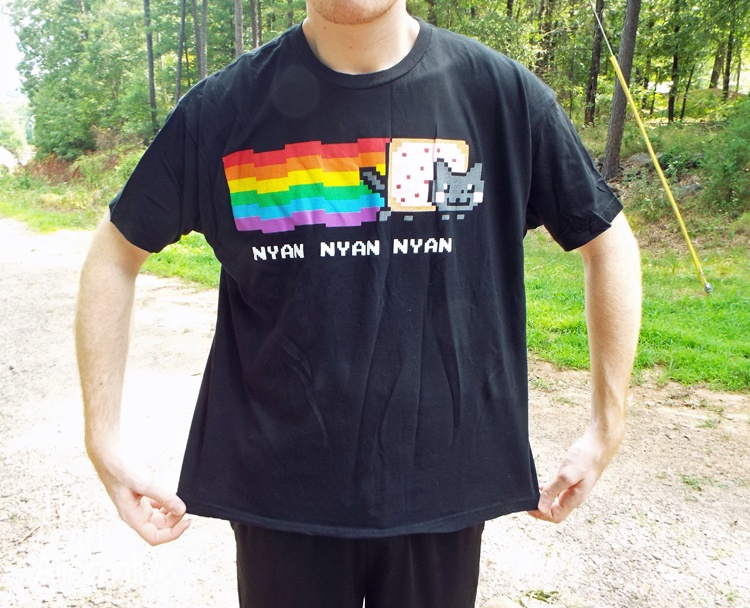 The trick is to make sure that the new seam will blend – for lack of a better term – "seamlessly" with the existing seam. I used a chalk pencil to draw a new seam line that curved from the sleeve seam then ran parallel to the existing side seam.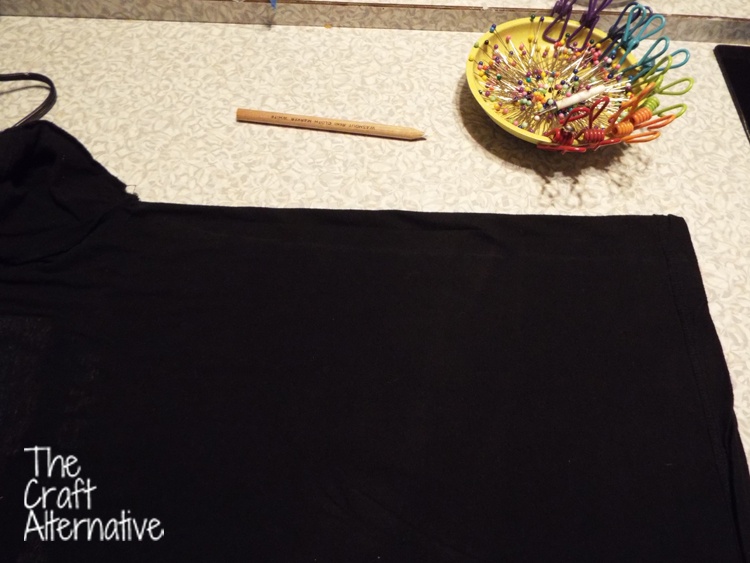 It is hard to see in the photos, so I took a close up…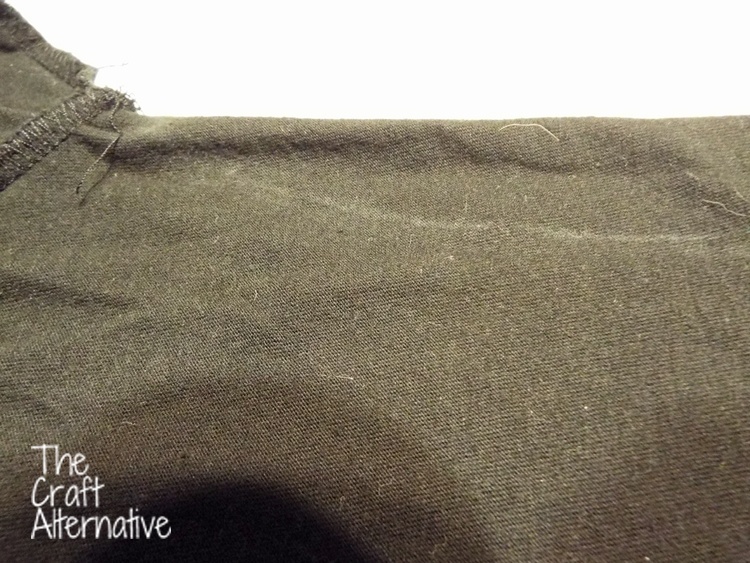 Once I had the new seam marked, I folded the shirt in half lengthwise, matching up the sides, then cut along the chalk line. I placed a few pins along each side to hold the shirt together.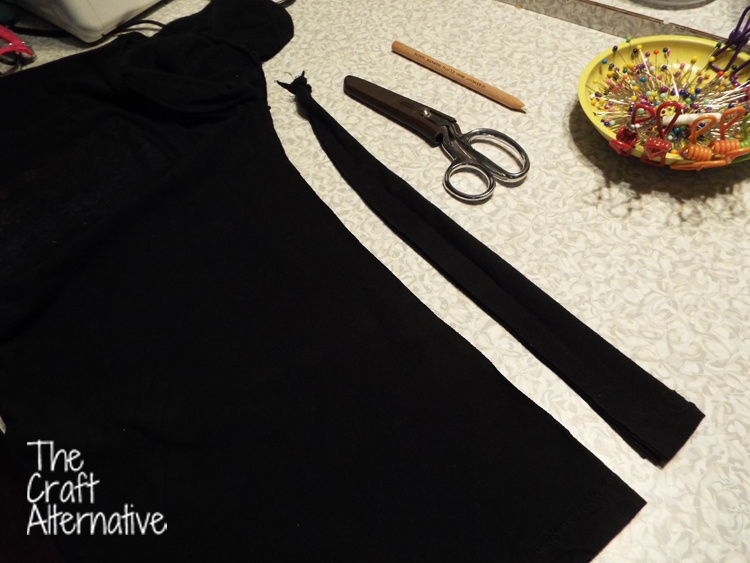 I used a serger (<– affiliate link!) to sew the new seam. A regular sewing machine with a narrow zig-zag stitch will work equally well – just feed the fabric through the presser foot without stretching.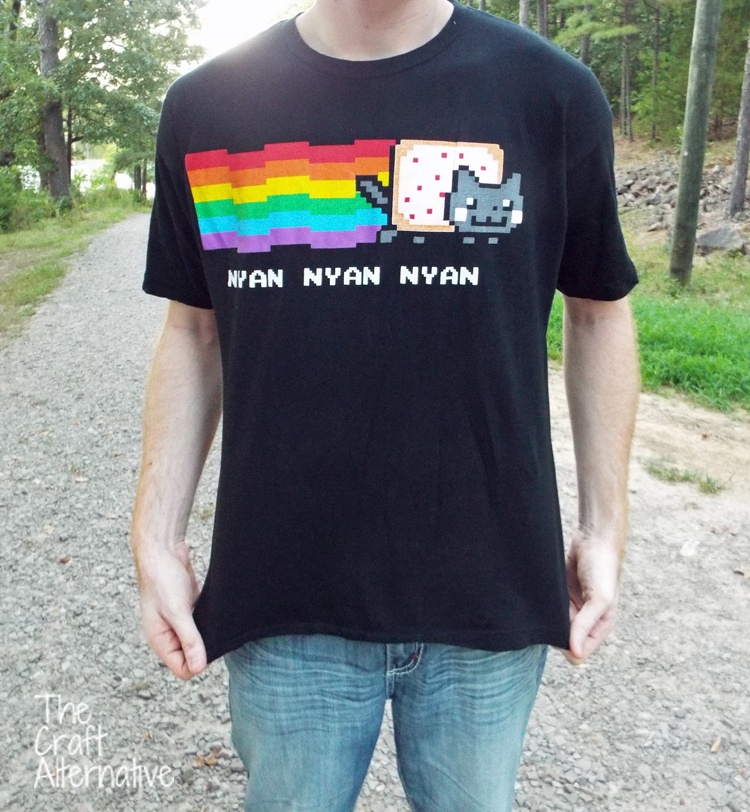 He is so happy with it – it is almost like having a brand new t-shirt! Well, in all honesty, he's had the shirt forever but was just waiting for me to start with this simple alteration – taking in the sides of the t-shirt! (Good work takes time, right?) How would you take in a shirt that didn't quite fit? I'd love to read your ideas!