How to Make an XO Message Board
Originally posted 2015-01-12 08:00:14.
Share the Love with This Super-Cute Message Board
This cute message board, made with cork letters and a pallet board, is the perfect way to share the love… Pin messages to your sweeties or just keep notes nearby with this quick and easy project which would look great hanging by the door or even in a home office. It is simple and inexpensive, so let me share how to make an XO Message Board…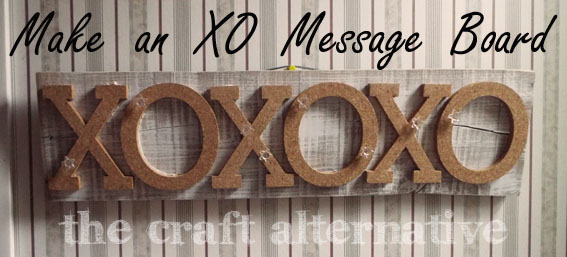 When I saw these cork letters on clearance at the craft store, I knew what I wanted to make with them! Seriously, aside from a few stray letters, the X and O were all that was left!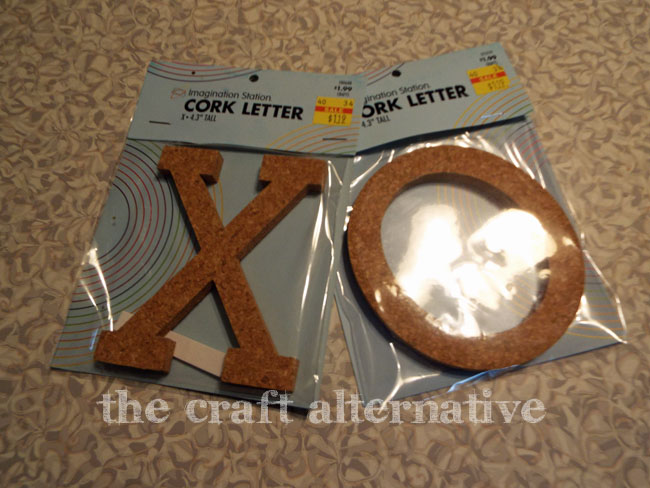 I had a piece of pallet wood that I sanded smooth and dry-brushed with white paint. This piece is the perfect base for the message board!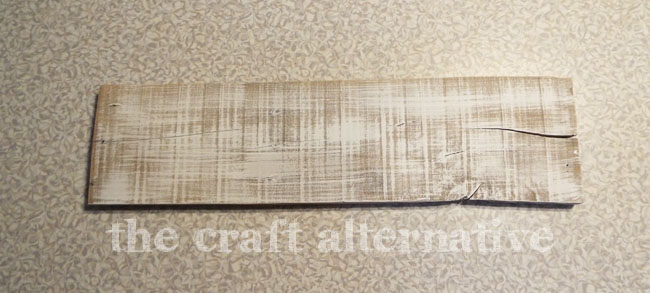 I positioned the letters on the board so that I could make sure they were spaced evenly. I kept them laid out on the board as I glued each letter to the board. I used Liquid Nails (<– affiliate link!) to secure each letter. Because the board was slightly cupped (it is a pallet board, after all!), I had to clamp a few of the letters to the board until they dried.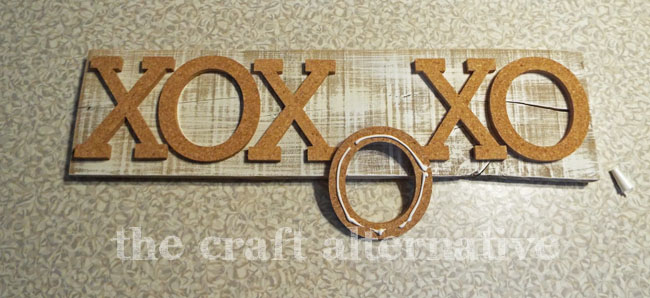 Once the letters were dry (I let it dry overnight), I used soda can tabs, washer head screws, and picture hanging wire to create a hanger on the back.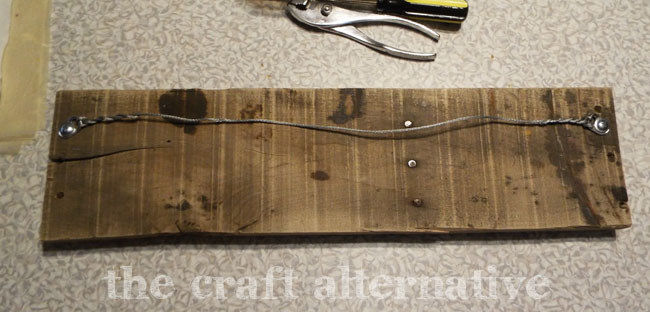 I then added a few star-shaped push pins to the letters and hung the message board on the wall!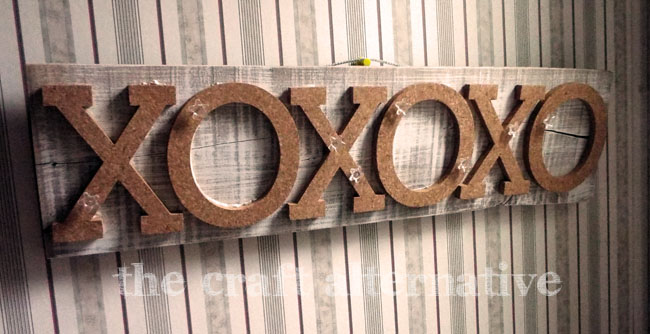 "XO" is my favorite sentiment of love…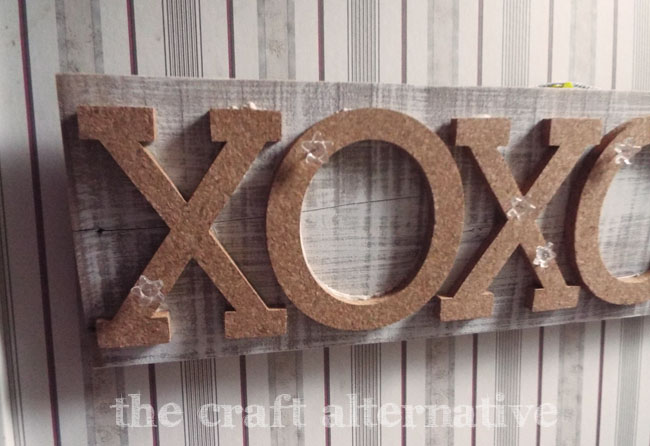 I really love how the message board came out! The message board would be a great gift with the letters spelling out a name – the name of a kiddo or even a last name for family notes! What would you spell out on a board with cork letters? Have any questions about how to make an XO Message Board? Leave a comment below!