Add a Monogram and Ribbon to a Pair of Rain Boots
Originally posted 2015-01-09 08:00:57.
Add a Bit of Style to a Pair of Rain Boots!
As a gift for my daughter's birthday, I want to give her a new pair of rain boots. She has to wait for the bus to take her to school, sometimes in the rain. Since she is such a fashion maven, a plain pair of rain boots would not be appropriate. They need to have a bit of flair to reflect her personality! Let me show you how to add a monogram and ribbon to a pair of rain boots…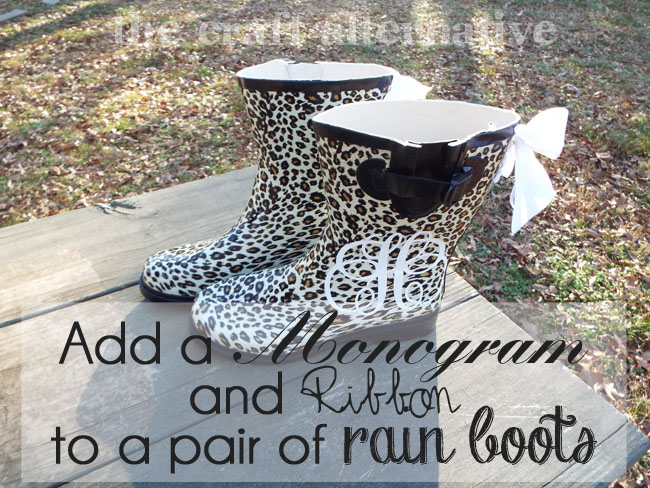 Supplies:
A pair of rain boots
Satin Ribbon
A punch tool or scratch awl to punch holes (<– affiliate link!)
Outdoor vinyl

or

A decal suitable for outdoor use
The boots I chose for my daughter are leopard print. Trust me when I say she would think they are plain! I thought it would be really cute to add ribbon to the upper back of the boots as if they are laced up. I started by punching three evenly spaced holes along each side of the upper back seam.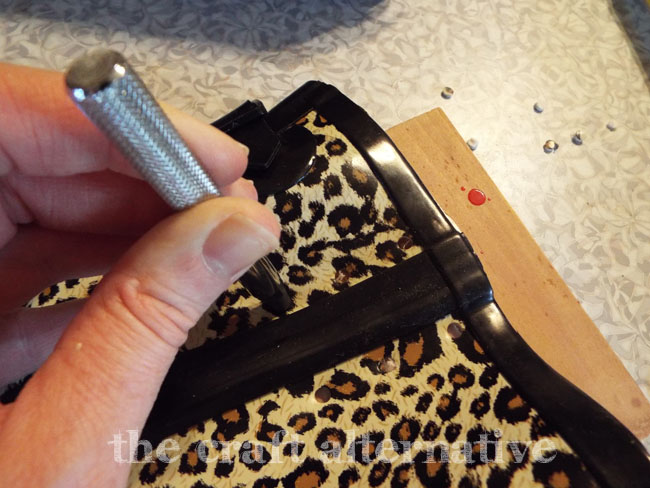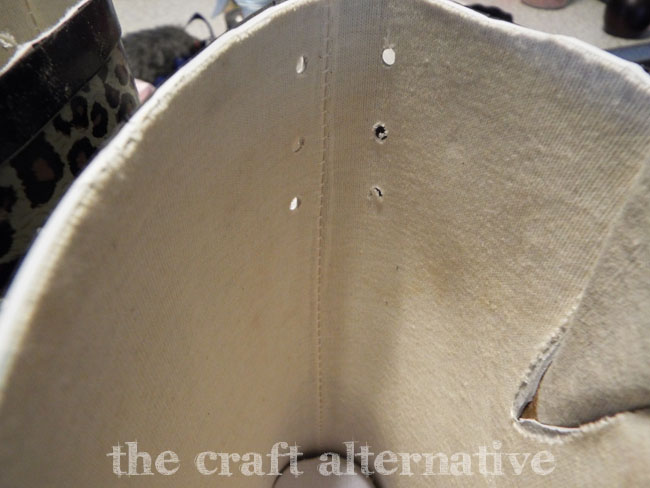 I threaded the satin ribbon through the holes and tied a bow in the ribbon. I added glue to the knot so it wouldn't come undone.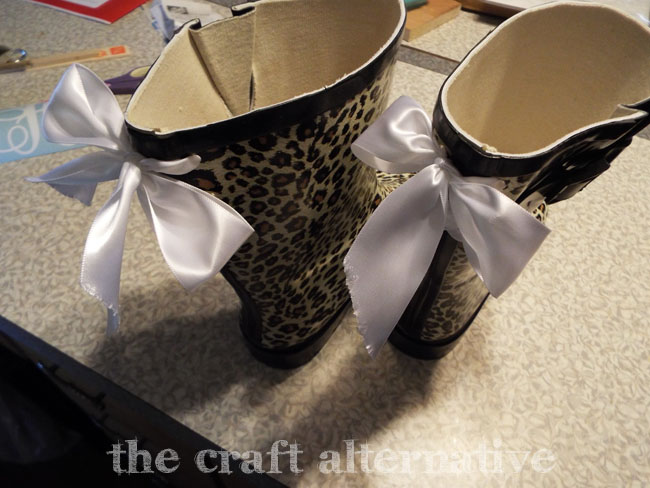 I have a paper and vinyl cutter, and used it to cut her initials out of a piece of vinyl for outdoor use.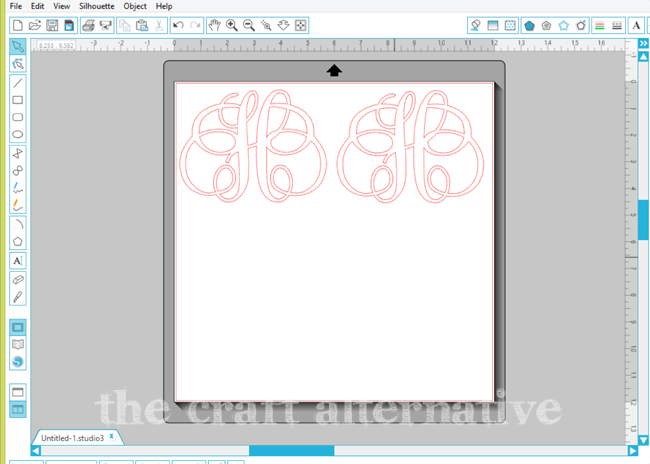 I used a bit of vinegar to clean the area of the boots where I planned to place the monogram and let it dry. Vinegar is a great option as it will clean the area without harming the rubber or the design! I positioned the monogram and applied it to the side of the boots.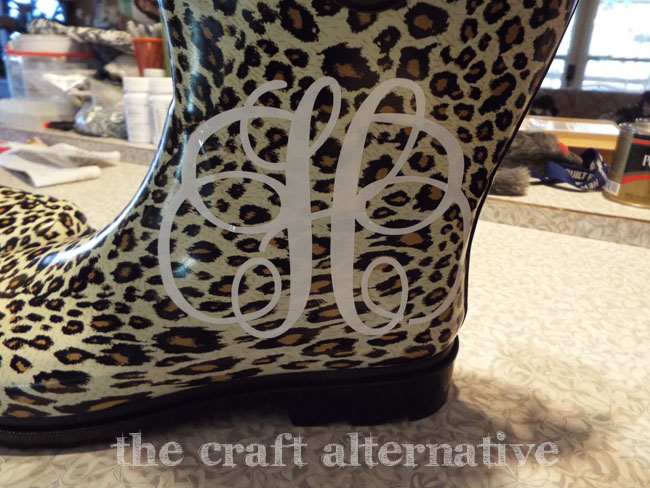 Now, the "plain" boots have a bit of my daughter's style and are perfect for her! Waiting in the rain for the bus will be much more tolerable – now maybe she needs an umbrella to match…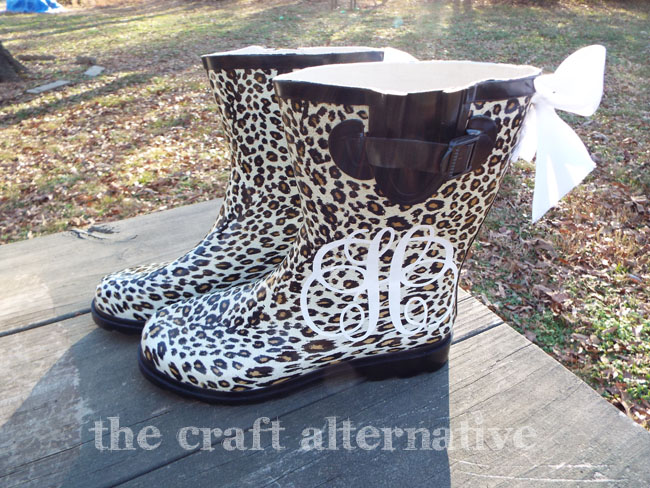 This is such an easy and inexpensive project! Plus, it is really fun to add a bit of bling and style to something so simple. How would you dress up a pair of rain boots? Leave a comment below if there are any questions about this tutorial on how to add a monogram and ribbon to rain boots!