How to Make a Dessert Stand with Glass Plates
Originally posted 2012-09-11 08:00:30.
Easy to Make Dessert Stands with Dollar Store Dinnerware
I didn't have any pretty serving pieces to use for Fall and Winter entertaining. Not that I bake cakes or fancy desserts but my local bakery does! I had an idea to create a dessert stand with glass plates, candle holders, and colorful spray paint!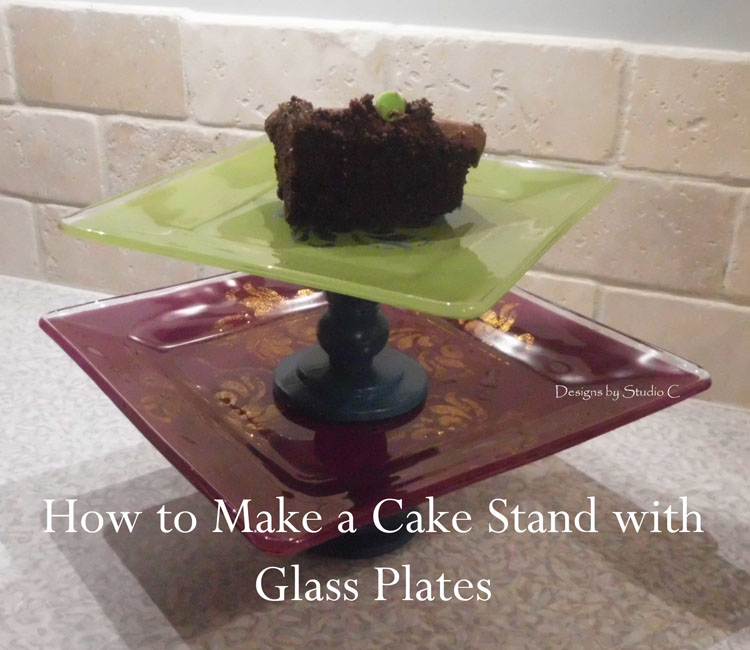 These stands can be created very quickly and this project is very inexpensive! The dollar store is also a great resource for clear dinnerware and candle holders.
Materials:
Glass dinner plate
Glass salad plate
Two glass candle holders
Stencil, glittery paint, and sponge dauber
Masking tape
Spray paint
Stik n' Seal adhesive (<– affiliate link!)
Start by cleaning the back sides of the plates. Any smudges or fingerprints will certainly show up after painting!  The plates will be painted in reverse – in other words, stenciling first, then painting the base coat! Place the stencil and paint using the sponge dauber. (I used Martha Stewart glitter paints in Turquoise and Fire Opal)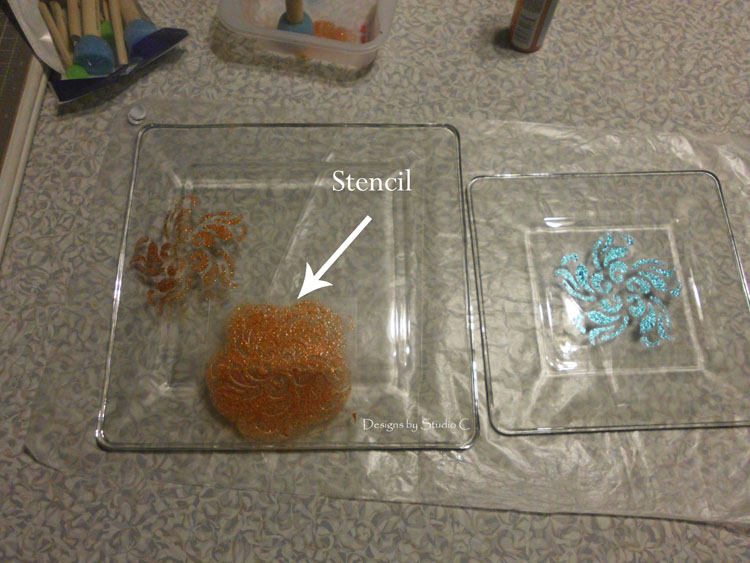 I like to have a clear border around the edges of my plates so I masked off this area with the masking tape.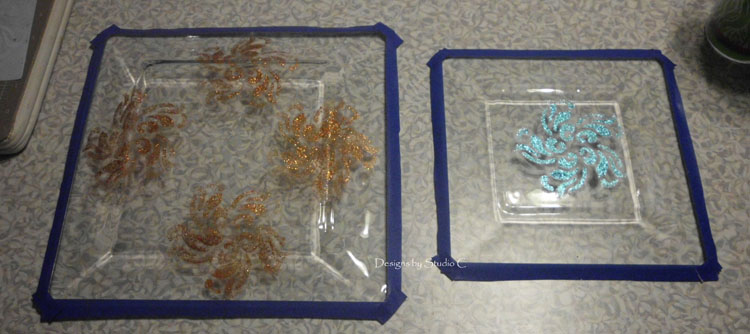 I took the plates outside and gave each of them two coats of spray paint. (I used Rust-Oleum 2x spray paint in Lagoon, Eden, and Aubergine)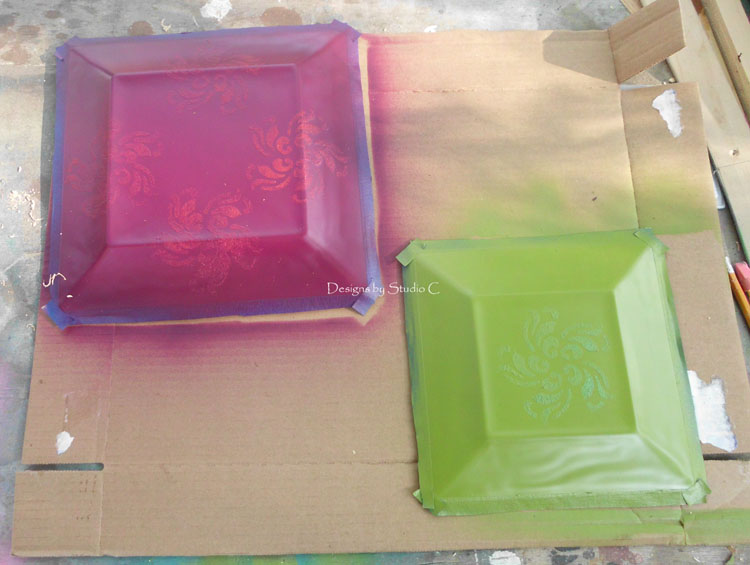 I gave each of the candle holders two coats of spray paint, also.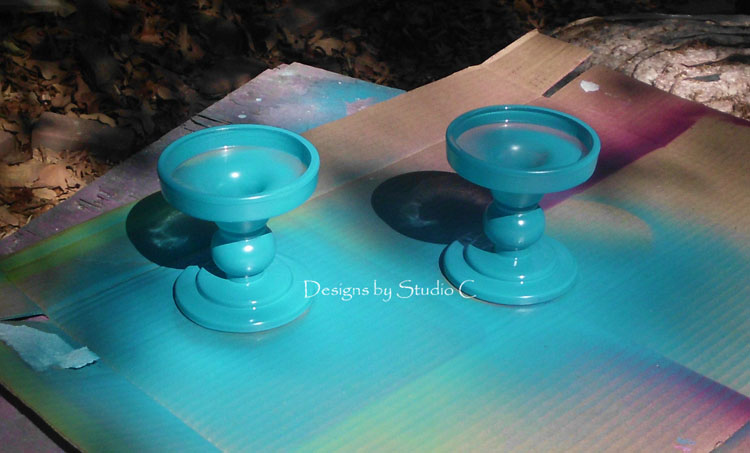 After all of the paint was dry (about a day for good measure), I was ready to attach the candle holders to the bottom of the plates. I applied a bead of Stik n' Seal to the candle holder (which, in my opinion, is the best adhesive for glass!) and positioned the candle holder in the center of the plate. The adhesive will dry in about 24 hours.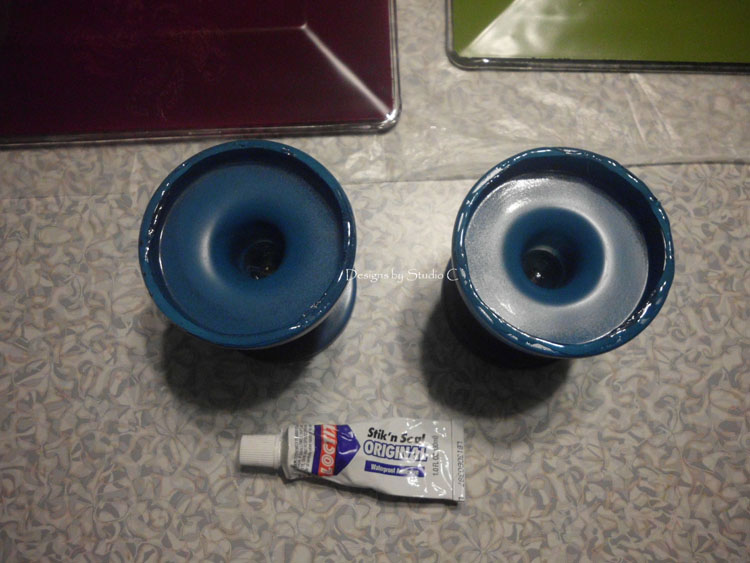 I didn't glue the smaller cake stand to the larger cake stand. This can definitely be done, if desired!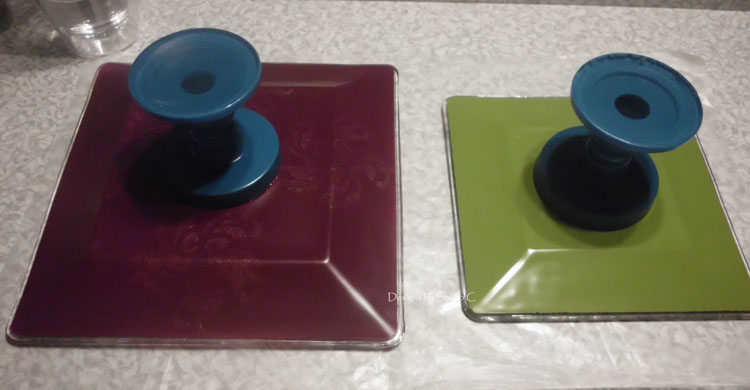 Voila! Pretty plates display the fantastic desserts the bakery has created… Ha ha!!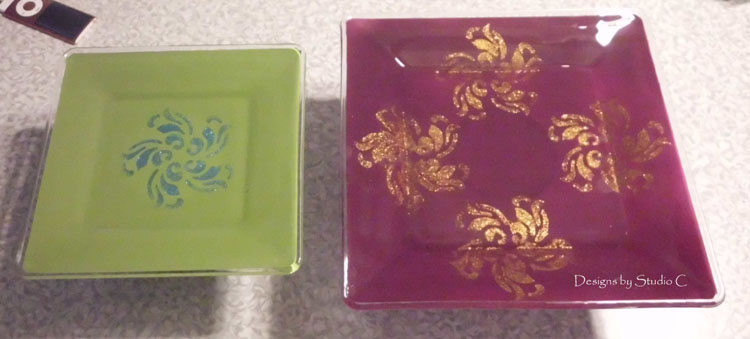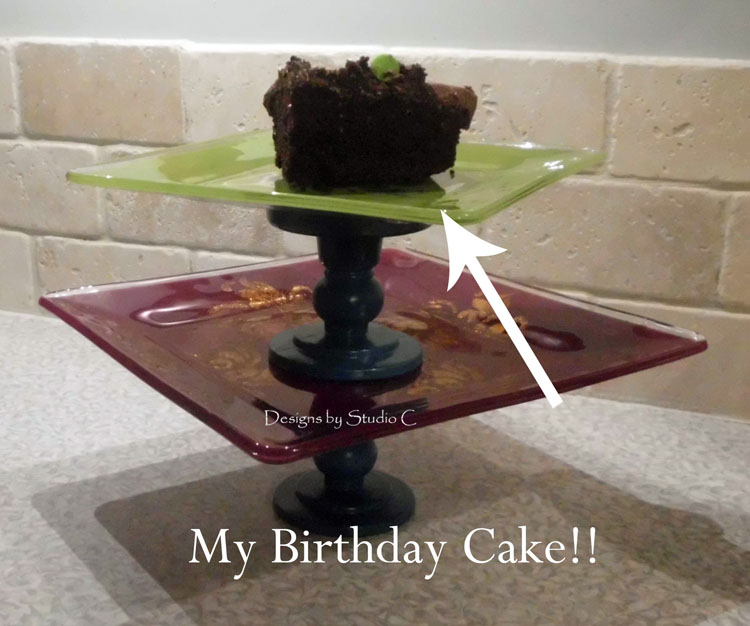 The dessert stand with glass plates would also make a fabulous gift topped with some holiday fudge for good measure, right?