How to Make Glass Knob Wall Hooks
Originally posted 2012-09-08 08:00:48.
Make Beautiful Wall Hooks with Glass Door Knobs
Here is another accessory I saw at the local craft store. The price on these cute hooks wasn't bad ($9.99) but I wanted to make them instead as I already had the glass knobs at home! I bought the frames at the dollar store – I used 3-1/2″ x 5″ frames. I think these would make fantastic gifts for some of The Han's friends… Unless I decide to keep them for myself!! Let me show you how to make glass knob wall hooks…

Materials:
Drill
Forstner bit & brad-point bit
Glass knob (<– affiliate link!)
1″ long bolt to fit into knob
Picture frame
Plywood cut to fit into the frame opening ( I used scraps of Purebond plywood)
Spray paint
Scrapbooking paper
Mod Podge
Liquid Nails
Soda can tab (for hanger)
Remove the glass and back from the frame. Cut a piece of wood to fit into the frame opening. I used a 5/8″ Forstner bit to create a hole for the bolt. Do not drill all of the way through the board. Use the bolt itself to check the depth of the hole. The top of the bolt head should fit flush with the back of the board.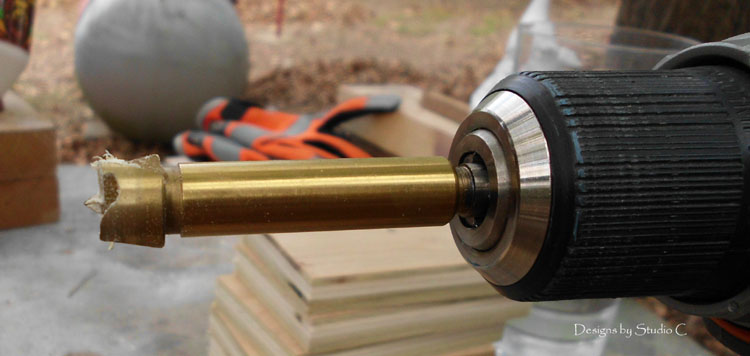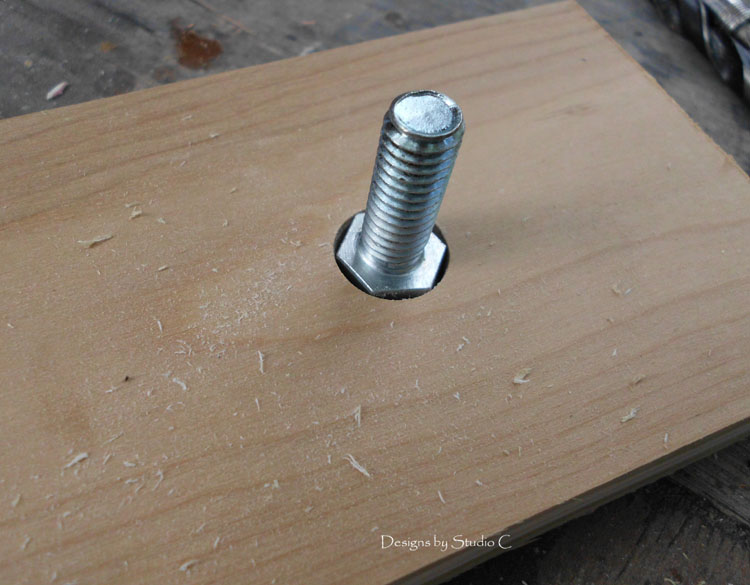 I used a 1/4″ brad-point bit to drill the hole completely through the board for the bolt.

Paint the edges with spray paint (I used Rust-Oleum in Lagoon, Eden, and Aubergine, as well as Valspar in Frosty Berry) then paint the frame the same color.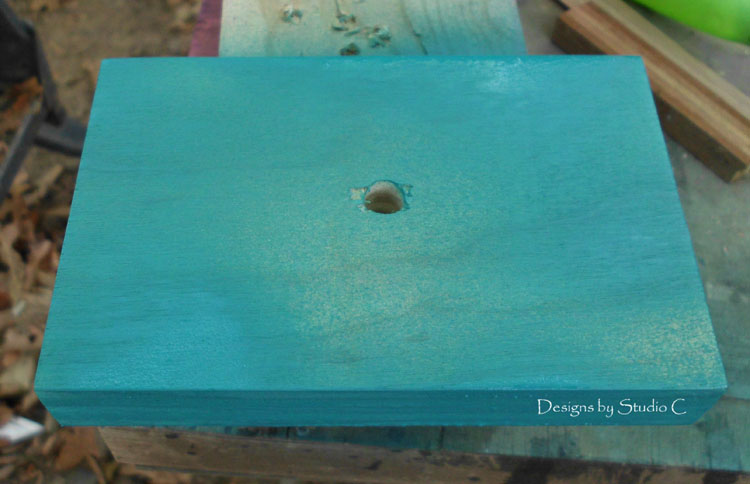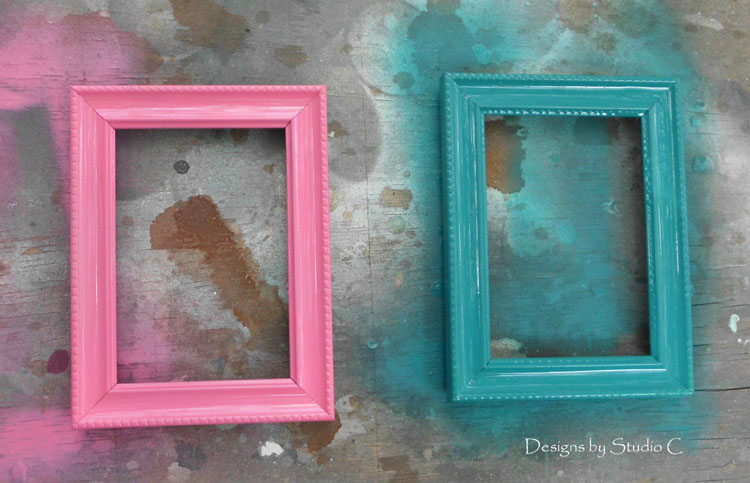 After the paint dries, apply a coat of Mod Podge to the top of the board and apply the scrapbooking paper.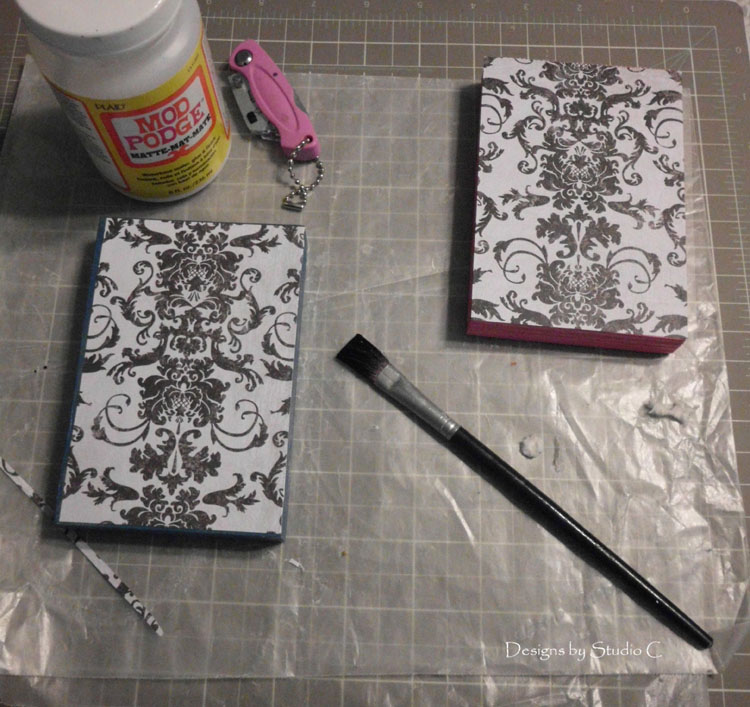 Apply a few dabs of Liquid Nails to the opening of the frame and insert the board with the paper showing through the front.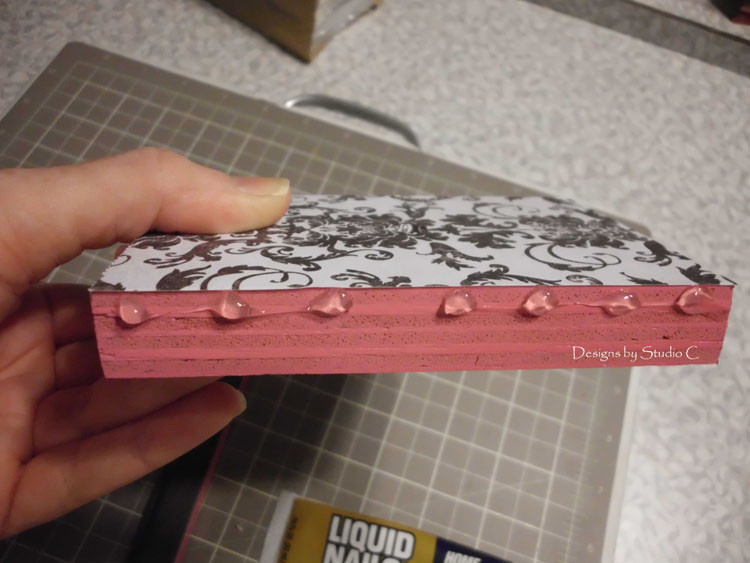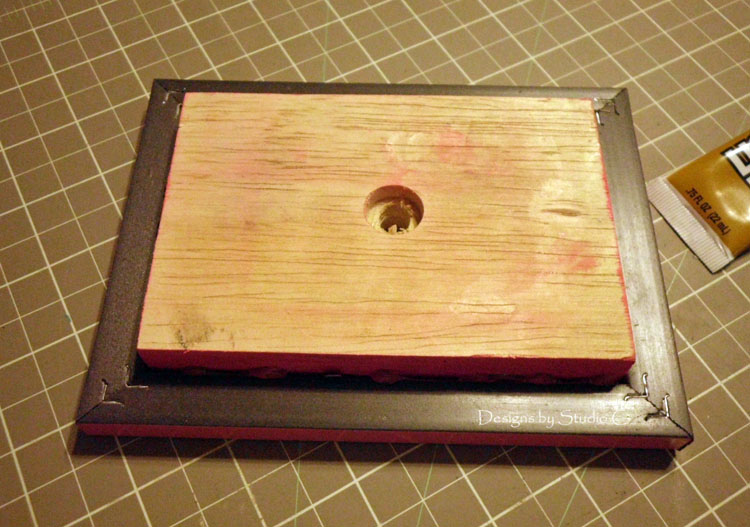 Add the soda can tab (or sawtooth hanger) to the back.  Insert the bolt, and attach the knob. Tighten the set screw on the knob to keep it secure.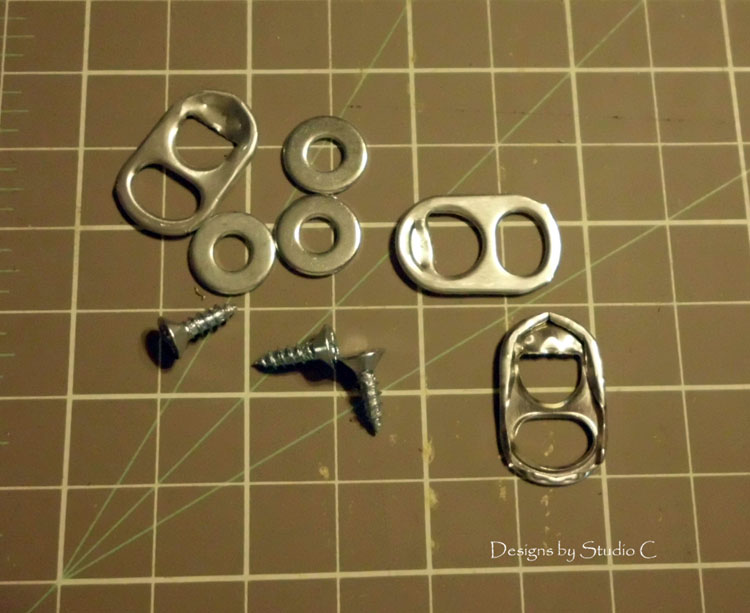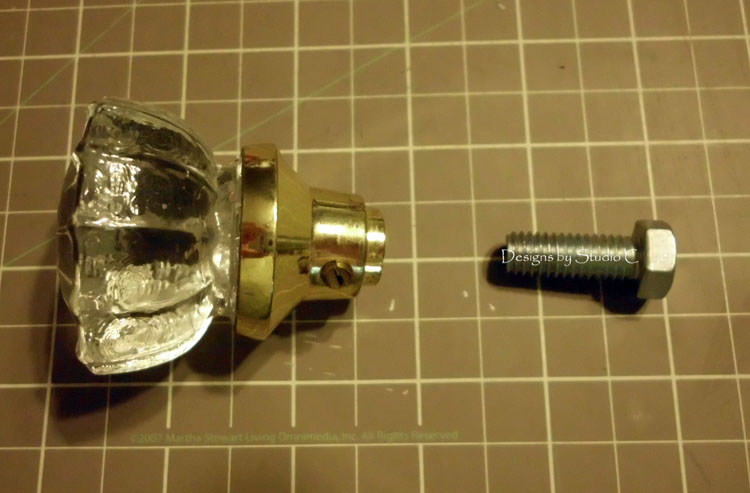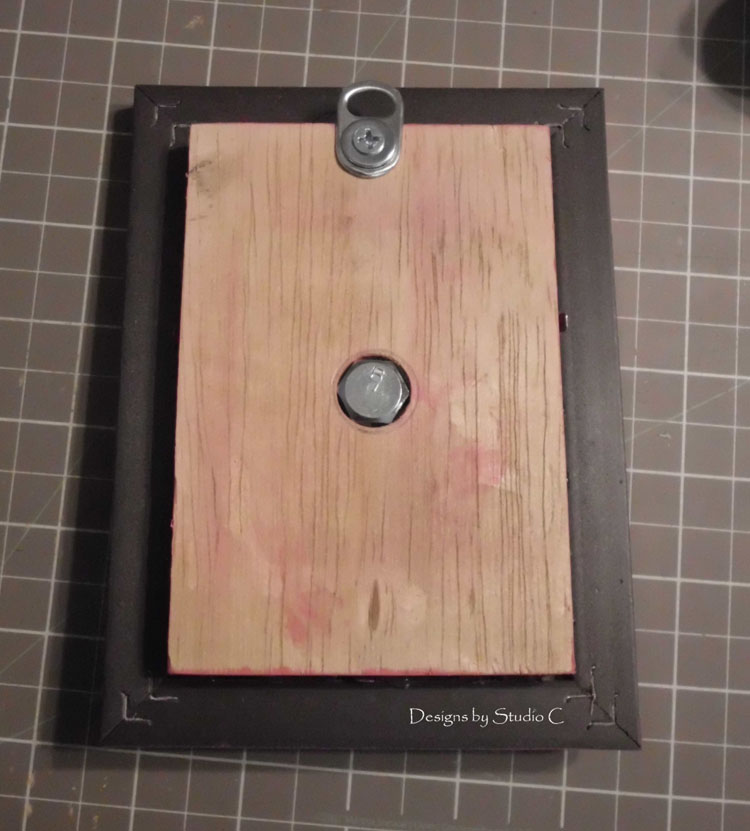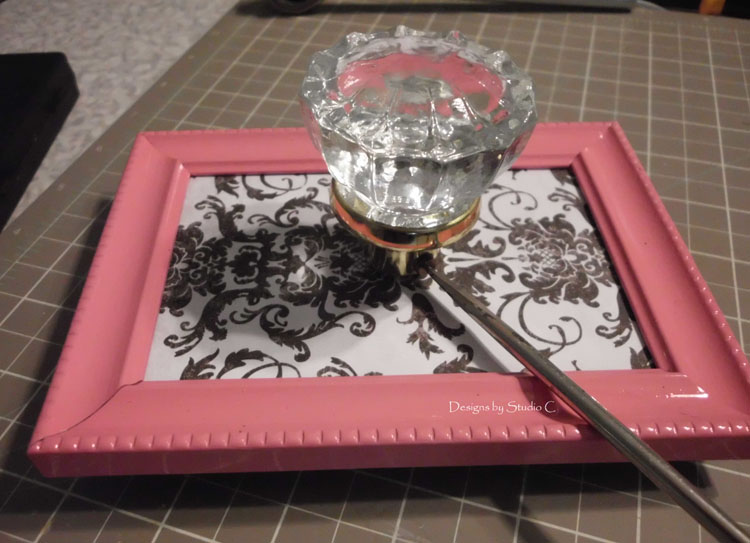 I made four of them in various colors!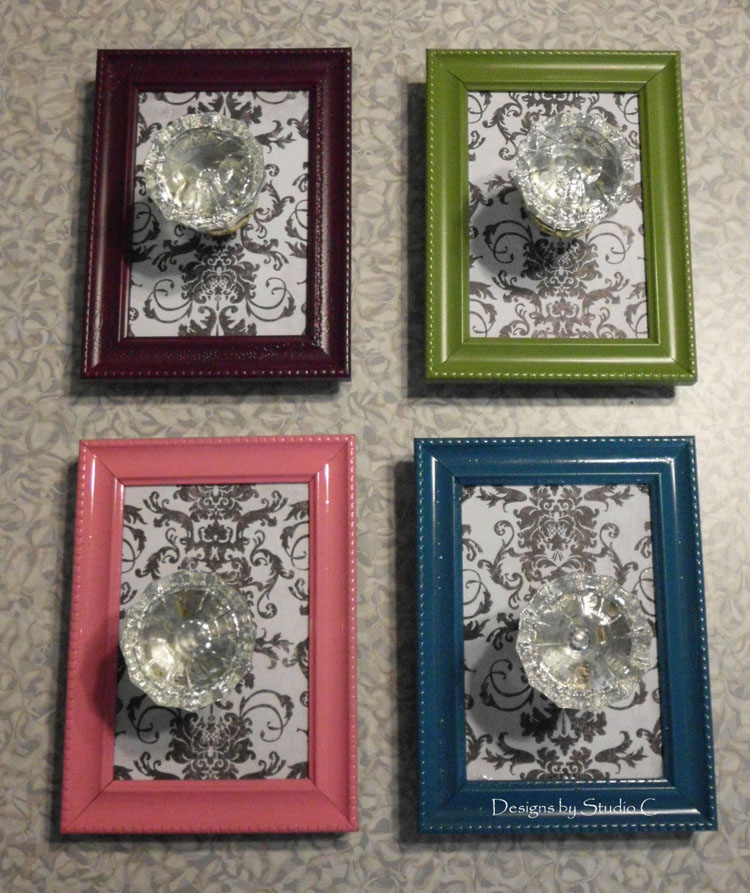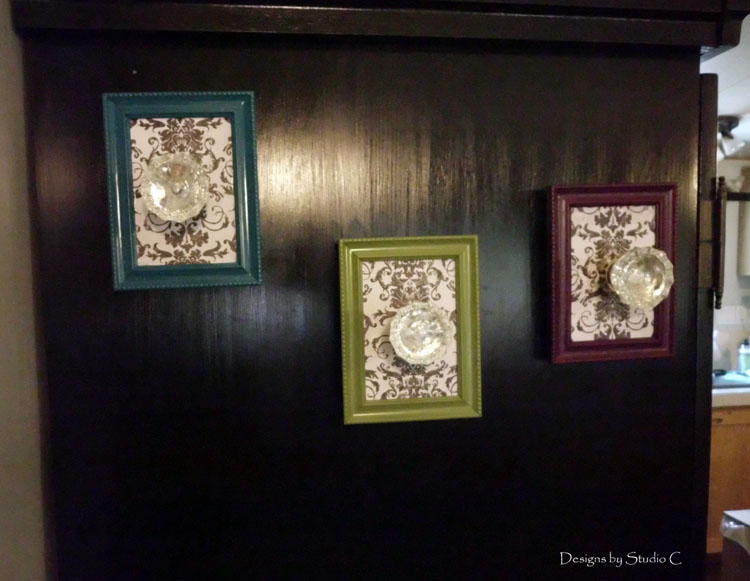 Such a cheap and easy project, and the wall hooks would make great gifts! This cork board wall art would pair nicely with the hooks! Any questions about how to make glass knob wall hooks? Leave a comment below!