Holiday Door Bells to Make
Originally posted 2014-11-17 08:00:08.
A Pretty Way to Ring in the Holidays
Bells on a front door during the holidays can be so festive! These holiday door bells are so easy to make with a canning jar ring, ribbon, and a few bells from the dollar store. The canning jar ring will fit snugly over the back plate of the door knob (provided your door has a round back plate!) and the bells will ring every time the door is opened and closed!
Supplies:
1 pint canning jar ring
1 roll of ribbon (width is entirely up to you!)
1″ bells (I used nine)
Hot glue gun (<– affiliate link!) and glue sticks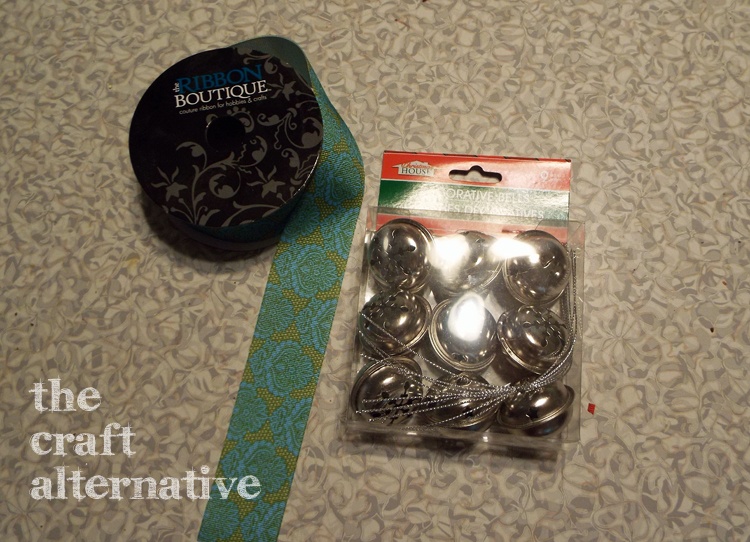 I started by cutting the ribbon to random lengths. I applied a line of hot glue at each end and folded the ribbon over to create a hem.
The bells came with narrow silver cord. I threaded the cord through the bells then tied the cord over the ribbon, trimming the cord close to the knot. I added a dot of hot glue to the knot so that it wouldn't unravel.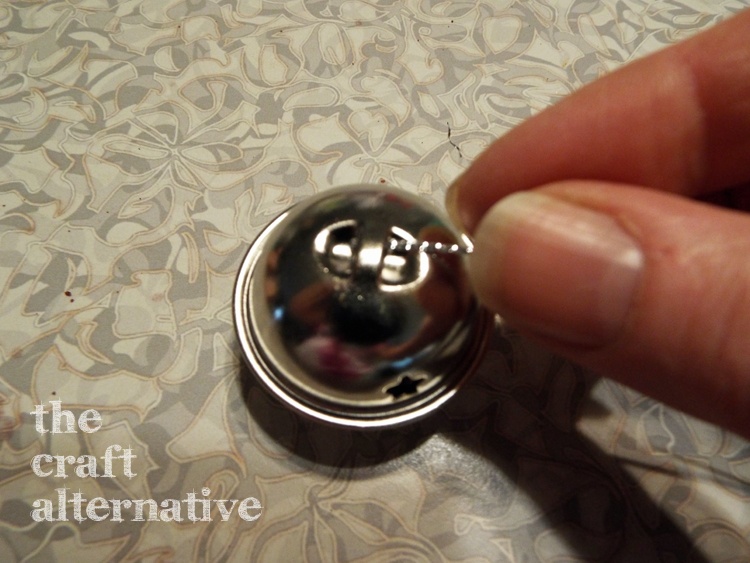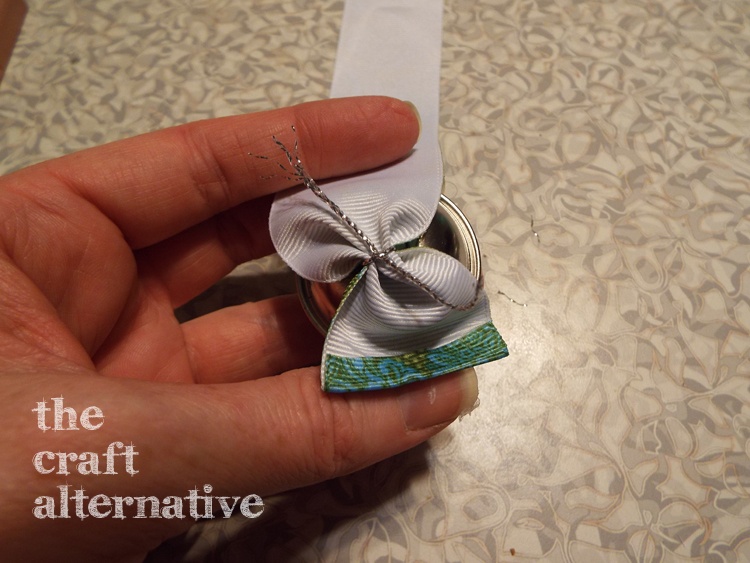 I folded the end of the ribbon over and added a line of hot glue to secure it.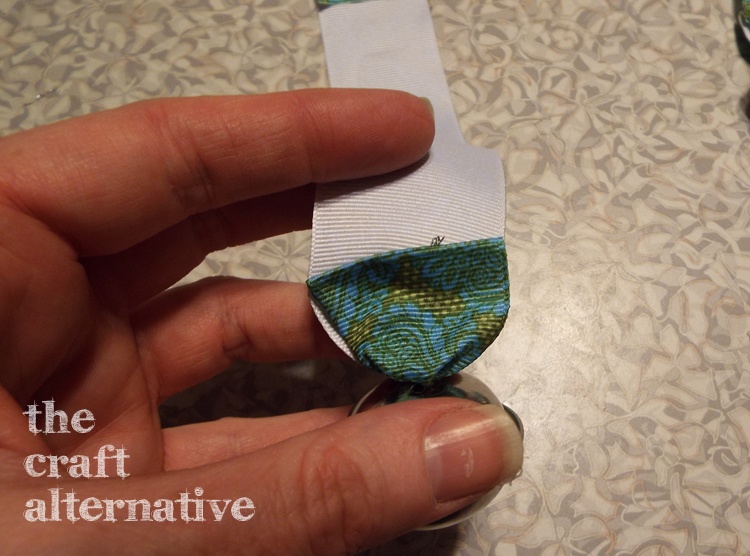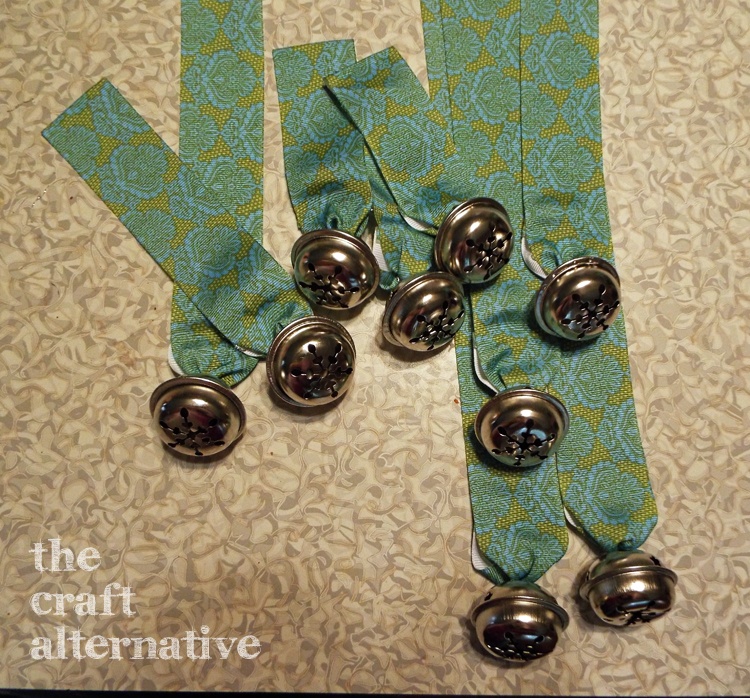 Once I had all of the bells attached to the ribbon, I glued the ribbon to the canning jar ring. I started with the longest ribbons on the bottom, then worked my way to the shortest ribbons.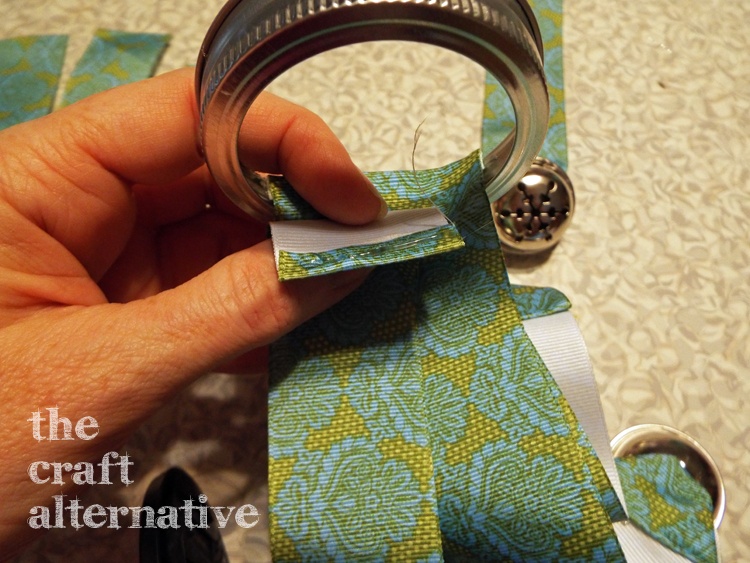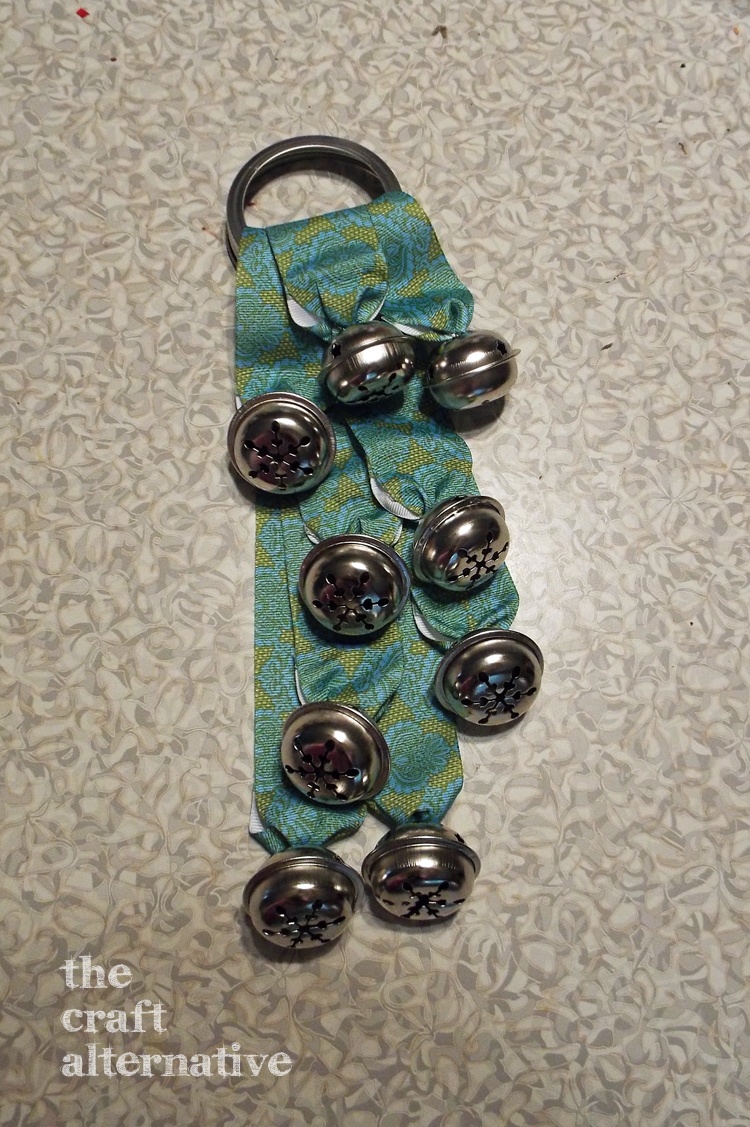 The jar lid fits perfectly over the back plate of my doorknob. The ribbon help keep it in place (it will be snug) so that it doesn't slide off!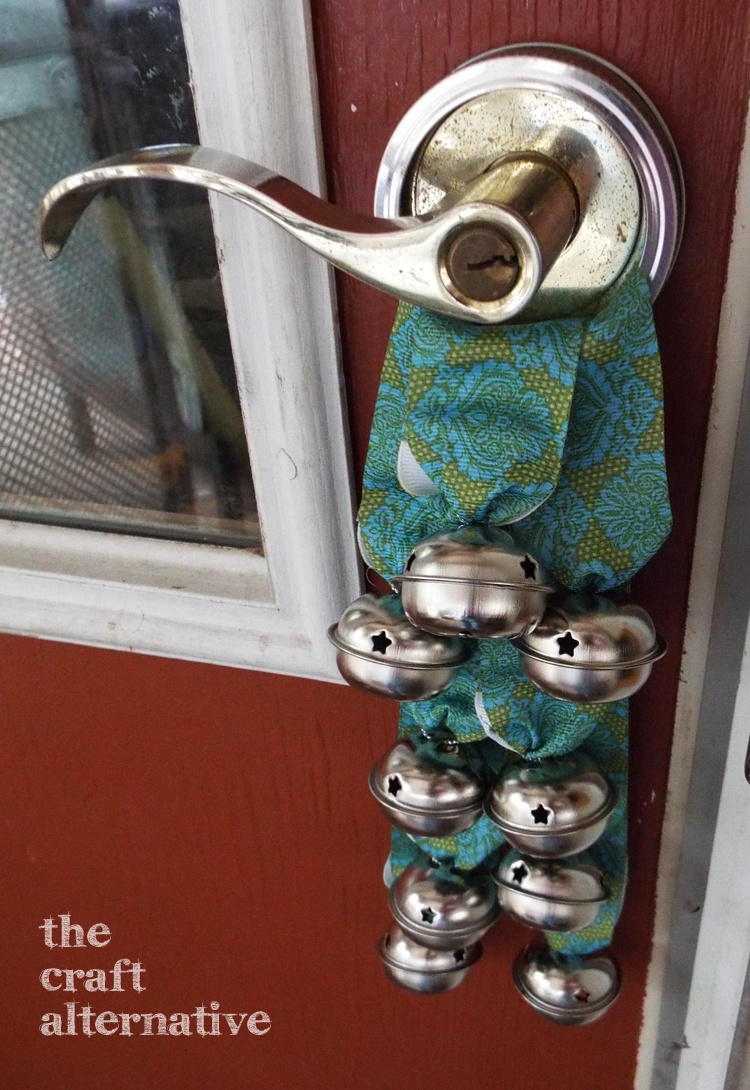 If your doorknob does not have a round back plate, the ribbons can be layered and glued to a longer piece of ribbon which can then be tied to the door handle.
What do you think? Do you like holiday door bells, as well? Leave a comment below!