The Ariadne Tunic Made with Men's T-Shirts
Originally posted 2015-06-03 08:00:59.
Another Fabulous Top Made with Men's T-Shirts
While stalking another blogger's post about free patterns to sew tops for ladies, I came upon the cutest pattern for a top… I love the look of this top and decided to make the Ariadne Tunic using men's t-shirts! I made one in purple and one in a heathered blue (almost like denim, shown in the photos). The top is easy to make, comfortable, and looks fabulous!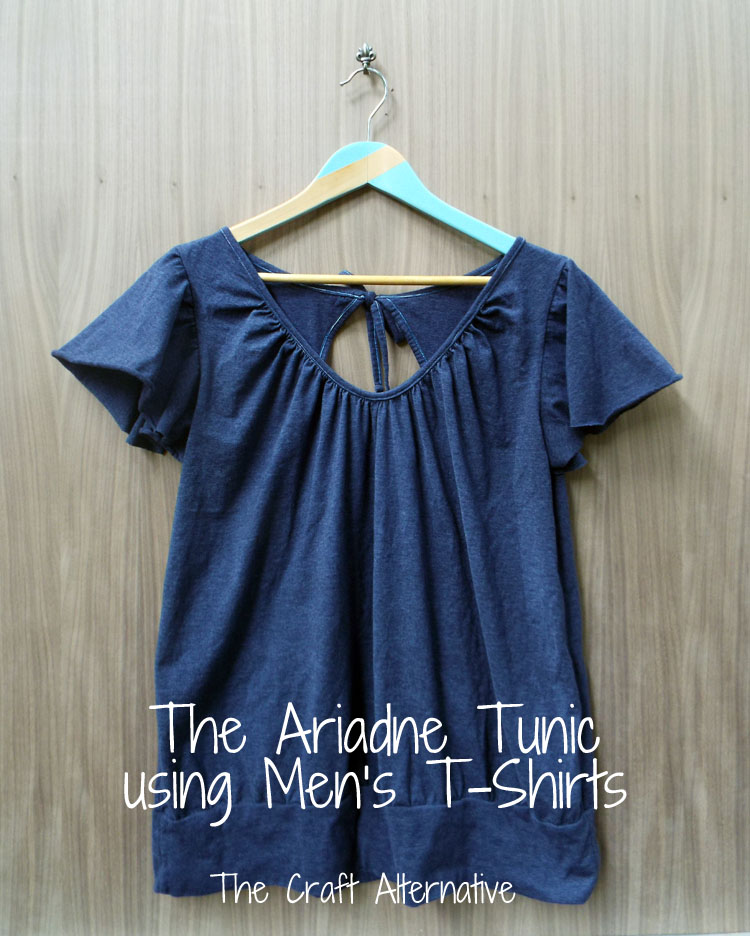 Supplies:
Start by washing and drying the t-shirts. This removes the chemical sizing used by the shirt manufacturers and also shrinks the fabric. Even if the tag on the shirt says it is "preshrunk", it will still shrink a little bit.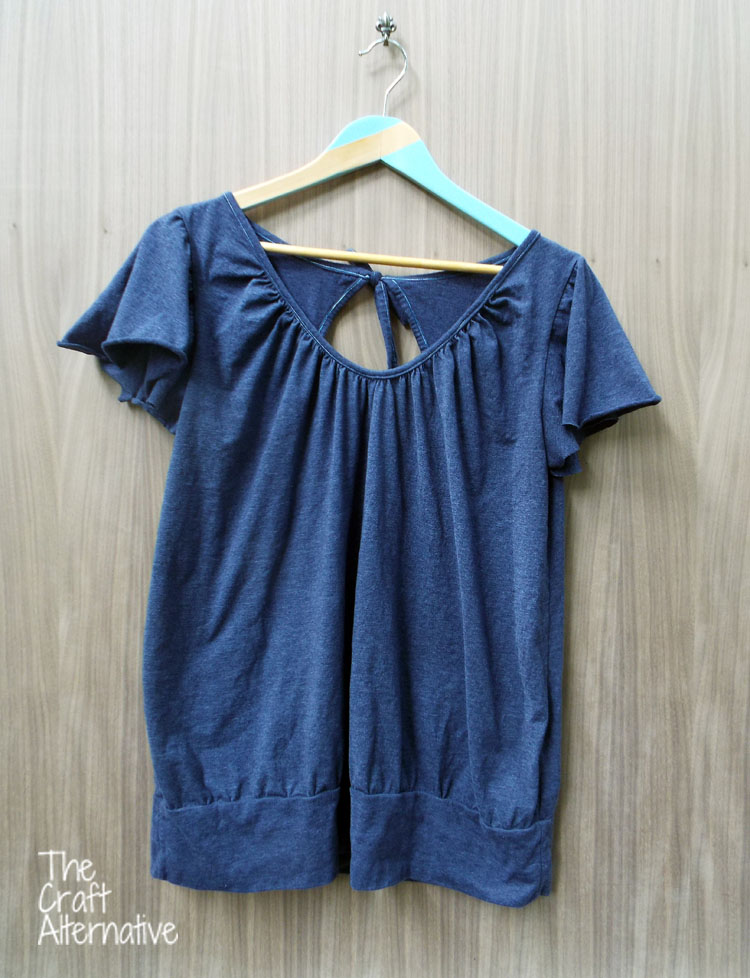 I didn't take a lot of photos of the construction of the top – I'll leave that up to the pattern instructions. I cut the neckband out of the t-shirt and removed the sleeves. I cut the shirts apart at the shoulder seams, then laid them flat with a fold at the center front and the center back of the t-shirts.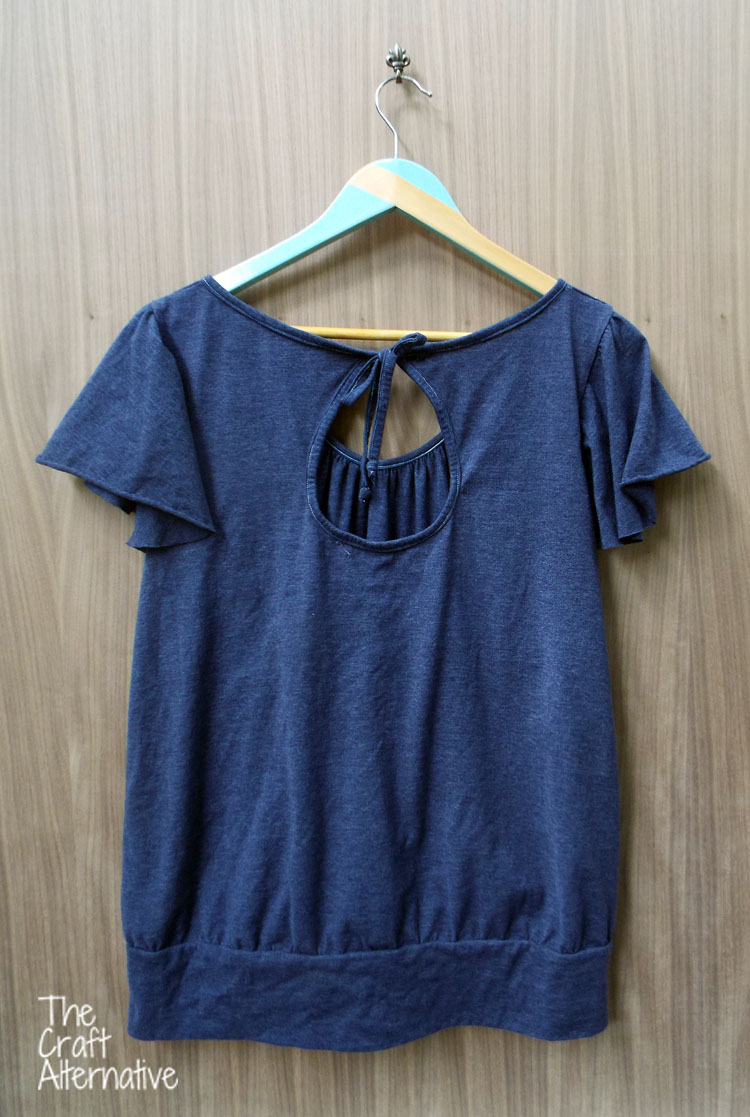 I arranged the pattern pieces in a way they would fit the best – the front of the tunic went on one shirt, and the back of the tunic went on another shirt. Then I placed the sleeves and waistband where they would fit. At times, I have to get a little creative with placement to make everything work!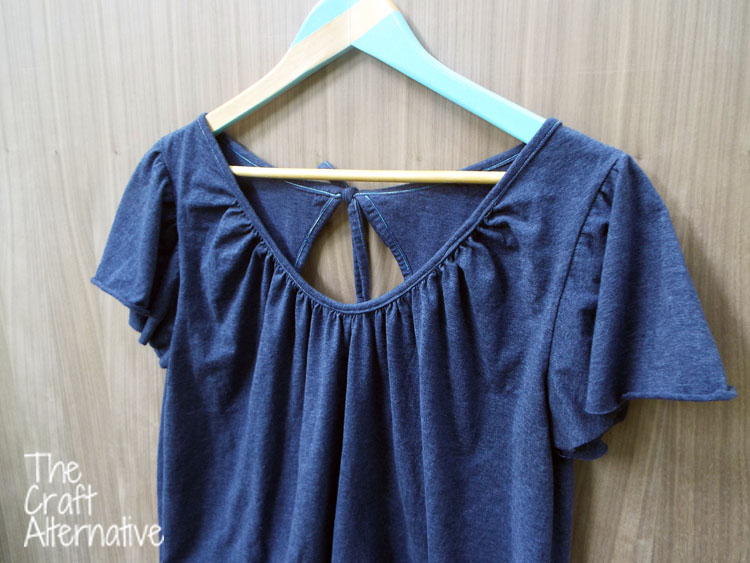 I stitched the tops together using variegated thread in my serger. On the purple top, I created a lettuce edge on the sleeves with the variegated thread. On the blue top, I didn't hem the sleeves at all.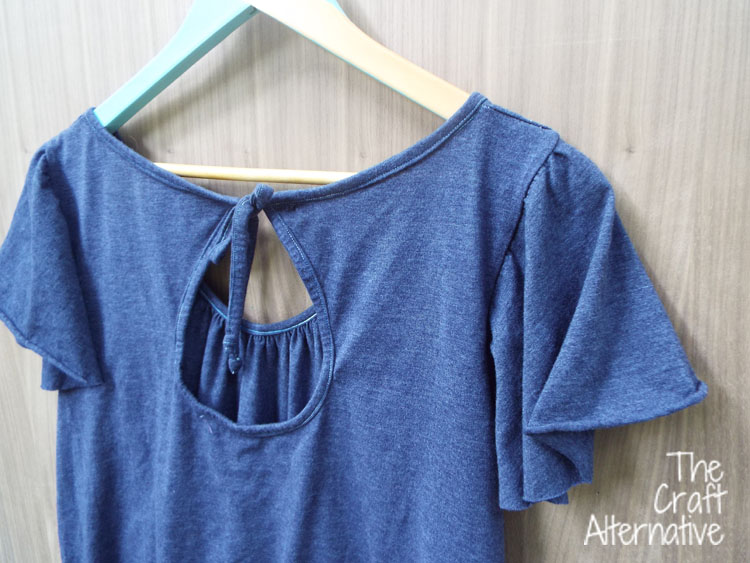 I love these tops and am so thankful to Tanit-Isis Sews for the free pattern! They are suitable for wearing to work and everyone is surprised when I tell them I made the Ariadne Tunic using men's t-shirts. Do you already have fabric in your stash to make the Ariadne Tunic or would you use men's t-shirts as I did? Leave your ideas below!