How to Update a Sewing Machine Case
Originally posted 2013-04-03 08:00:57.
Spray Paint a Plastic Sewing Machine Case
I have several sewing machines. I have been a seamstress since I was a teenager. One of my machines is a vintage Kenmore machine. That sucker is heavy (being an all metal machine) and they certainly don't make them like this any more. The only problem is that the hard case has yellowed with age. While this is still a fabulous machine, the cover makes it look unattractive so let me show you how to update a sewing machine case…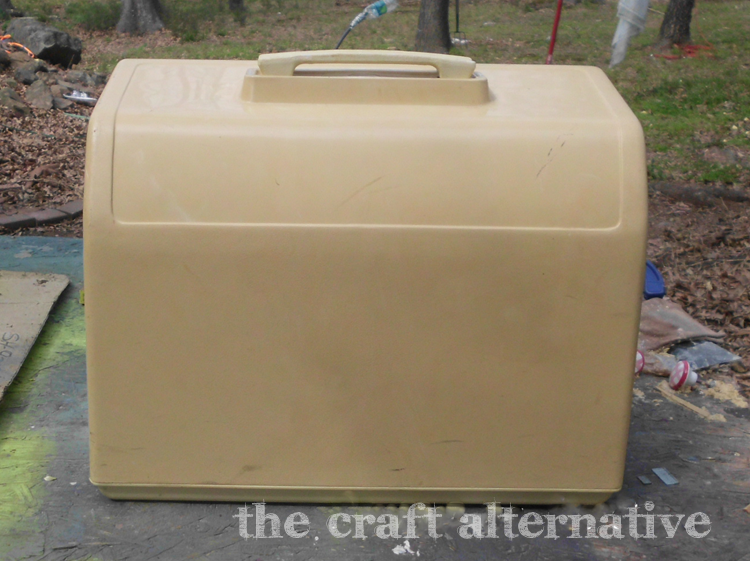 Enter my handy can of spray paint… I know, I know, why on earth would I paint my sewing machine case bright turquoise blue? Because I can. I love it and I have always done things that are considered out of the realm of "normal". (Honestly, my family doesn't even ask anymore!) Plus, it looks pretty!! I may paint the covers for my other machines (yes, machines = plural) and then I'll have a rainbow of prettiness!
Anyhoo, I wiped the case down with vinegar to clean it up a bit and taped off the locking clips on the sides with masking tape.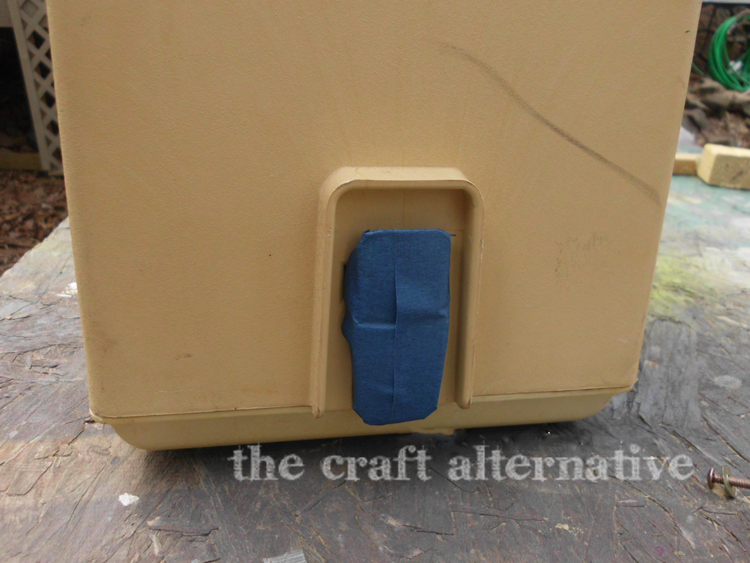 I used Rust-Oleum's Ultra Cover 2x spray paint in Satin Lagoon. I am a huge fan of Rust-Oleum paints and wood stains! I sprayed the first coat, let it dry, the sprayed a second coat letting it dry overnight.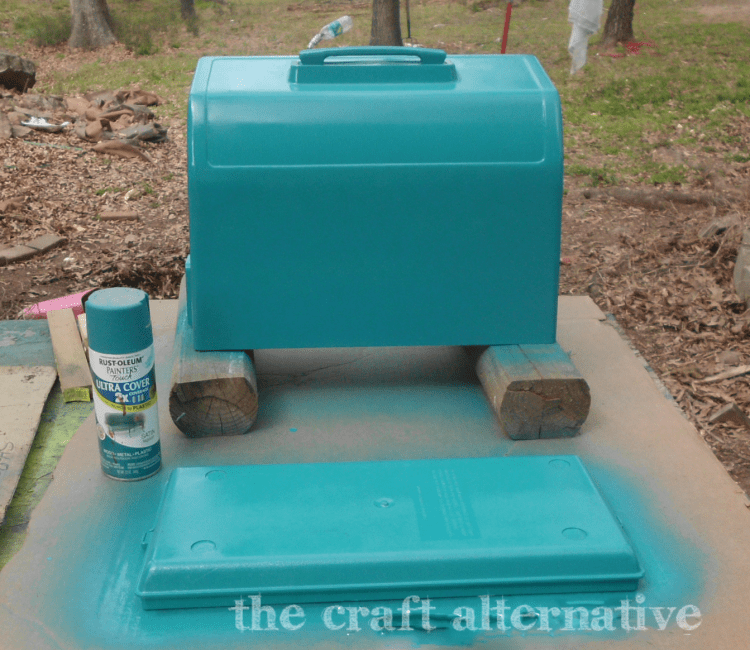 I used my Cameo to cut out a couple of vinyl decals for the front and back.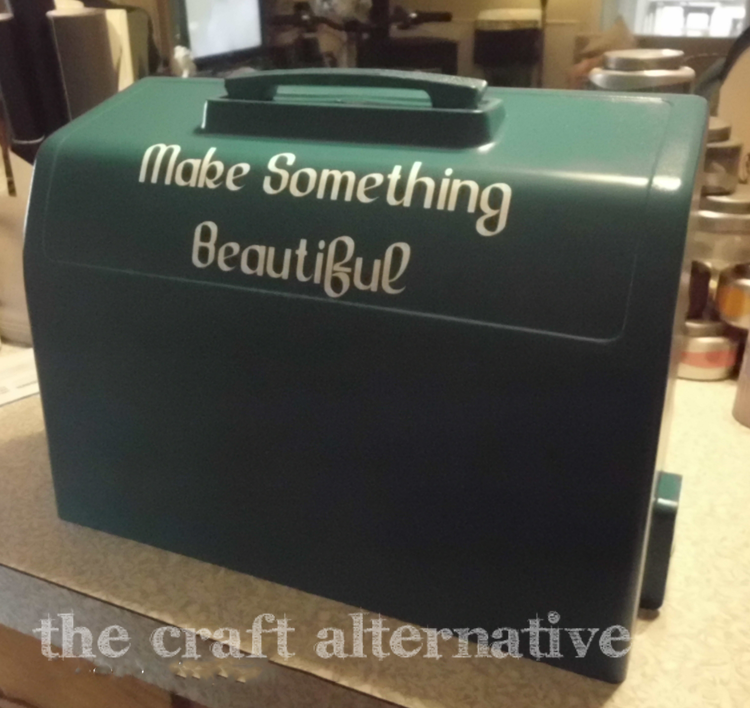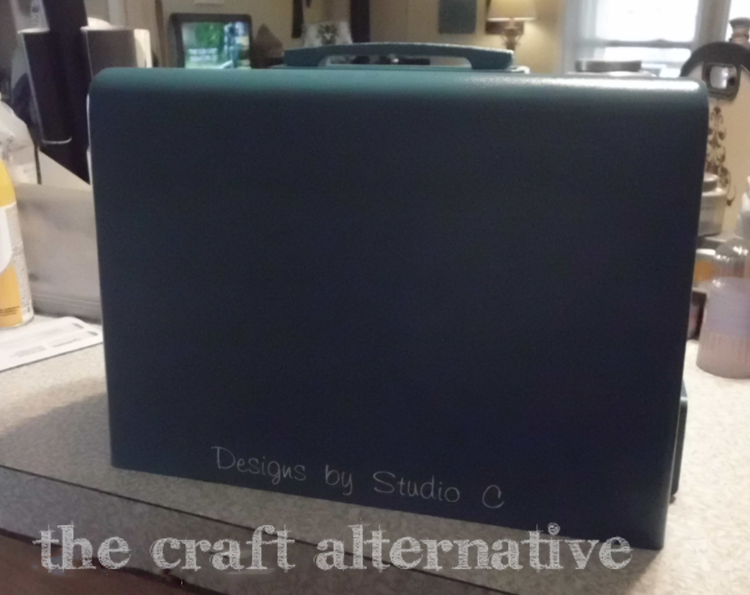 What do you think?  A little too bold? Naaahh, not for me! I love how it came out! Do you have another idea on how to update a sewing machine case? Leave a comment below!