Originally posted 2014-11-28 08:00:27.
Make Fabulous Projects with Craftsy
This is not a sponsored post but it does contain affiliate links!
My daughter asked for a watch… She found a large watch face with Roman numerals in the jewelry section of our favorite hobby store and decided that was the one for her. It would be up to me to create the band. It just so happened that I was browsing Craftsy later that day and came across a free pattern for a watch band – score!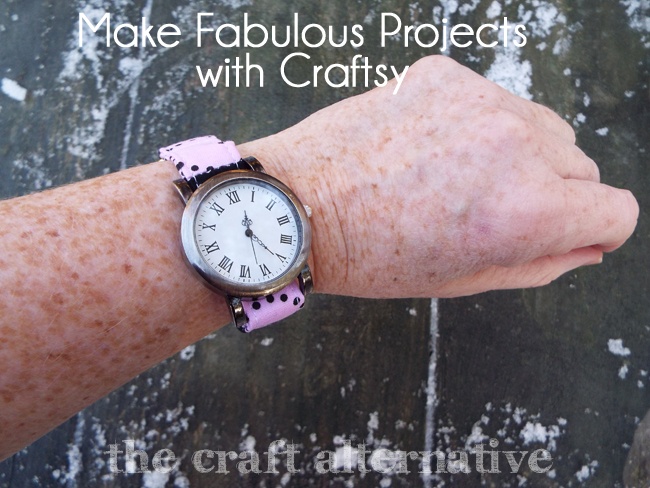 You are familiar with Craftsy, am I right? Craftsy is the most fabulous website for really creative stuff such as classes, kits, supplies, and patterns both free and for sale. I have so many awesome patterns saved in my wishlist!  For example, I am dying to make one of these fabulous bags for my camera! The only trouble I have is deciding what fabrics I'd like to use – decisions, decisions!
Also, did you know you can get fabulous patterns to make shoes?? YES, SHOES!! This is one of my current project patterns… (I'm drooling over the shoes but haven't started them yet!)
And this adorable kitty mask… I love this!! I want to make one and fill it with lavender to use as an aromatherapy mask.
As far as the watch band goes, the instructions are so easy to follow and I had the watch band completed in less than an hour. Plus, it looks really awesome with the watch face my daughter picked out.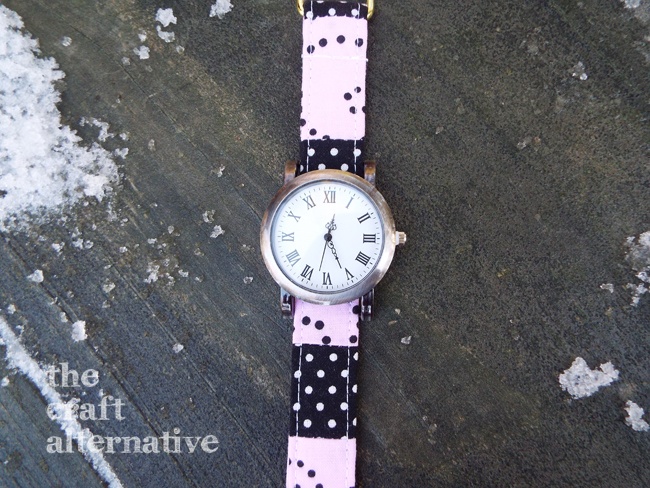 So what do you think? Have you shopped Craftsy? Will you shop Craftsy? Take a look – you never know what you'll find!
This post contains affiliate links. What that means is if a link is clicked and a purchase made, I will receive a small commission! Thanks for your support and know that I will never recommend something I wouldn't use myself!